New Honda Kuni Honda Review – 2020 Honda CR-V for Sale in Centennial, CO
Kuni Honda Review – 2020 Honda CR-V


View Inventory
Vehicle Overview
The CR-V is a brand new creature in 2020, getting a full facelift on the exterior and an upgraded turbocharged engine option that makes it a more exciting choice. Honda also created a hybrid version for the CR-V in an effort to give people even more selection. Want greater gas efficiency? The hybrid might be your ticket to it.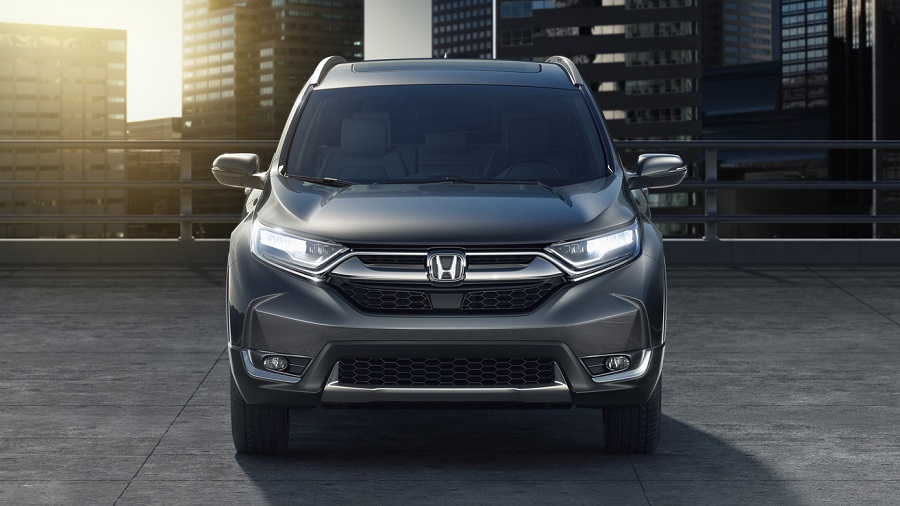 Exterior – 2020 Honda CR-V
The new CR-V wasn't designed to be anything but impressive. They've given it LED fog lights for an appeal that shines. Its curves and lines are now more striking than ever before, with a more rugged and modern feel that's befitting a compact SUV with this much power.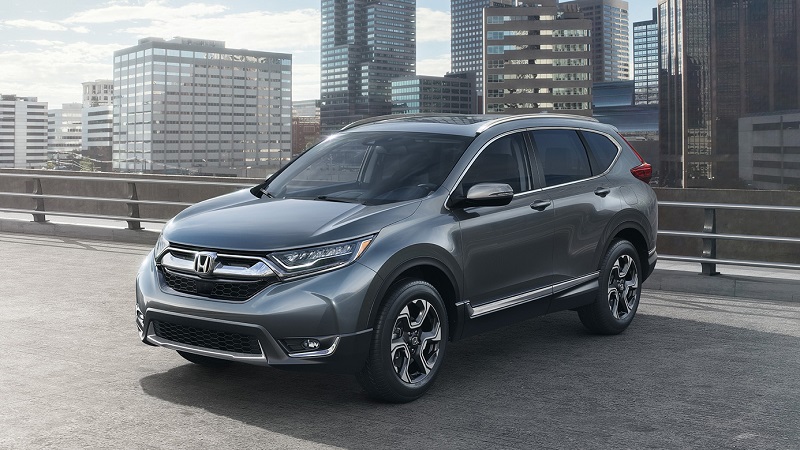 Interior – 2020 Honda CR-V at Kuni Honda
Your new CR-V interior features a brand new upgraded center console storage area that makes it easier to stow your gear without having to rummage around anymore. Qi wireless charging is available on the sporty and luxurious Touring trim. The 7-inch touchscreen makes a mighty command center where you can control all of your navigation and entertainment features without any hassle. A compact SUV that maximizes its cargo area is a blessing to many families who appreciate the convenience of a small, easy to drive SUV. Your leather-trimmed interior is ready whenever you choose the right trim to get it. A compact SUV like this comes along once in a blue moon. It's luxurious without being unattainable.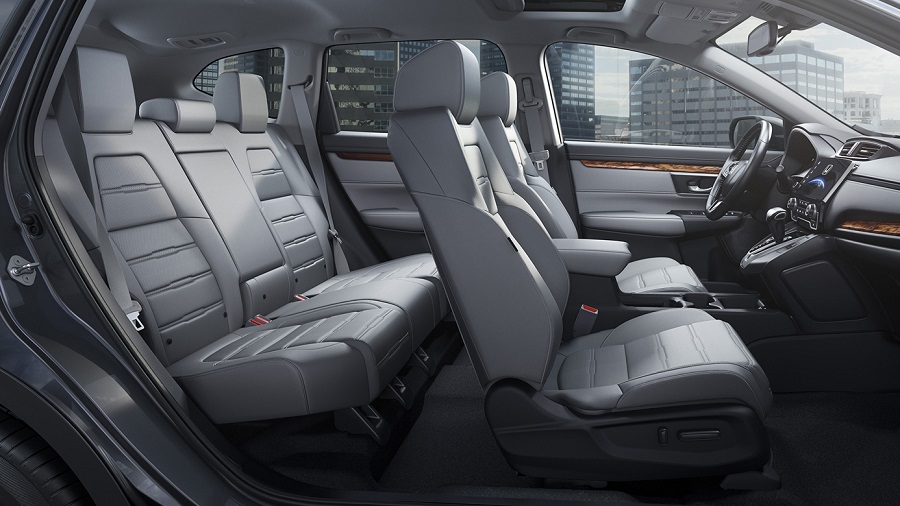 Mechanical – Honda CR-V specs at Kuni Honda
Your CR-V has a 1.5-liter turbocharged 4-cylinder engine that's rated at 190 horsepower and 179 lb-ft of torque. Paired with this engine is a continuously variable transmission, usually known simply as a CVT. The combination makes for a generous helping of acceleration and control while you're moving through life. Nothing is quite as satisfying as a compact SUV's smooth acceleration and handling, one of the reasons that so many people opt for smaller SUVs these days. Word has it that the hybrid model will get up to 212 horsepower, so if you want extra power, go with the hybrid.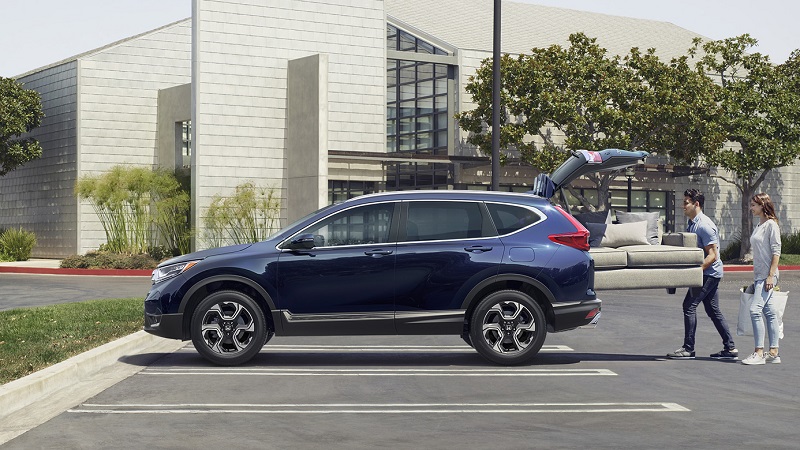 Safety – 2020 Honda CR-V dealer
Honda Sensing will be standard on your CR-V trims (and hybrid). The included features are things like the collision mitigation braking system that can apply pressure to the brakes if it senses that there's an unavoidable frontal collision. The Lane Keeping Assist System can also subtly adjust steering if it senses you're getting out of the lane you're in unintentionally. What's that mean to you? It means that during those long trips where attention span can sometimes lapse, your CR-V is going to be able to make subtle adjustments to steering and braking so that you're safer around each and every corner. We all know how much a long trip can drain you in terms of attention to the road. It's a great deal of assurance to know that you have sensors on your vehicle that monitor your driving and can even make physical adjustments if need be. Honda Sensing wasn't negotiable on trims of the CR-V. Honda wanted to make these features standard so that every level of affordability comes with today's latest safety tech. It's something we appreciate the brand for doing.
Information about the CR-V is coming out in bits and pieces right now, as it's a brand new announcement from Honda. For example, we just recently learned about the hybrid model availability. It's the first CR-V hybrid in history, so it's going to be an exciting day when it finally arrives at our dealership. News about the CR-V continues to pour out a little bit everyday, and we'll keep you up to date on all those announcements as they come in. By far the biggest news is the hybrid model addition to the lineup, and the brand new turbocharged engine that soups up the CR-V to a level it has never been before. If you want to, pricing announcements have made it possible for us to give you a completely free quote on a CR-V trim! If you are interested in the 2020 CR-V, just go to the trim you're interested in and request a free quote. You'll get an instant quote in mere minutes. We'll also keep you posted on the specials we're going to have on CR-V trims in 2020. There is always something new in terms of specials. Our goal is to always give you the specials you need to go home in the trim of CR-V that suits you the best. If you have any further questions, just contact one of our friendly salespeople! They always look forward to talking about the CR-V. Call, write, or stop by when it's convenient for you.