Time to Start Thinking About Buying a Plug-In Vehicle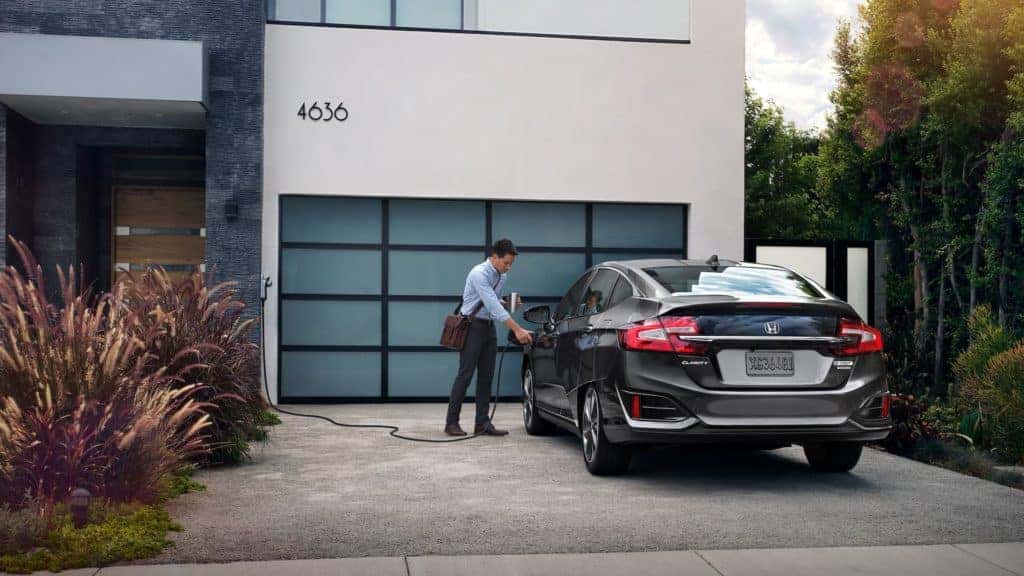 The year is 1998. Plug-in electric cars hit the market. Colorado, being the forward-thinking state it is, begins offering incentives on alternative-fuel vehicles (AFV). Although gas prices sit at only $1.20, switching to a clean fuel vehicle nets you state tax rebates up to $15,000, plus private incentives from utility companies. Life seems pretty great.
Cut to the year 2021. Gas prices hit close to $3.50. Pollution is worsening the environment. Cars cost more than ever. The only constant is that Colorado still offers state tax incentives on green cars, including plug-in hybrids (PHEV) and electric vehicles (EV). When you buy or lease a new alt-fuel car, like the Honda Clarity, you receive up to $2,500 ($1,500 for lessees) in state income tax refunds through 2023. Better yet, the Clarity is eligible to earn you up to $7,500 in federal tax credits. That's $10,000 off a new PHEV! Life looks a little better now.
Getting $10k off a Honda Clarity in Denver makes lots of sense. Not only will you be spending less on a new plug-in electric vehicle than a comparable hybrid car like the Toyota Prius, you'll also be cutting your CO2 emissions substantially. How can you beat that?
| | | | | |
| --- | --- | --- | --- | --- |
| | 2021 Honda Clarity PHEV | 2022 Toyota Prius Hybrid | 2021 Hyundai Sonata Hybrid | 2021 Toyota Camry Hybrid |
| MSRP | $33,400* | $24,525 | $27,750 | $27,270 |
| Federal Tax Credits | ($7,500) | $0 | $0 | $0 |
| Colorado Tax Credit | ($2,500) | $0 | $0 | $0 |
| Total Cost | $23,400 | $24,525 | $27,750 | $27,270 |
Need more incentive to start driving green with a plug-in electric vehicle or hybrid car? Let us count the ways…
Top 5 Reasons to Buy a Plug-In Hybrid Electric Vehicle Early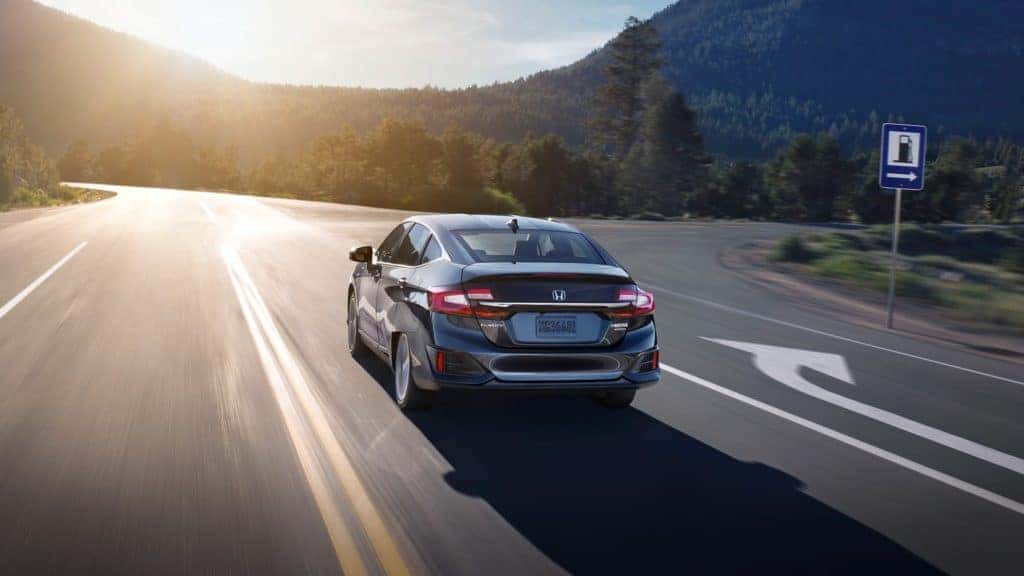 1. Credits Will Expire (Eventually)
Hopping aboard the EV train as an early adopter could save you thousands of dollars in state and federal tax credits, EV charging rebates, and even more residential incentives provided by electric utility companies. For instance, Black Hills Energy and San Isabel Electric customers in Colorado can get $500 rebates on the purchase of a qualified PHEV or EV, as well as credits for EV charging systems.
However, as EV popularity grows, which it will, these incentives will expire – the federal EV tax credit has already been drained for all Chevy and Tesla models – and you'll be out of luck. In Colorado alone, the alt-fuel incentives fell from $5,000 in 2019 to $4,000 in 2020. A year later, that incentive dipped to $2,500. By 2023, it will again drop to $2,000. Don't miss your chance.
2. Fuel Cost Savings
Did you know the average American spends $3,000 on fuel every year? With a plug-in hybrid or EV, that "fuel" cost drops to less than $1,000 in electricity bills, on average.
3. Less Maintenance
Electric cars and plug-in hybrids require less maintenance than your standard petrol vehicle. This is because there are fewer mechanical parts that can fail. With a full-electric vehicle, you don't even need oil changes.
However, the cost to replace an EV battery can be fairly high. To find that perfect middle ground between unleaded and electric, you might look into a plug-in hybrid. You'll still have to change your oil and visit your dealership for routine service, but the necessary maintenance costs and frequency won't be as restricting to your budget or schedule.
As you can see below, after just 4 years of PHEV or EV ownership, you'll break even due to fuel and maintenance savings.
4. Improving EV Charging Infrastructure
If you're worried about range anxiety, you wouldn't be the first. It's been the major reason why people haven't latched onto electric vehicles – until now.
Since 2013, the state of Colorado has invested over $6 million to build almost 1,000 public EV charging stations. Plans are in place to secure funding that will further expand Colorado's EV charging options at workplaces, family communities, apartment complexes, and along highways.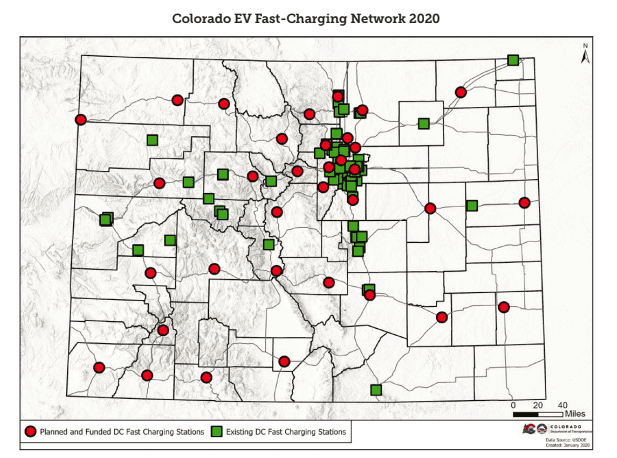 EV driving range is also improving across the board. A decade ago, plug-in electric vehicles would only travel 100 miles before needing a charge. Today's plug-in hybrids and EVs can go much further, and EV charging time has gotten shorter, too. The Clarity PHEV, for instance, can reach 100% charge in as little as 2.5 hours.
5. Eco-Friendly
Carbon monoxide. Volatile organic compounds. Soot. How much do you like breathing those things in? With an electric vehicle, you reduce or altogether eliminate your carbon footprint, so no one has to deal with those pollutants. (The average gas vehicle makes over 7,000 pounds of CO2 annually; plug-in hybrid cars produce the same emissions as 3 to 5 gas vehicles.)
The Plug-In Electric Vehicle Movement Has Started. Join Us.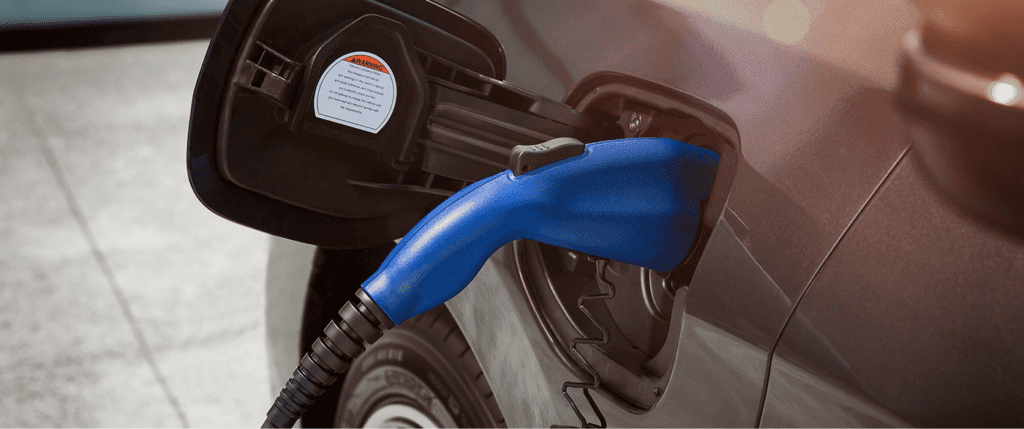 As the market for EVs is increasing, and with Honda planning to start prioritizing electric vehicles by 2024, there's no time like the present to start becoming green. Even if you'd rather skip plug-in vehicles, you can still help reduce emissions and costs by investing in a leading hybrid car, like the Honda Insight or Accord Hybrid.
Contact Kuni Honda at (720) 636-7000 to build and buy a Clarity Plug-In or to request a quote on an Accord Hybrid, Insight or CR-V Hybrid in Denver. Let's make Colorado the top early adopter of alt-fuel vehicles!
Disclaimers:
MSRP excluding tax, license, registration, $1,015 destination charge and accessories. Dealer prices may vary. MSRP does not include $395 charge for premium colors.