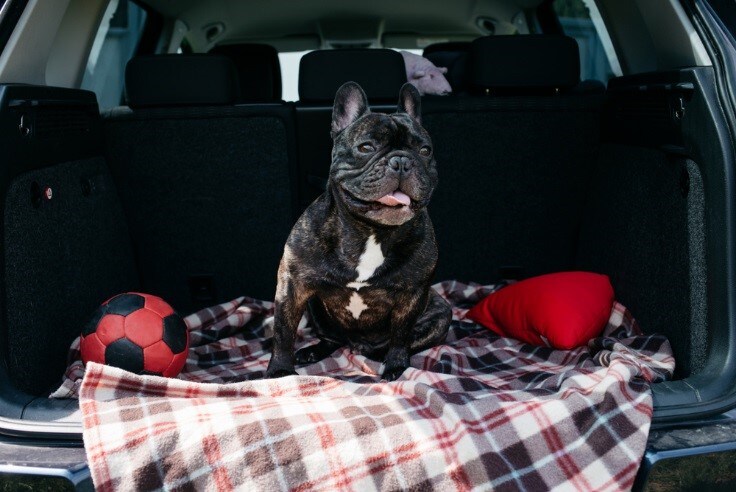 Unlike teenagers, dogs don't expect to start driving when they reach a certain age. Which is probably a good thing, considering what a dog with the 'zoomies' acts like! However, just because they won't be getting behind the wheel doesn't mean they don't need a good, comfortable vehicle. That's why we've come up with a list of the best Honda SUVs for dogs of all sizes. After all, there's no sense in losing your Chihuahua in a Pilot or trying to cram your St. Bernard into a Fit. Choosing a Honda that fits both your family and your pet will make everyone happier.
The Perfect Vehicle for Pint-Size Pooches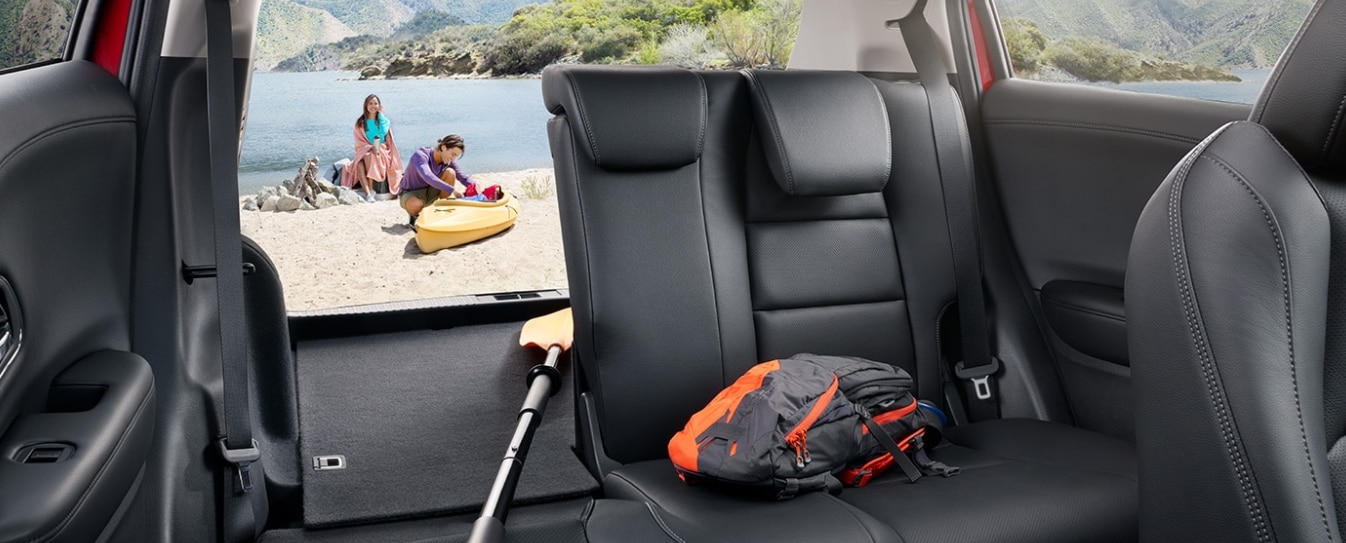 Tiny breeds like
Chihuahuas
, Yorkshire Terriers, or Toy Poodles will appreciate the comfortable coziness of an
HR-V
. This compact crossover SUV easily holds up to five adults with plenty of room leftover over for a favorite pet or two. Delicate (and pampered) pooches will appreciate the smooth ride and all of the safety features that come standard on the sporty
Honda HR-V
!
A Ride for Slightly Larger Pets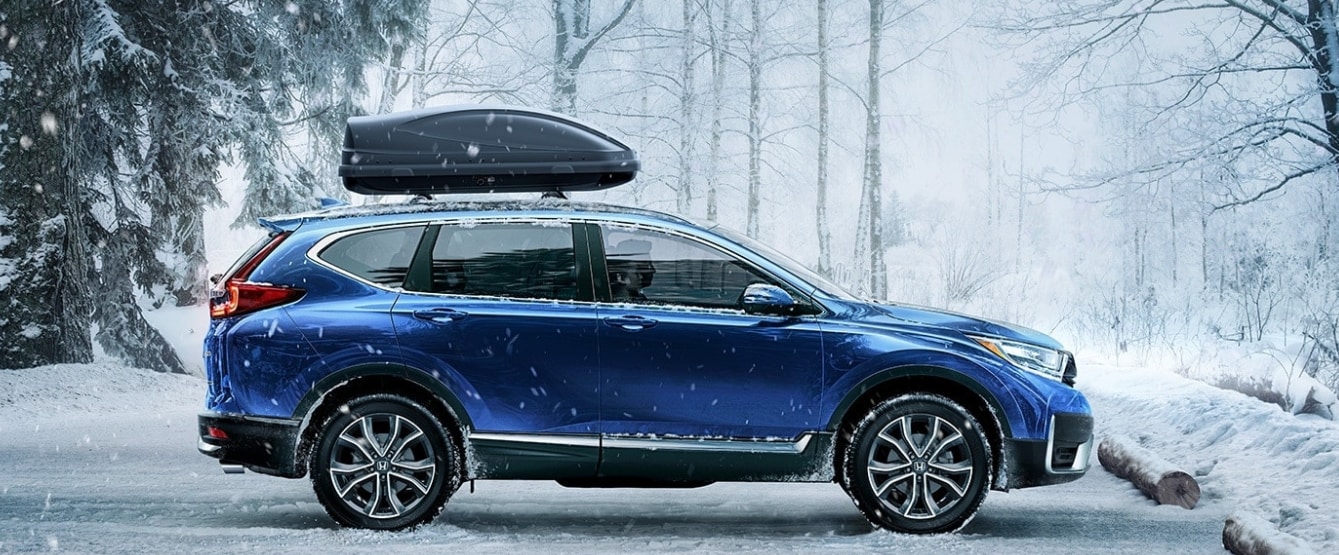 If your pet is the size of a
Cocker Spaniel
, Bulldog, or Border Collie then a
CR-V
is the perfect size vehicle to let him ride in style. Just like your medium size pet, the
CR-V
is in the middle between the HR-V and the Pilot in size. As one of the best values in its class, you'll have money left over to buy plenty of your pet's favorite dog biscuits!
Even better is the all-new CR-V Hybrid. All of his doggie friends will be drooling in envy when they see him enjoying a ride in this stylish and energy-saving model. With up to 40 MPG in the city and 35 MPG on the highway, your pet can enjoy plenty of road time in this new Honda hybrid.
Getting Up There in Size
These aren't the largest dogs but they aren't exactly pipsqueaks, either! We're talking
Australian Shepherds
, Golden Retrievers, Collies, and the like. A vehicle like the
Passport
will allow these longer, taller breeds to ride comfortably even on longer trips.
Like up into the mountains to go camping trips. Notice the excitement in her eyes when you start dragging out the camping gear? It's a good thing there's plenty of room in the spacious Passport for the family, all of that gear, and your dog. Because you know she'll have a hard time forgiving you if you leave her behind.
If you prefer the open cargo space of the Honda Ridgeline, just remember that it's not safe to let your best friend ride in the back. These are active breeds that probably wouldn't hesitate to leap from a moving vehicle in pursuit of a rabbit. Fortunately, there's no need to relegate her to that dangerous pickup bed. There's plenty of room for your pet to ride in climate-controlled comfort inside the surprisingly spacious cab of the American-made Ridgeline.
A Giant Breed Needs a Roomy Vehicle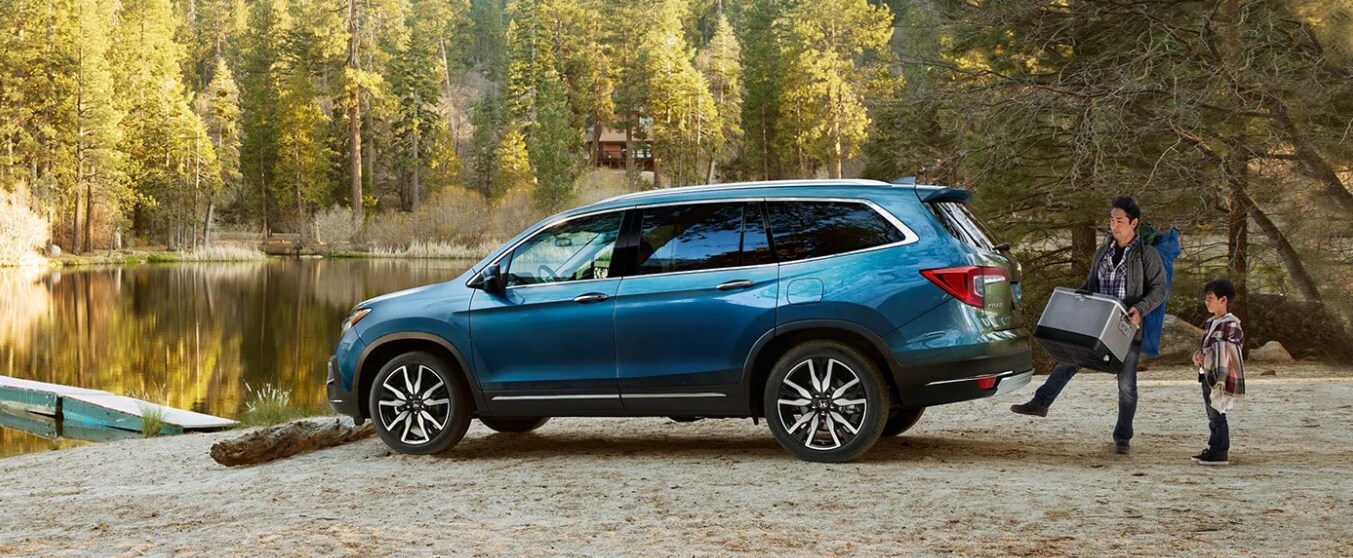 And the
Honda Pilot
fits the bill! This spacious SUV seats up to eight people comfortably while also offering a significant amount of cargo space. And you'll need that generous cargo area if your taste in family pets runs to the larger sizes -- like Great Danes, St. Bernards and
Great Pyrenees
. These 100-pound dogs need plenty of room in order to enjoy the ride and the roomy Pilot provides exactly that, plus a hands-free smart liftgate to make life easier.
Getting Your Vehicle Ready for a 4-Legged Copilot
Whether you're hiking, camping, going on a road trip, or just cruising around Denver, you should consider adding accessories that will keep your pet safer and more comfortable. If they also protect your vehicle from muddy paw prints, drool and scratches, all the better! Floor mats, seat covers, and anti-scratch door shields will protect both your pet and your vehicle's resale value.
It's a good thing that we carry an extensive selection of genuine Honda accessories for sale in Denver. Visit our Centennial Honda dealership to order accessories for any Honda, no matter its year, model, or trim, and we'll ensure a perfect fit. So, get your Honda ready, load up your dog and hit the road. You're sure to both enjoy the ride in the right Honda SUV from Kuni Honda.
We're located at 10750 E Arapahoe Rd., in Centennial, CO, and serve drivers throughout Denver, Littleton and Aurora. Call our auto parts store or dealership at (720) 636-7000 to place an order or ask about our deals on OEM Honda accessories.