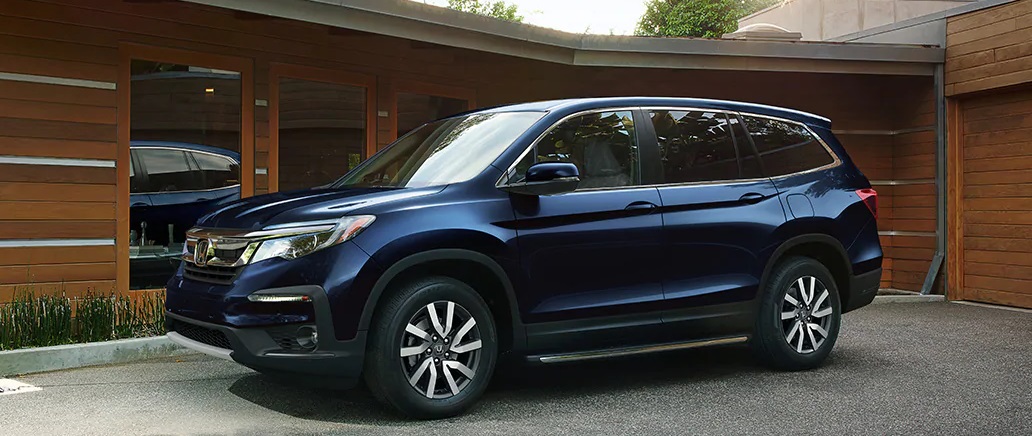 KUNI Honda - 2020 Honda Pilot vs 2020 Nissan Pathfinder in Centennial CO
The 2020 Honda Pilot and the 2020 Nissan Pathfinder are two of the more popular entries in the midsize crossover SUV market. Despite their similarities as vehicles with three rows of seats and 3.5-liter V6 engines, the Pilot beats out the Pathfinder in several aspects, which include maximum occupancy, ride quality, auto stop-start technology, and in-car communication.
The Pilot typically seats up to eight people due to the design of the second-row seats. You would need to go for any of the two uppermost trims to swap the bench-style seat with a pair of captain's seats to reduce maximum occupancy to seven, and a third trim provides the choice between a seven-seater and an eight-seater. On the other hand, the Pathfinder has standard second-row captain's seats to keep maximum occupancy at seven. So, the Pilot can seat more people than its Nissan counterpart.
While both Honda and Nissan vehicles have a MacPherson strut front suspension and multi-link rear suspension to handle road imperfections, the ride quality is better from the former. The Pilot provides a cushioned ride on any type of driving surface while the Pathfinder feels firm and rough, especially when using large wheels.
Unlike the Pathfinder, the Pilot has an engine that automatically shuts down when the vehicle comes to a complete stop and turns back on when you release the brake pedal to resume driving. Consequently, idling—a state in which the engine continues to run when the vehicle is not in motion—is eliminated and fuel efficiency gets a boost.
In addition, unlike the Pathfinder, the Pilot comes with a PA system called CabinTalk. This system uses wireless headphones in the first row and wired headphones in the rear seats to enable communication between the driver and rear-seat passengers.
Request more information on the 2020 Honda Pilot