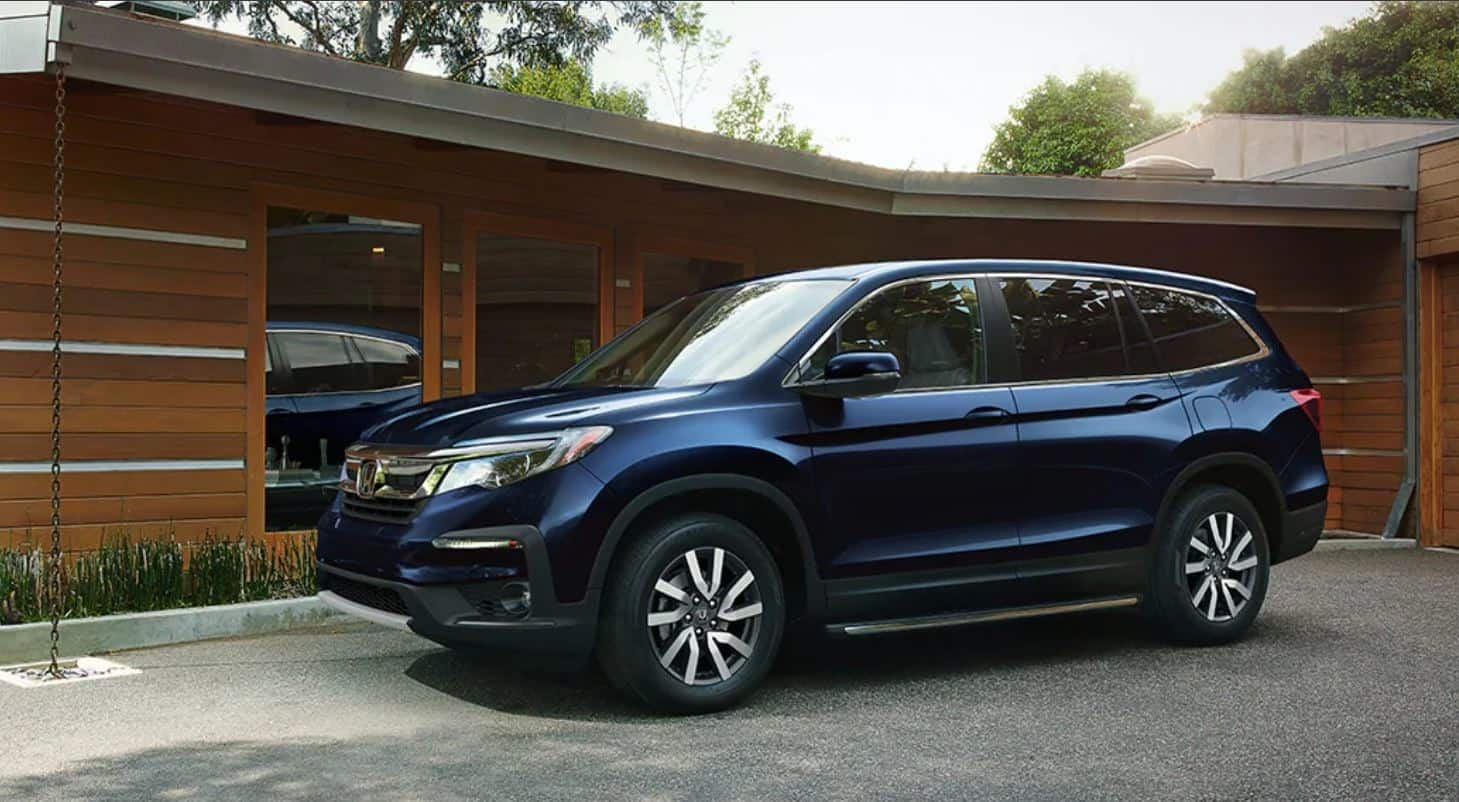 The 2020 Honda Pilot and the 2020 Toyota Highlander are two of the more popular entries in the midsize crossover SUV sector. They are remarkable choices—with strong engines, all-weather driving ability, good fuel economy, and strong lists of standard features. However, the Pilot stands out from the Highlander in three aspects: idle stop technology, interior space, and in-car communication.
Unlike the Highlander, the Pilot has an engine that automatically shuts down when the vehicle comes to a complete stop and turns back on when you resume driving. As a result, idling—a state in which the engine continues to run when the vehicle is not in motion—is eliminated and unnecessary fuel consumption is avoided.
In addition, the Honda Pilot is more spacious than the Toyota Highlander, even though both vehicles are three-row midsize crossover SUVs. Although passenger volume varies according to trim with each nameplate, the Highlander's maximum amount of passenger volume is 10.4 cubic feet less than the Pilot's smallest passenger-volume offering. Notably, while the Pilot offers more passenger volume as you upgrade in trim, you get less passenger volume as you upgrade in trim on the Highlander. Regarding cargo volume, the Pilot has 0.5 cubic feet more than the Highlander. And with the second and third rows of seats folded, the Pilot can provide as much as 25 cubic feet more of maximum cargo volume than its Toyota counterpart.
There's at least one major feature on the Pilot that is missing on the Highlander: a PA system. This system is called CabinTalk, and it makes it possible for the driver in to communicate with passengers behind the first row via headphones provided to both parties. CabinTalk disables rear-seat entertainment to enable communication between the front row and the second and third rows.