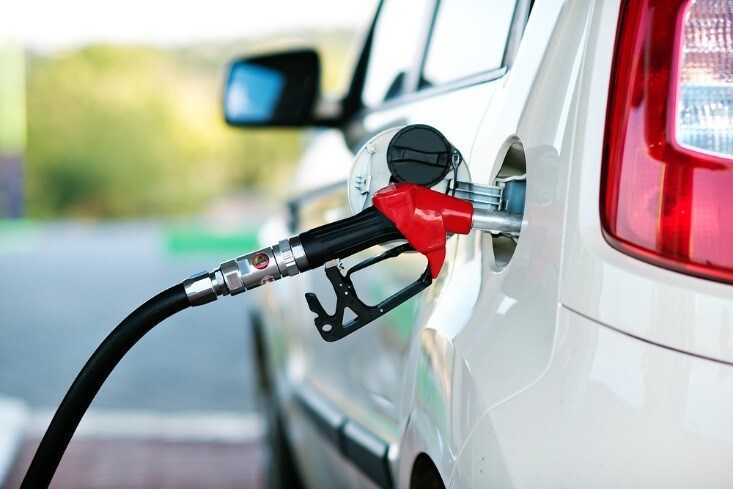 Whether you live in the Denver area or halfway across the country, you know that Costco is a big deal in America. If you're not already a member, you probably have a friend or coworker who is. But what if you don't need to buy groceries and household products in bulk? Is a Costco membership still worth it if you just buy gas? Here's how much you'd spend or save going to Costco vs. a regular gas station:
Prices: Costco vs. Regular Gas Station
Gas Prices in the Denver Metro
We compared regular unleaded gas prices at gas stations and Costco locations in three areas near our Centennial Honda dealership: Arvada, Sheridan/Englewood, and Aurora. After doing a little digging, we found that Costco consistently has cheaper gas prices.
But we still need to do a little more math to find out if a membership is really worth it. In order to save money, you first need to break even on the price of Costco's Gold Star $60 annual membership.
*Fuel prices as of March 16, 2020.
Arvada
Costco: $1.79
Shell: $1.89
In Arvada, CO, filling up at Costco will save you $0.10/gallon on average. During your yearlong membership, you would need to buy 600 gallons of gas to break even. That comes out to 11.50 gallons/week.
Sheridan/Englewood
Costco: $1.85
Phillips: $2.00
In Sheridan/Englewood, the $0.15 savings means you would need to purchase 400 gallons during the year, or 7.70 gallons/week, to pay for your membership.
Aurora
Costco: $1.85
Shell: $2.15
In Aurora, CO, the whopping $0.30 savings means you only have to buy 200 gallons a year, or 3.84 gallons/week, before you'd see savings at the pump.
As you can see, it doesn't take long to save money on gas with a Costco membership.
Honda Vehicles and Gas Prices
How quickly you break even depends on where you buy gas, how often you fill your gas tank and the fuel economy of your vehicle – which is why Honda should be every Costco member's choice. That's because Honda now leads all full-line automakers in EPA-estimated fuel efficiency!
So, how much money would Honda drivers save with an annual Costco membership? We crunched the numbers for 3 of the most popular Honda models: The Accord, Civic and Odyssey. (For our calculations, we assumed each vehicle would go through one tank of gas each week. We also averaged the price difference of getting gas at Denver-area Costcos, for a savings of $0.15/gallon.)
2020 Honda Accord EX-L Sedan
The fuel tank capacity on the Honda Accord Sedan EX-L trim and a 10-speed automatic transmission is 14.8 gallons. If you filled up once a week, you'd buy 769.6 gallons throughout the year. Always buying gas at Costco would save you a total of $115.44, more than paying for your membership.
2020 Honda Civic Coupe 6 Speed Manual Sport
This Honda Civic Coupe's fuel tank holds 12.4 gallons. Filling up once a week means you'd purchase 644.8 gallons in a year's time. A smaller gas tank means smaller savings, but you still come out ahead by paying $96.72 less for gas at Costco.
2020 Honda Odyssey Elite
The 10-speed automatic Honda Odyssey Elite has a fuel capacity of 19.5 gallons. Filling up once per wee1k means you would buy 1,014 gallons over the course of a year. Buying gas at Costco would save you $152.10 compared to other area gas stations.
Shop Kuni Honda in Centennial to Save Even More
Costco has the best prices on gas, and Kuni Honda has some of the best prices on cars in Denver! Stop by our Honda dealership at 10750 E Arapahoe Road in Centennial, CO, to test drive a Honda today. Browse our current finance and Honda lease offers to see what's available, then give us a call at (720) 636-7000 to schedule a test drive. We serve customers throughout the Denver region, including Parker, Littleton and Aurora, CO