There isn't a wrong way to tailgate at a Broncos game—if you're there, you're doing your part to support the Orange and Blue. However, you can certainly break a few unwritten rules to become the laughing stock of Empower Field at Mile High. Don't be that person. Follow our 20 tips to ensure you're tailgating in Denver without ending up on the internet's #tailgatingfails list for all of eternity.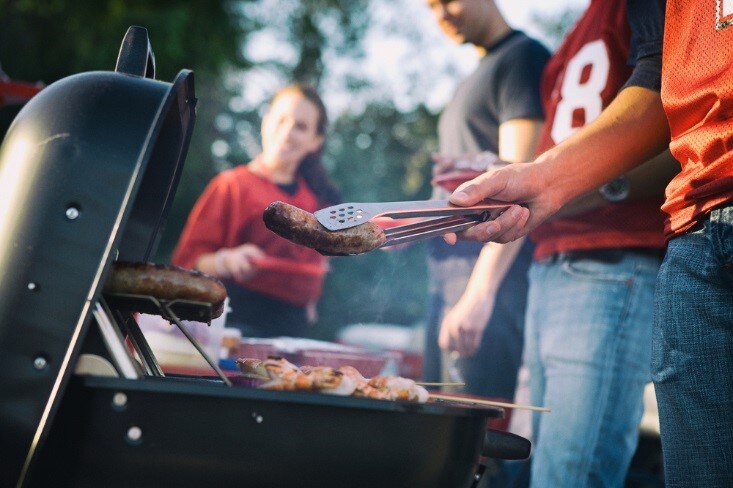 Tailgate Dos
1. Bring Cash
Debit cards are essential in today's world. But tailgating is an old-school tradition that requires paper bills, y'all. Cash will pay for parking and pay back any friendly wagers you make with your tailgating neighbor.
2. Dress for the Weather
Temperatures and wind can be a doozy at Empower Field, especially if the Broncos play a night game. Layer up before you break out the grill, and double-down prior to heading to the stadium. Your fingers and toes will thank you.
3. Wander Around
Unlike other tailgate aficionados, we actually advise you to check out other tailgate parties and areas. Mix and mingle, folks. You might meet your soulmate among the sea of strangers.
4. Bring LOTS of Food
If you have 20 people joining your Denver tailgate party, make food for at least 40. Tailgating can take a lot out of you, and parties can go for hours, so everyone's bound to get second and even third lunches. Any leftovers can be handed to your neighbors, too.
5. Arrive Early
Denver's stadium parking lot opens 4.5 hours before the start of each game—your job is to get in line at least 6 hours before kick-off. Parking is on a first-come, first-served basis, so the only way to secure your preferred location is to arrive before the crowd.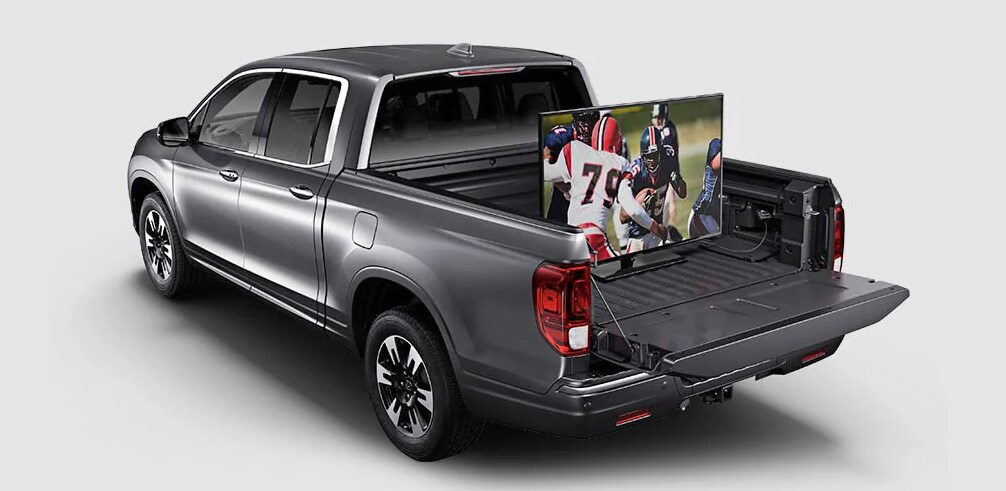 6. Set Up an Entertainment Area
A television, satellite or antenna, and power source should be at the top of every football fan's tailgating wish-list. Create your own makeshift living room at Empower Field and invite people to watch the afternoon's gridiron action.
7. Keep Your Mobile Charged
Reception is usually poor when thousands of people are using the same cell towers. Don't join the horde by checking your social media nonstop. Keep your battery charged up to snap photos, record videos, check scores, and create dank memes at the drop of a hat. Besides, you may need to check Google Maps to find your way to and from the stadium, and you can't do that with a dead phone.
8. Have a Plan B (and C)
Something will inevitably go wrong with your tailgate party. Your propane could run out, so bring an extra tank or some charcoal. You might drop all your chicken wings, so have some cheap hot dogs or brats to cook up. Your antenna or TV might die, so have some backup games to keep everyone entertained. And always have jumper cables, just in case you run down your battery early.
9. Know Your "Waste Removal" Options
A sports tailgate is notorious for having few good bathroom options. Wait in line at the Porta Potty before you really have to go, lest you want to be cool like Miles Davis. Better yet, rent your own portable lavatory to take care of things.
10. Go to the Game
That entertainment setup in your tailgate area is nice, but not even a fancy TV can match the experience of going to a Broncos game.

Tailgate Don'ts
1. Don't Wear a Cheap, Knockoff Jersey
Nothing says "rookie" more than wearing a wafer-thin, unofficial jersey—you know, the one that you can't wash because the numbers will peel off. They look tacky and cheap because they are tacky and cheap. If you're going to tailgate properly, you need to dress the part. Buy an official jersey (#notasponsor).
2. Don't Leave a Mess
It's very poor tailgating etiquette to leave your trash when you leave. Put all your crud in a garbage bag. Find a garbage bin. Throw the garbage bag in the garbage bin. It's not that hard to clean up after yourself.
3. Don't Go Nuts with the Body Paint
We get it: you really like to show off your team colors. But there's no need to strip down to your unmentionables. In the heat, that body paint will surely drip, streak, and smear as you sweat; in the cold, you'll be lucky to make it to halftime before turning into a blue-and-orange popsicle. Stick to the face paint.

4. Don't Park Like a Buffoon
Tailgaters at Empower Field are pretty easy-going—except when it comes to bad parking jobs.
If you've got an oversized vehicle, it needs to park in a designated RV spot (or similar).

Don't set up oversized canopies that take up multiple parking spots.

You can't save parking spaces, so don't even try to.

Go-karts, motorbikes, scooters, and similar vehicles are not authorized for tailgating.

Only

one

parking permit per vehicle per parking spot.

Don't block pedestrian walking lanes or sidewalks.
For additional Broncos tailgate parking rules, visit www.denverbroncos.com.
5. Don't Arrive Empty-Handed
If you're invited to someone's tailgate party, don't assume an all-you-can-consume buffet awaits you. You need to bring something as a cover charge, so to speak. Pack some shareables: beverages, snacks, side dishes, and extra bacon are all excellent "Gooses" to your Maverick.
6. Don't Get Rowdy
Oakland Raiders fans are people, too! Trash-talking is all fun and games when tailgating, but it takes just one unsavory or aggressive comment for playful banter to escalate into an act of violence. Keep the peace, yo. (Fighting will also get you ejected or even banned from the stadium and parking lot.)
7. Don't Think You're John Elway
Tossing a football around with friends: Fun. Trying to launch one from 50 yards out: Bad idea. You're going to hit a car, a grill, or both—and you'll probably end up throwing out your shoulder or elbow, too.
8. Don't Go Frozen
It may be easier to buy frozen burger patties in bulk, but we urge you, on behalf of every guest at your tailgate party, to make your own from scratch. They taste better, grill better, and look better.
9. Don't Drink & Drive Home
Before every Broncos game starts, fans have 60 minutes to break down their tailgating party. If you're planning to drive home, don't pop open another beer after the game concludes. Pack up all your drinks prior to kick-off to ensure you aren't tempted. Keep it kosher and drive sober.
10. Don't Forget the Tunes
A hardy playlist for tailgating is essential, as is the sound system. Forego the miniature Bluetooth speaker and invest in a tailgate-ready truck like the Honda Ridgeline instead. The Ridgeline features an in-bed audio system that belts out all those power ballads and sports anthems with class.
If you need a hand buying or leasing a Broncos tailgating vehicle, we're the Denver car dealership to call. Contact us at (720) 636-7000 to ask about the all-new Honda Passport, Ridgeline, or another type of pre-owned truck. You can also visit us at 10750 E Arapahoe Road in Centennial, CO, to browse our selection. Let's go, Broncos!



Sources & Photos:
youtube.com/watch?v=TRlBltgVrPg
denverbroncos.com/stadium/tailgating/
hercampus.com/school/du/do-s-and-don-ts-tailgating