With all the stress that comes from welcoming a new baby, we can understand if you've forgotten about that one special day in May: Mother's Day. But unlike the salespeople at our Centennial car dealership, that new mommy in your family won't be so understanding.
So, here's your friendly reminder to start shopping for your Mother's Day gift now. If you need a little help picking the right Mother's Day present, take a look at these automotive items that could prove to be useful for any new mom.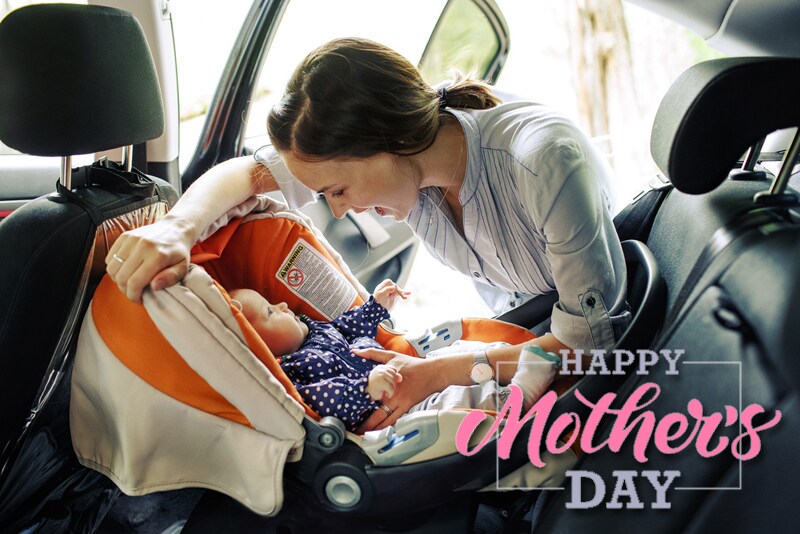 Mobile Changing Station ($100)
Changing diapers is dirty business, but someone's gotta do it. For moms who are always on the go, a diaper changing station for her car is a must-have. Sure, the seat cushion or SUV cargo area will work in a pinch, but can you bring either of those with you into the store or restaurant? (No, you can't.)
Enter the Beanko mobile changing system. It attaches to headrests, can be rolled up to save space, and includes several handy storage pockets and a removable changing pad. This system doubles as a storage solution, as well, thanks to its numerous pockets and tablet holder. The Beanko changing pad station costs about $100, but it's one incredibly helpful car accessory that should be on your short list of Mother's Day gifts.
Lavender Car Air Freshener ($10)
Although commonly known as an old wives' tale, there is quite a bit of evidence to suggest that lavender scents may soothe babies, particularly infants. However, the chemically enhanced car fresheners you'll find at most stores aren't really lavender-scented.
Give the gift of calm to any new mom this Mother's Day by buying a set of all-natural lavender car fresheners. They are made of wax and sit in most vehicle cup holders. Best of all, there's no need to light a wick since the wax softens as the cabin warms up. You can make your own if you're crafty, but these are cheap Mother's Day car gifts that can be ordered online easily enough.
Car Bottle Warmer ($25)
Babies get hungry—a lot. Warming up bottles may be inconvenient, but when you gotta eat, you gotta eat.
Well, that inconvenience is less inconvenient with a travel car bottle warmer like this one from Munchkin. The device's heating band wraps around most baby bottles, plugs directly into a vehicle's outlet, and warms the milk to just the right temperature after a setting the device's timer. The warming band evenly distributes heat around the bottle, so you won't have to worry about "hot spots." It's the small victories in life, right?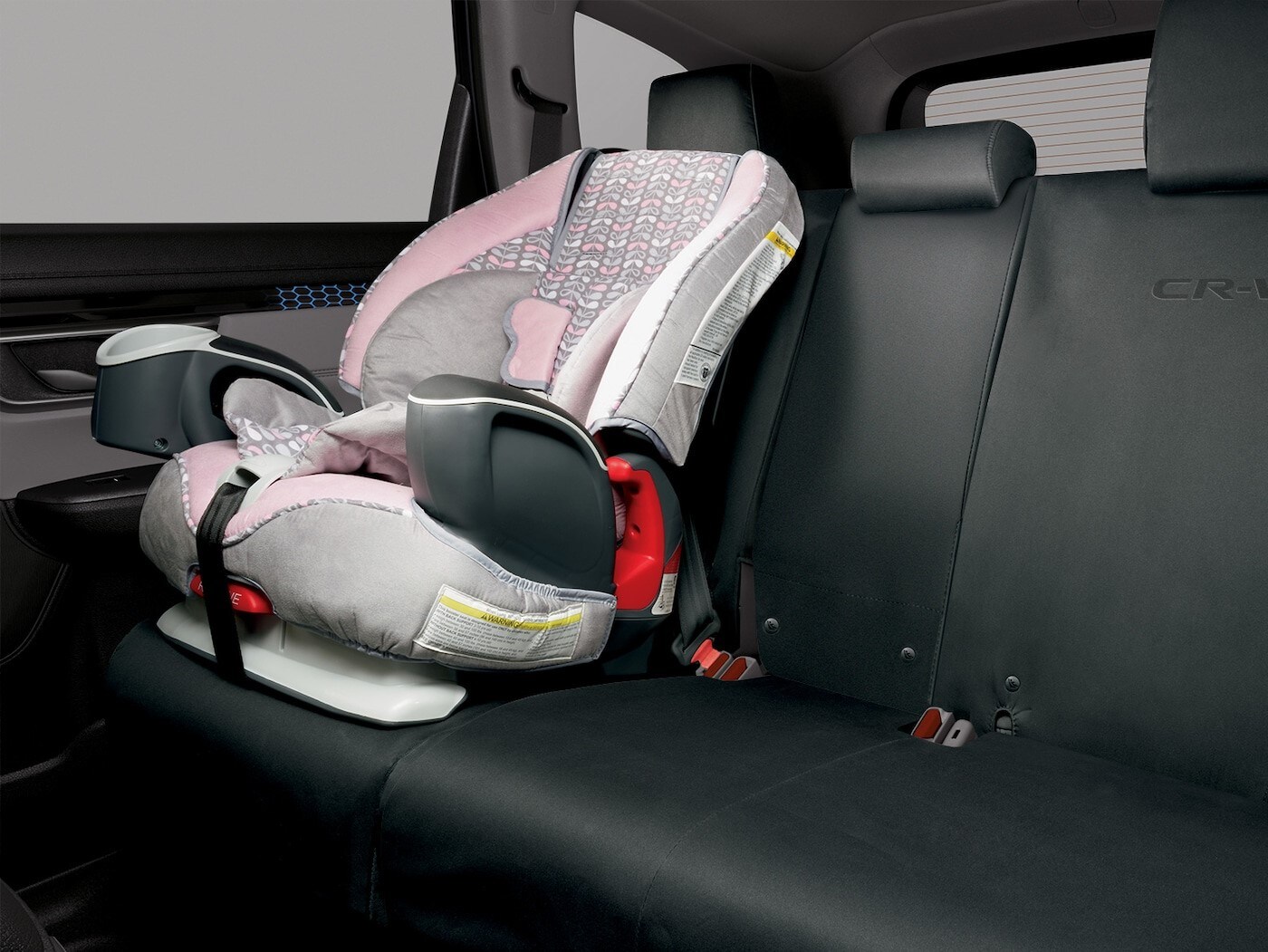 Car Seat Covers ($100+)
As your kiddo grows, the back-seat messes you'll discover will astound you. From sticky crumbs and yogurt globs to melted crayons and spilled milk, the possible things that can stain your seats are virtually endless.
It's important to protect that back row from all of life's awful stains. A cheap car seat cover makes for a useful Mother's Day present, though they won't always be a perfect fit. An OEM car seat cover is a better idea; if you need help choosing the right Honda seat protector, speak with your local Honda dealer. (You can reach our Honda Accessories Department near Denver at (720) 636-7000 if you'd like to place an order.)
Pacifier Clips ($5)
Parents everywhere know the sonic hell that gets unleashed when Baby drops her pacifier in the cracks of her car seat. It's not a fun experience, to say the least.
With a pacifier clip like one from BooginHead attached to your infant seat's straps, you can keep the peace in your car by simply reaching behind you and popping that sucker back in Baby's mouth. Problem solved – at least until they begin mastering the thumb-forefinger pinch technique. This is an essential baby item for new moms and dads alike, so get a couple as a Father's and Mother's Day gift.
Seatbelt Organizer ($15)
Infant seat bases don't usually need to be removed, but if you're getting a Mother's Day gift for a mom who has a baby and older kids, seat belt buckles can quickly grow to become a nuisance. They get folded under booster seats, twisted with each other, or lost amidst the chaos in the back—basically, they are made by the devil.
With a MyBuckleMate seat belt organizer, those buckles are always easy to access and find, so moms can snap and go like the best of us.
Car First-Aid Kit ($15)
Most parents know to keep bandages, hand sanitizer, and general medical items in the car. But did you know they make family-friendly first-aid kits for kids?
The Medibag First Aid Kit, for instance, are sometimes helpful distractions when treating a child's minor wound, cut, or injury. It includes just about everything you need in a car first-aid kit, just with a little extra childhood fun. (If you're worried about giving such a nonpersonal Mother's Day gift, pair it with another item on this list.)
Back Seat Mirror ($20+)
A watched baby never sleeps. Or is that "a watched pot never boils"? Either way, it's another old wives' tale.
For moms who like to keep eyes on their infants at all times, a back-seat mirror is a worthwhile investment. Like this one from Cozy Greens, back-seat mirrors should be shatterproof, easy to attach and adjust, and crash-tested thoroughly. If you plan on getting a rear-seat infant mirror as a Mother's Day present, we also suggest pairing it with car shades (below); this will help reduce the risk of direct sun glare and even potential albeit rare fires caused by reflection.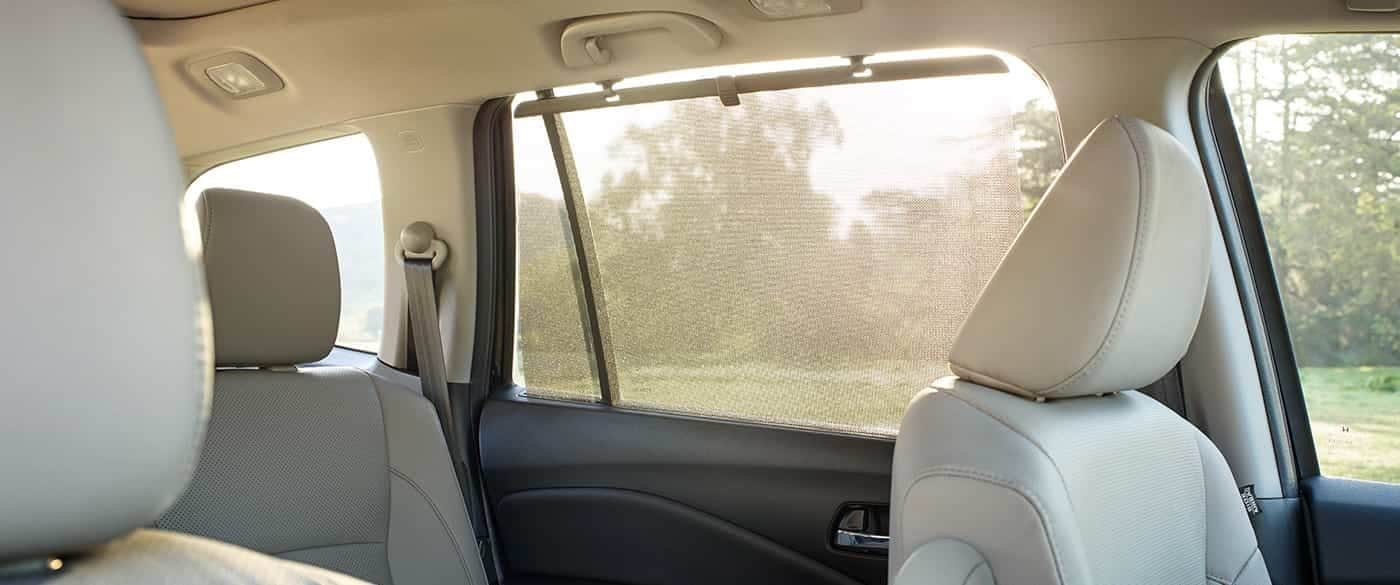 Car Sun Shades ($20+)
When the sun's out, the shades should be drawn in your car. This prevents the kids from getting blinded by the light as you rev up your SUV like a deuce. Or something like that.
Standard car sunshades are affordable and can be installed to rear windows without difficulty. However, when those rear windows are rolled down, those sunshades must usually be removed. There is an alternative option: OEM sun shades, like those found on the new Honda Pilot. These attach to the top of the window with hooks, keeping the rear shaded, and don't necessarily need to be uninstalled when you want to let some air in. (For more details about buying a genuine Honda sunshade in Denver, contact a member of the Kuni Honda sales department.)
SiriusXM Subscription ($20/mo.)
There's only so much Disney music a parent can take before they begin tapping gibberish into a typewriter.
A SiriusXM subscription will give Mom the musical variety she'll so desperately crave. Plans range from $10 to $20 per month and offer more than 150 stations and channels, including On Demand shows, podcasts, and even streaming video. Satellite radio just makes for the perfect Mother's Day gift of 2019.
Additionally, you can buy a new Honda Passport or CR-V as a Mother's Day present and pair it with a SiriusXM package. That way Mom gets a convenient vehicle and the ability to listen to something other than Raffi's Greatest Hits. If you'd like to learn more about buying a Honda for Mother's Day in Denver, we're here to help you wrap up your gift. Contact Kuni Honda on Arapahoe in Centennial, CO, at (720) 636-7000 to schedule a test drive. Let's make her special day extra-special with these extra-extra-special Honda offers.
Sources & Photos:
https://automobiles.honda.com/
https://beanko.com/
https://www.etsy.com/listing/575955192/lavender-scented-car-air-freshener-gel
https://www.medicalnewstoday.com/articles/322532.php
https://booginhead.com/
https://www.munchkin.com/travel-bottle-warmer.html
https://owners.honda.com/accessories/genuine
https://me4kidz.com/products/medibag-first-aid-kit
https://www.cozygreens.com/back-seat-mirror/
https://www.siriusxm.com/