If you are in the market for a new SUV in Denver, there are a lot of choices out there. But picking an SUV blindly is much like driving blindly—it's not a smart move. To help you out, let's look at the crossover offerings from Honda, and we'll explain what differentiates them from each other and their competitors.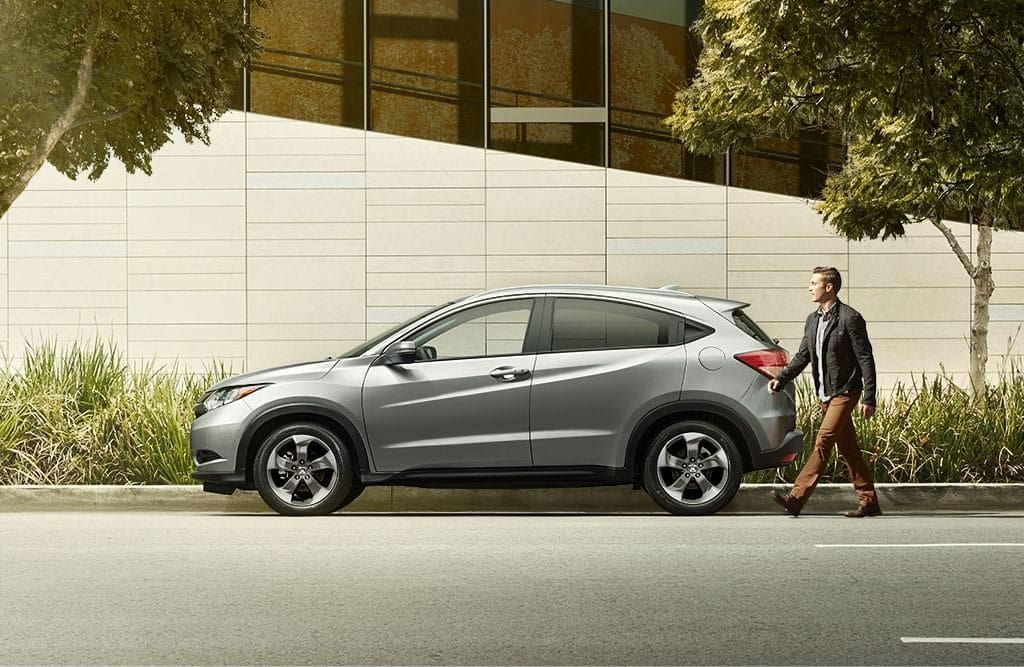 Honda HR-V
The 2018 HR-V is Honda's smallest and most affordable SUV. A crossover built on the Fit platform, it offers more space and a slightly larger size than its hatchback cousin.
Although it understandably has less cargo capacity than Honda's larger SUVs, the HR-V features Honda's Magic Seat system, which allows it to pack more punch than the rival Toyota C-HR. The Magic Seat system really shows its utility when compared to the competition. The seat folds into a variety of ways to customize the space available to you and your cargo. Thanks in part to the seating configurations, the HR-V has a maximum cargo capacity of 58.8 cubic feet, compared to the Toyota C-HR's 36.4 cubic feet.
In addition to cargo, you'll have more room for passengers in the HR-V as well. With 39.3 inches of rear legroom vs. the C-HR's 31.7, and 54.5 inches of shoulder room compared to the C-HR's 52.5, your rear passengers will be able to stretch out a little more without feeling cramped.
Best of all, you get these benefits at a more affordable price. The new Honda HR-V starts at $19,670 compared to the Toyota's base price of $22,500. And if you shop at our Denver Honda dealership, you'll find the HR-V priced even lower!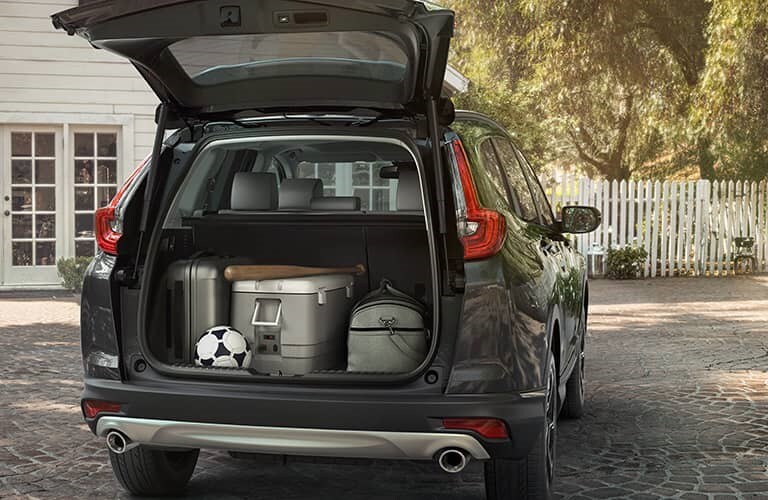 Honda CR-V
Based on the famous Civic platform, the CR-V is Honda's middle-sized SUV offering. For those looking for a little more size than the compact HR-V without stepping up to the larger Pilot, the CR-V is a perfect fit.
Motor Trend Detroit editor, Alisa Priddle, tells us why the CR-V was named their 2018 SUV of the Year: "Honda made sure it kept its crown jewel ahead of the field by paying attention to a wide range of details. Others might excel in certain fields, but others don't put the whole package together the way the CR-V does."
With almost 6 cubic feet more cargo space than the Nissan Rogue, as well as a lower base price, the 2018 Honda CR-V is clearly a great value in its class—or any class, for that matter.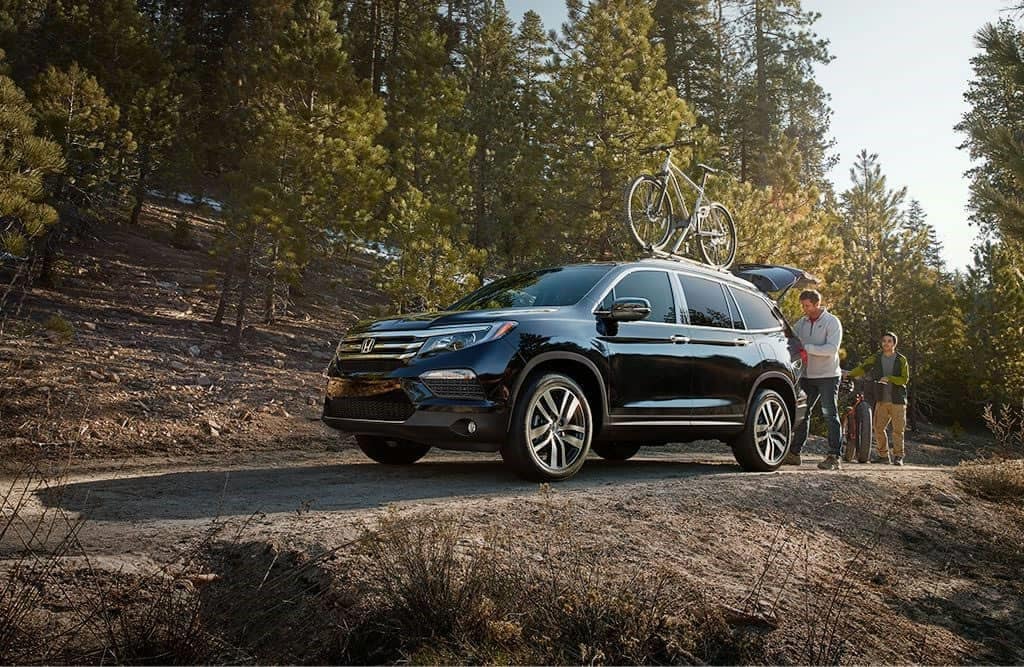 Honda Pilot
Honda's premier family SUV offering is its largest. With seating for up to 8 people and significantly more cargo space than the other Honda crossovers, this is the option for people who need a roomy ride every day.
The Pilot offers 151.7 cubic feet of passenger space compared to the Toyota Highlander's 144.9, meaning all 8 of your passengers will be more comfortable. The Honda's starting price of $31,8751 is slightly cheaper than the $32,025 base price of the Highlander. So, you'll know that you are getting a great price no matter what trim level you choose for your Pilot.
But that is just the beginning. Kelley Blue Book loves it too, naming it the Midsize SUV Best Buy of 2018. Helping the new Honda Pilot win KBB's award were "its additional features, and the low price point where they're available." With its roomy interior and affordable price, it's easy to see why.
Need help choosing the right Honda SUV in Denver? Visit Kuni Honda, your licensed Honda dealer in Centennial, CO. We have numerous Honda lease offers available right now, so click or call your way into our Centennial Honda dealership today! We'll have your new Honda SUV ready and waiting to be taken for a test drive.
Disclaimer: [1] MSRP does not include destination and handling
Sources & Photos:
https://cars.usnews.com/cars-trucks/toyota-chr-vs-honda-hrv
https://automobiles.honda.com/
https://www.toyota.com/c-hr/features/dimensions/2404/2406
http://www.motortrend.com/news/honda-cr-v-2018-suv-of-the-year/
https://www.nissanusa.com/crossovers/rogue/versions-specs/version.s.html
https://www.kbb.com/car-news/all-the-latest/best-buy-awards-midsize-suv-crossover/2000011402/
https://www.kbb.com/car-news/all-the-latest/honda-pilot-vs-toyota-highlander-comparison/2100005144/