Need something to do in Denver this spring? Taking a trip to Union Station or the art museum can be fun, but there's always so much more to do right here in our area. Add a little variety to your spring calendar! Here are 20 of the top Denver events to plan for in 2018.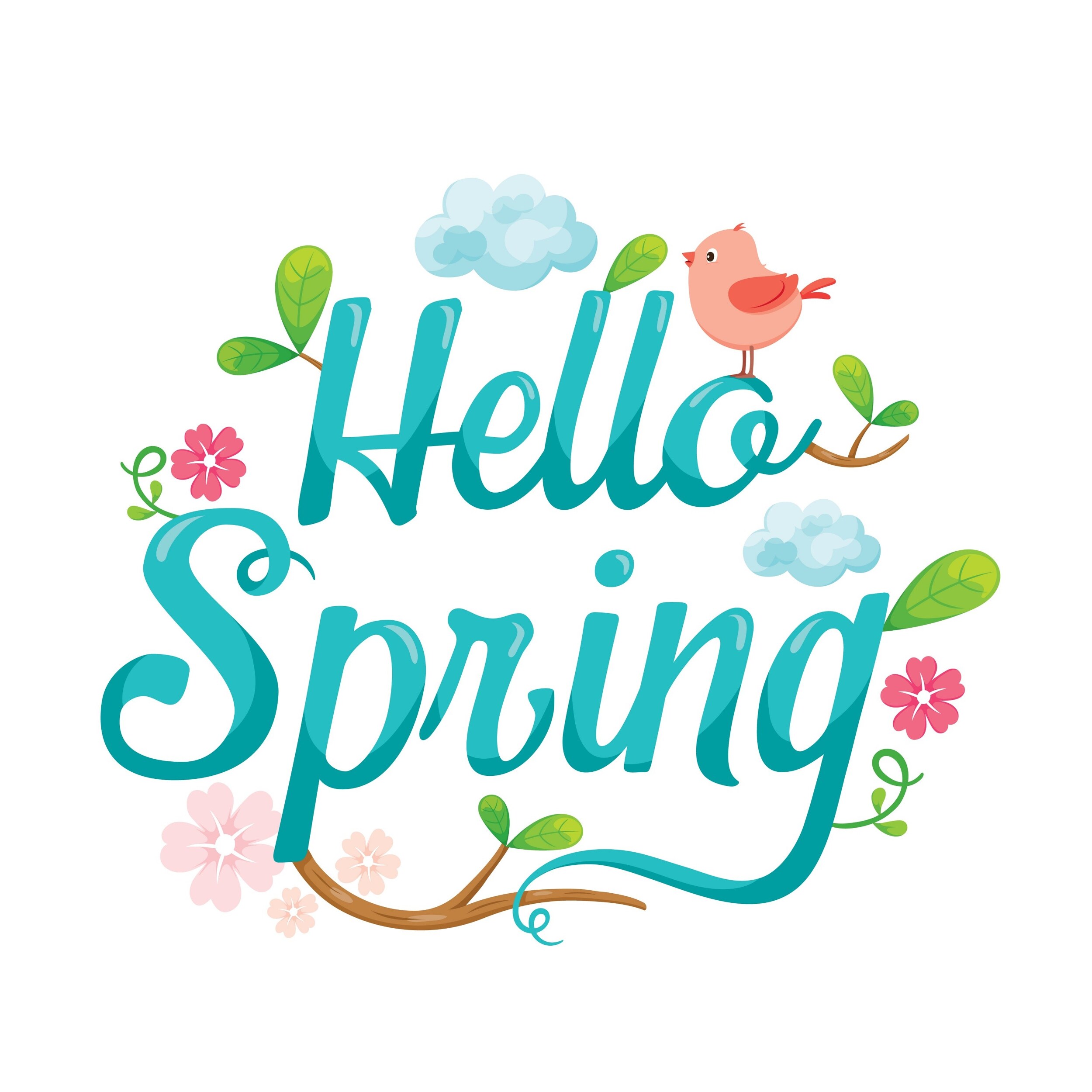 2018 Denver Spring Wine Festival
Date: April 21 @ 4 PM
Location: Rackhouse Pub (Denver)
Website: facebook.com
For under $40, you can lap up the nicest fermented grape juice (aka. vino) in all the land. Tickets include a 2-hour wine tasting, finger foods, live music, and prizes. Just be sure to plan for the ride home.
Belgian Brew Fest
Date: April 28 @ 1 PM
Location: Bruz Beers (Denver)
Website: belgianbrewfest.com
Unless you're a DD sporting a fine-looking Honda Pilot, tickets for Denver's Belgian Brew Fest aren't free; the general public can grab tickets for $40. That's just two Andrew Jackson's worth of New Orleans-style music, tasty treats, and beer from some of the best breweries in Denver.
Sabroso Taco Fest
Date: April 28 @ 1 PM
Location: Fiddler's Green (Englewood)
Website: sabrosotacofest.com
Not only can you crunch on some tacos at this Englewood food festival, you can also taste more than 100 different craft brews while old-school punk bands The Offspring, Pennywise, and Unwritten Law light up the stage. Oh, and there's a Lucha Libre wrestling match on the agenda, which is reason enough to grab a $29 ticket.
Denver Mini Derby
Date: May 5 @ 1 PM
Location: Stanley Marketplace (Aurora)
Website: denverminiderby.com
When Cinco de Mayo and the Kentucky Derby meet, you know you're in for a treat—and you don't need to be in Churchill Downs, either! Head to Aurora, CO, for the "Mini Race" at Stanley Market, where miniature horses will trot their stuff and corgis will race for a to-be-determined prize. Wear your best Derby Hat and come with an empty stomach, as smoky BBQ will be served throughout the day.
Spread the Word Colorado Music Festival
Date: May 11 - 13
Location: Fox Street Campground (Denver)
Website: spreadthewordfest.com
For over 6 years, the Spread the Word festival has brought together some of Colorado's rising artists, bands, and acts. This year, they continue that tradition. Grab a weekend pass for $40 and experience 72 hours of "chill."
Bacon and Beer Classic
Date: May 12 @ 12 PM
Location: Sports Authority Field (Denver)
Website: baconandbeerclassic.com
"Bacon, meet Beer. Beer, meet Bacon." And that, my friends, is all she wrote. Purchase your tickets to the Denver Bacon and Beer event for only $69 per person, and don't forget the wet wipes.
303 Music Fest
Date: May 17 @ 7 PM
Location: The Church Nightclub (Denver)
Website: facebook.com
The first 303 Music Fest will kick into high gear this May, turning the self-proclaimed hottest Denver nightclub into a three-room performance hall for the area's coolest musicians. Stay and dance through the wee hours of the night for under $25 a pop.
Five Points Jazz Festival
Date: May 19 @ 11 AM
Location: Five Points Neighborhood (Denver)
Website: artsandvenuesdenver.com
Free for all ages, the Five Points Jazz Festival is a celebration to end all celebrations. Eight stages will host dozens of bands, vendors will be serving food, and plenty of family-friendly activities will be available for guests. Mark your calendar.
CHICKEN FIGHT! Fest
Date: May 24 @ 7:30 PM
Location: River North Festival Grounds (Denver)
Website: chickenfightfest.com
The top Mile High restaurants will compete in this year's CHICKEN FIGHT!, where prizes will be handed out to those who make the tastiest chicken and wings. General admission is under $70 and includes unlimited tastings of food, alcohol, and beer.
Cars & Coffee Auto Show
Date: May 26 @ 9 AM
Location: Gateway Classic Cars of Denver (Englewood)
Website: gatewayclassiccars.com
If you're like those of us at Kuni Honda, you can't get enough "automobile" in your life. Although we get to see exceptional cars at our dealership every day, you might not be so lucky. With over 100 classic, antique, and exotic cars on display each month, the monthly Denver Cars & Coffee event is the perfect way to satiate that thirst. Plus, it's free!
Denver Arts Festival
Date: May 26 – 27
Location: Stapleton Conservatory Green (Denver)
Website: denverartsfestival.com
Each Memorial Day weekend, the Denver Arts Festival lures in over 50,000 people thanks to its Wine and Beer Garden, Kids Arts Zone, and an amazing lineup of musical acts. Now in its 20th year, this art festival is certifiably one of Denver's must-attend spring events.
People's Fair Art & Musical Festival
Date: June 1 - 3
Location: Civic Center Park (Denver)
Website: peoplesfair.com
Known as the oldest Denver festival, the People's Fair famously brings together tourists, locals, and businesses for a weekend of bliss. Paint, dance, sing, do some Yoga—seriously, if you can't find something to do at this free festival, you might not have a pulse.
Denver Chalk Art Festival
Date: June 2 - 3
Location: Larimer Square (Denver)
Website: www.larimerarts.org
Over 200 Colorado artists will show off their abilities during the first week of June, creating works of art along Larimer Street using only colorful limestone sticks. Kids can create their own artwork in the Kids' Corner area, but we all know why you'll be attending the Denver Chalk Art Festival.
Mecum 2018 Auto Auction
Date: June 8 - 9
Location: Colorado Convention Center (Denver)
Website: mecum.com
Although we have hundreds of new cars for sale at our Centennial Honda dealership, we can't compete with the 700-plus collector cars, trucks, and motorcycles that will be at the Mecum Auction this June. Tickets cost $30 at the door, and you'll have to register to bid. (You won't need to get a ticket or register to buy a car at Kuni Honda, in case you were wondering.)
National Get Outdoors Day
Date: June 9 @ 10 AM
Location: Sloan's Lake Park (Denver)
Website: getoutdoorscolorado.org
Bring the whole family for an entire day of fishing, climbing, jumping, and exploring Sloan's Lake Park. The five-hour event will tucker out even the wildest child in your brood, allowing you to enjoy some peace and calm while they nap all the way back home. Best yet, everything aside from vendor wares is free!
18th Annual HRCA Classic Car Show
Date: June 9 @ 10 AM
Location: Cherry Hills Community Church (Highlands Ranch)
Website: hrcaonline.org
If you'd rather spend the day looking over the world's fanciest cars, head into our Centennial car dealership—or go to this Highlands Ranch auto show, instead. Look under the hood of classic cars, custom-built vehicles, motorbikes, and just about anything else with wheels. Register to showcase your own vehicle for $20.
Colorado Concours d'Elegance Exotic Sports Car Show
Date: June 10 @ 9 AM
Location: Arapahoe Community College (Littleton)
Website: abilityconnectioncolorado.org
Nearly 500 of the rarest sports cars will be on display at this year's d'Elegance auto show, which drew in 14,000 attendees last year. At just $10, tickets include access to the entire lineup of vehicles, as well as food, music, exhibits, and general fun for all ages. Proceeds from your ticket will benefit the Connection Colorado Early Childhood Education Centers around the Rocky Mountain region. All that horsepower is for a good cause!
2018 Denver Comic Con
Date: June 15 - 17
Location: Colorado Convention Center (Denver)
Website: denvercomiccon.com
Cosplayers, it's your time to shine! Among the celebrities in attendance at this year's Denver Comic Con include:

• Molly Ringwald (Eighties' darling)
• David Harbour (star of Stranger Things and the upcoming Hellboy film)
• Matt Smith (star of Doctor Who)
• Alan Tudyk (star of Firefly and Serenity)
• Jim Davis (author of Garfield)
Bring a fresh marker.
Denver BBQ Festival
Date: June 15 - 17
Location: Sports Authority Field (Denver)
Website: denverbbqfest.com
Can you feel the drool running down your chin yet? What if we told you there's going to be 18,000 pounds of smoked meat at this year's Denver BBQ Festival? Join the party and celebrate Father's Day weekend with some meat sweats.



Kuni Honda Spring Sales
Date: Spring
Location: Kuni Honda (Centennial)
Website: You're on it
It may be a shameless plug, but we're certain you'll find an incredible new Honda for a low, low price at our Centennial dealership this spring. Every vehicle in our inventory is priced to sell, including the all-new 2019 Honda models, allowing you to spend that extra cash at any of the abovementioned Denver spring events. Best yet, scheduling a test drive is as simple as calling us at (720) 636-7000!
Sources & Media:
https://www.facebook.com/events/140001860052629
http://gatewayclassiccars.com/cars-and-coffee
https://www.facebook.com/events/358936237901003/
https://sabrosotacofest.com/denver/
https://www.denverminiderby.com/
https://www.baconandbeerclassic.com/denver-tickets
https://www.facebook.com/events/348897542279332/
http://www.artsandvenuesdenver.com/events-programs/five-points-jazz-festival/
https://denverartsfestival.com/
https://www.mecum.com/auctions/denver-2018
http://www.getoutdoorscolorado.org/ngod
https://hrcaonline.org/about-us/guides-communication/calendar-schedules/event-detail/classic-car-show-55
http://www.abilityconnectioncolorado.org/special-events/colorado-concours/
http://www.chickenfightfest.com/