Believe it or not, the Honda Civic and the Toyota Corolla have been battling for compact car supremacy in the U.S. for more than four decades. So how do you go about deciding which of these paradoxically diminutive giants of the industry is right for you? Kuni Honda on Arapahoe set about comparing the 2017 Honda Civic to the Toyota Corolla to ensure you're getting the most for your car-buying dollar.
Here are the three major reasons why the new Civic is clearly a better buy than the Corolla.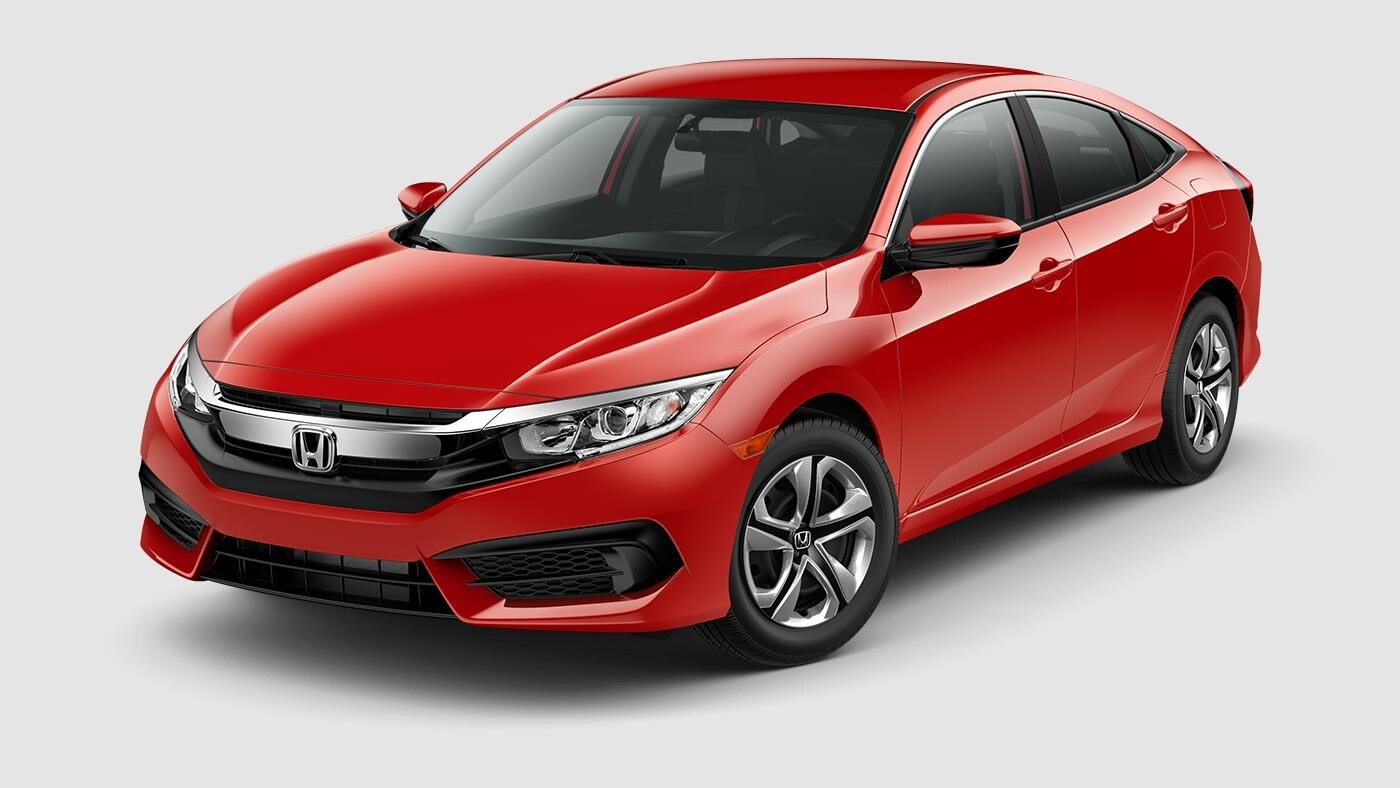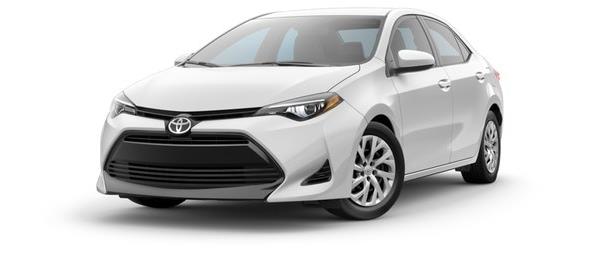 Photo credit: toyota.com/corolla
3) Exceptional Fuel Efficiency
When talking about MPG, the 2017 Honda Civic is #winning. Equipped with a 174-hp turbo-four, the Civic Touring returns 32 mpg on city streets and 42 mpg on the highway. The lower Civic LX trim proudly rakes in 31 mpg in the city and 40 on the highway with its 158-horsepower engine. A round-trip drive to Denver from our Centennial Honda dealership only takes a gallon of fuel, meaning you'll make far less stops at the pump.
Toyota brings back a Corolla that hasn't changed much from its 2016 roots. Most 2017 Corolla trims are mated to a 132-horsepower inline-four that returns just 28 mpg in the city and 35 on highways. Even the Corolla LE Eco, with its 1.8L engine pumping out just 140 horsepower, can't muster close to the same fuel efficiency as the Civic.
If pure efficiency is on your must-have list, then so too is the 2017 Civic.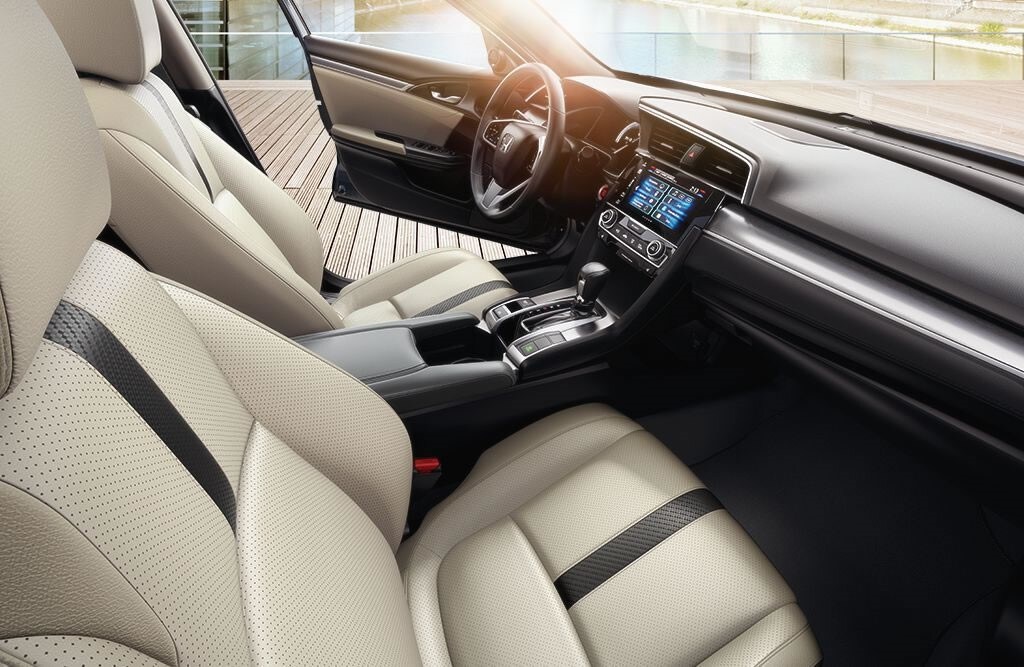 2) Spectacularly Stylish Cabin
Mom always said that it's what's on the inside that counts, and that rings true when we're talking about this Civic vs. Corolla comparison.
Take a seat in the Civic. Glide your fingertips over the soft-touch materials. Tap the upgraded 7-inch infotainment screen, wiggle the new dash knobs and dials, and you'll be rewarded with a bunch of new-age features. Rest your elbow on the padded center rest, tuck away your tablet in the deep recesses of the storage compartment, and bury yourself into the deep, comfortable seats, because you'll want to be there for a while. Everything about this 2017 Honda Civic feels luxurious, even though its starting price is far below luxury-car levels.
For comparison's sake, the Civic Touring offers a bit more in terms of standard cabin features than the Toyota Corolla's highest trim, including:
Dual-zone climate and AC controls

Premium leather upholstery

Heated rear seats

More rear hip and shoulder room

Power passenger seat

Thin door panels

That "New Honda Smell" (exclusively sold at your local Honda dealership)
We live in a modern era, and we require modern features. Therefore, the Civic makes far more sense as your next sedan.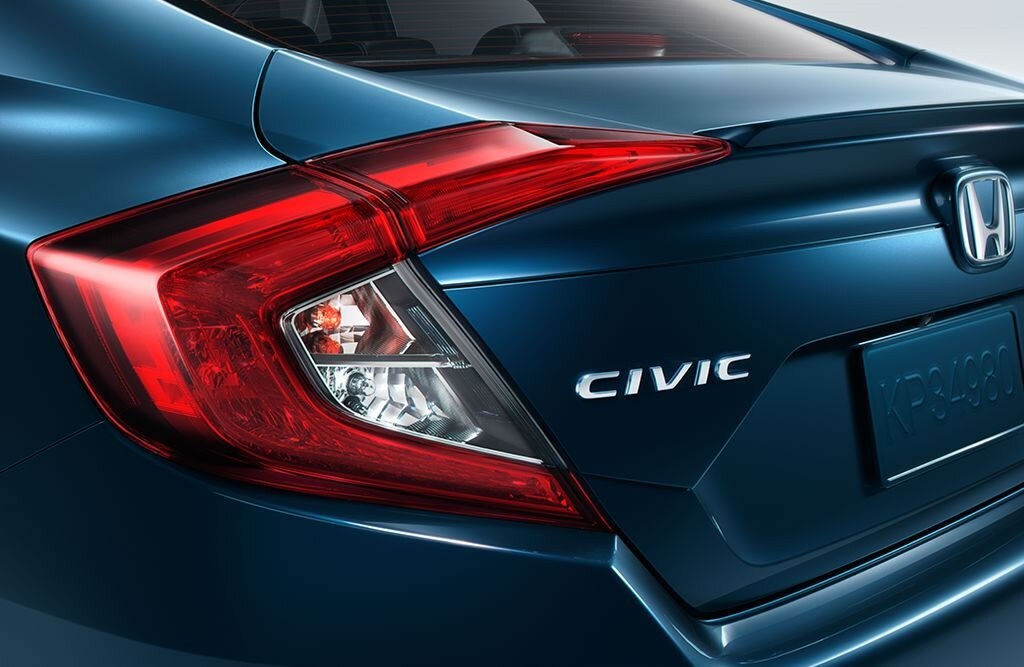 1) A Trunk Fit for Any Road Trip
Although the Toyota Corolla is longer than the Civic, it's Honda's sedan that comes with best-in-class cargo capacity. Offering just 13 cubic feet in the trunk, the Corolla doesn't feel very accommodating to frequent travelers. On the other hand, the '17 Civic makes the grade thanks to a 14.7 cu.-ft. trunk—and that gets even better with the Civic LX (15.1 cubic feet).
How much extra trunk room does that translate to, exactly? Probably something like 16 gallons of milk or one large, overly encumbered suitcase, whichever you prefer.
Find Your Ideal Civic at Our Car Dealership near Parker, CO
Why settle for a Corolla when you can get far more value in a 2017 Civic? It's got the charm, style, comfort, and space that any driver could ever want, and with a Honda lease deal from our Denver Honda dealership, it's also incredibly affordable! Call Kuni Honda today or stop by our car dealership at 10750 E Arapahoe Road in Centennial to take a test drive in the 2017 Honda Civic. Come see what you're missing out on.
Sources & Photos:
http://automobiles.honda.com/civic-sedan
http://www.toyota.com/corolla/
https://www.kbb.com/car-news/all-the-latest/best-buy-awards-overall/2000011410/
https://cars.usnews.com/cars-trucks/honda/civic