Does the thought of hosting Christmas at your house send you into a tizzy? For many people, throwing a Christmas party can be stressful. But don't be tempted to skip it! The holidays can be a magical time to bring families and friends together. Stay organized and relaxed, and you'll find it's easy to throw a fun, memorable holiday soiree that everyone can enjoy.
Here are 10 Christmas party ideas to consider when planning your big event this December.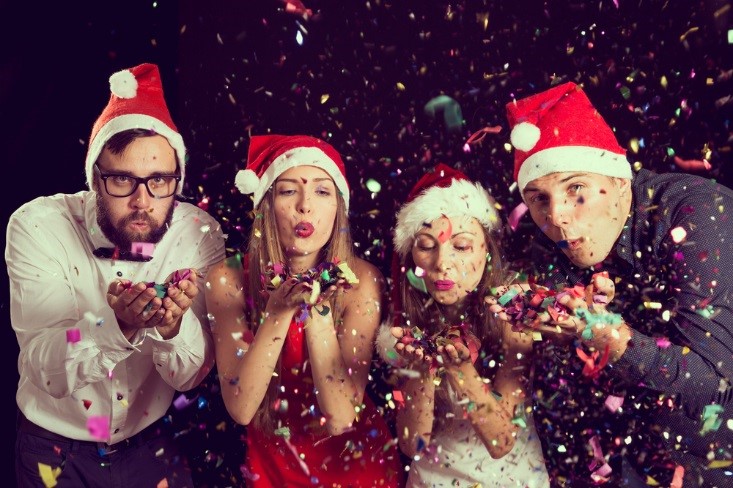 1. Think "Cozy" with the Décor
Make your guests feel at home with inviting and festive decorations. If you have a fireplace, plan for a fire—it's the cool thing to do in Denver, after all. Comfy, Christmas-themed blankets and pillows can also add warmth to your home. If your house is drafty, offer extra pairs of slippers to your guests. Add Christmas-y touches to each room of your house by showcasing your best decorations. And hide your Elf on a Shelf (no one cares).
2. Start Cleaning the Week Before
You don't want to spend your Christmas party feeling embarrassed about those dingy and dirty floors! Starting the week before your party, clean up everywhere—including those hard-to-see places because you never know whose snooping abilities are a tier above the others. Space out time-consuming chores such as washing windows and mopping floors; that way, you'll only have touch-ups to do on the big day.
3. Make a Flexible Schedule
Create a brief agenda that includes major party activities, such as times when you'll eat or open White Elephant gifts. But be prepared to change your schedule if something pops up, such as neighborhood carolers or an unexpected guest.
4. Prep Food Ahead of Time
You don't want to spend the day of your party in the kitchen. Purchase premade food or plan items that are easy to make ahead of time. Examples include ham, lasagna, cranberry sauce, and slow-cooker mashed potatoes. Yummy!
5. Let Your Guests Play with Their Food
Entertain your guest with food! Each guest could design his or her own signature mini pizza appetizer before it goes into the oven. Likewise, guests could also decorate their own Christmas cookies. Just be sure to have a washing station.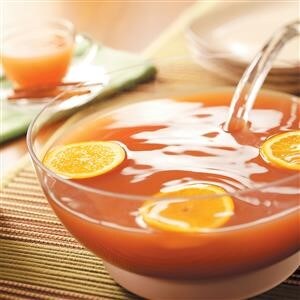 Photo: tasteofhome.com
6. Create a Signature Drink
Alcoholic or non-alcoholic, signature drinks can add a sophisticated element to any holiday party. Tasty examples of festive non-alcoholic drinks include peppermint hot chocolate and wassail bowl punch. Adults may enjoy candy cane vodka, mulled wine, or a pumpkin martini. If you plan on serving alcohol, make sure guests have a designated driver. If your Denver Christmas party guests are planning to indulge, they can carpool or take a Lyft, which is also a great idea for dealing with the parking situation in the busy Denver area.
7. Entertain Your Guests with Games and Contests
Why not challenge your guests to a contest? Let them know ahead of time to wear the ugliest Christmas sweater; the winner of the evening will receive a prize. Guests can vote on which sweater is ugliest--and voting for yourself isn't allowed!
White Elephant gift exchanges are always fun. Rules vary by family, but the premise is that each guest brings a wrapped gift, usually something he or she no longer wants, then numbers are drawn to decide the gift-choosing order. Some families allow a White Elephant gift to be stolen by someone who wants it, too, which makes for an entertaining yet abusive twist.
Board games are also Christmas party staples. Take out some family-favorites, such as Yahtzee or Monopoly before the party, and make them accessible to guests.
8. Don't Forget the Little Ones
Children will need activities to keep them busy, especially before gifts are opened. Minute-to-Win-It games are great for kids because they don't require a long attention span or special equipment. Kids may also enjoy coloring with crayons, video games, puzzles, or Christmas crafts. Some families allow kids to open one present before eating so they have something new to play with after their plates are cleaned.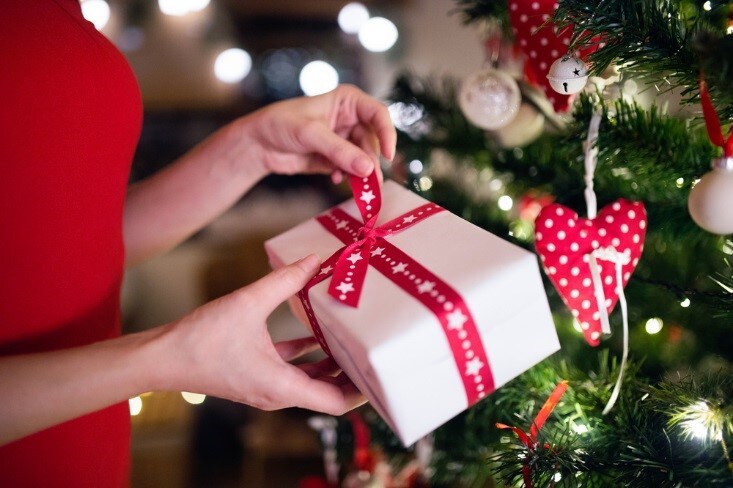 9. Gift Opening Etiquette
As the host, it's your job to ensure gift opening goes smoothly. An easy way to do this is to have each guest open a gift in order of age, from youngest to oldest. That way, everyone can see each gift and thank its giver. Keeping a garbage can in the room where you open gifts will help keep the mess manageable.
10. Easy Clean-Up Solutions
Try to clean up a little as you go so you don't have so much work to do at the end of the night. Also, don't be afraid to delegate. Most people are happy to help you complete a simple task, such as loading a dishwasher.
With these Christmas party tips at your disposal, we're certain you'll throw one exceptional bash! As you prepare for the holidays, you may also want to consider checking out the amazing Denver Honda specials and offers at our Honda dealership in Centennial, CO. You'd be floored by how affordable it can be to lease or buy a new car during our Honda Days event.
Check out our selection of 2017 and 2018 Honda models, then schedule a test drive by calling us at (720) 636-7000. Our Centennial Honda dealership is located at 10750 E Arapahoe Rd, so we're just a hop, skip, and jump away from Denver and Littleton, CO. Happy holidays from our Kuni Honda family to yours!
Sources & Photos:
http://www.delish.com/cooking/recipe-ideas/recipes/a50838/candy-cane-vodka-recipe/
https://www.realsimple.com/food-recipes/browse-all-recipes/pumpkin-martini
https://www.bbc.co.uk/food/recipes/mulledwine_8156
http://www.parents.com/recipe/peppermint-white-chocolate/
https://www.tasteofhome.com/recipes/wassail-bowl-punch
https://www.bbcgoodfood.com/recipes/864635/ginger-beer-and-tangerine-glazed-ham
https://www.thekitchn.com/how-to-make-mashed-potatoes-in-the-slow-cooker-cooking-lessons-from-the-kitchn-212550