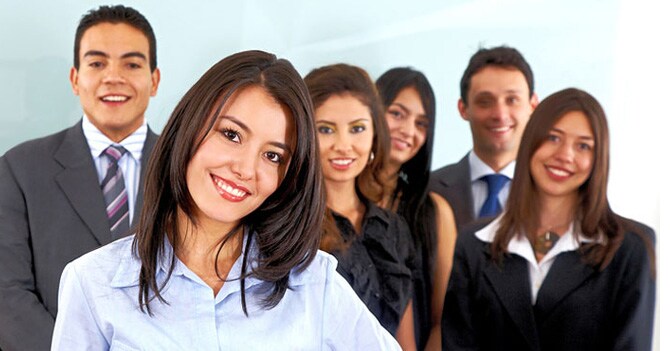 ¡Ven y Únete al concesionario de Honda de más rápido crecimiento de Colorado en el 2016!
Como un empleado de Kuni Honda recibirá el entrenamiento para una carerra exitosa en la industria automotriz. Ofrecemos entrenamiento, sueldo competitivo (algunas posiciones con incentivo addicional), gran ambiente de trabajo y oportunidad para avansar en tu carrera. Si quieres un salario competitivo, tienes motivacion, y te gusta  trabajar con la gente y ser parte de un  equipo ganador esto es para usted!
Kuni Honda on Arapahoe esta buscando las siguientes posiciones:
Presentadores de product para ventas
Gerente de finanzas
Asesores de servicio
Ayudante para departamento de Servicio
¿Por qué Kuni? 
Kuni Automotive se esfuerza por crear un ambiente de trabajo positivo donde usted tendra entusiasmo para venir a trabajar todos los días! Wayne Kuni fundó la compañía en la creencia de eso si usted toma el cuidado de los empleados, los empleados cuidara de los clientes, y el resultado final se cuida a si mismo. Aqui en Kuni, nuestro objetivo es de invertir en el futuro profesional de nuestros empleados con la empresa y promover desde dentro. 
Además, ofrecemos salarios competitivos, beneficios y programas para empleados de tiempo completo tales como:
Pago de tiempo libre depues de 90 dias
Vacaciones, pago de jurado y pago de duelo
Se les ofrece a los empleados un plan de jubilación 401(k), con aporte de contrapartida de la compañía.
Empresa paga la incapacidad a corto plazo (STD)
Empresa paga seguro de vida
Seguro médico, dental, y seguro de vision a tarifas competitivas
Descuentos en cuidado naturista como la terapia quiropráctica y quiromasaje
Membresía de descuento a el gimnasio 24 hour Fitness 
Descuentos de empleado en los vehículos, departamento de Partes y Servicio
Programa de reembolso de matrícula
Y mucho más...
Somos un empleador de igualdad de oportunidades comprometido a un ambiente de trabajo libre de drogas. Se requiere un examen de drogas y chequeo de antecedents.
Licencia de conducir válida y buen historial de conducción se requiere. 
Participamos en eVerify como parte de nuestro proceso de inducción.
To apply/view all Kuni Automotive open positions go to the:
click on position and apply!