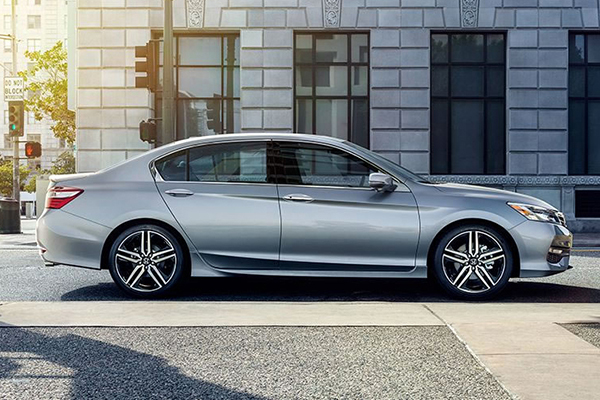 Why Buy Honda Certified Preowned near Denver CO
Most car buyers are wary of purchasing a used car. Previously owned vehicles can be a risky investment because you never know what you're getting. If you want a new car but have a used car budget look into a Certified Pre-owned (CPO) program. This class of used cars is considered more safe and reliable due to a rigorous testing and inspection process. Buying a vehicle with this certification is a great way to save money and get an attractive, reliable car.
CPO Vehicles are Vetted
Not all used cars can get CPO certification. These programs set out high standards for vehicles which will bear the designation. Potential vehicles must be late-models with low miles. They must also have a stellar vehicle history report. Vehicles typically have to meet certain appearance standards as well. These cars are the "cream of the crop" of the used car market.
Thoroughly Inspected and Reconditioned
Pre-owned cars are routinely inspected prior to sale using a detailed process. Dealers like Honda (AHMC) subject their vehicles to a 182-point inspection. The number of checks done by each dealer can vary. Most dealers near Denver CO inspect anywhere from 100 to 200 different items.
Cars that otherwise meet the standard but need repairs are reconditioned. Parts may be replaced or fixed in order to meet the requirements. Only vehicles that can pass the multi-point inspection are allowed to be put on the lot for sale. This is in contrast to most used car dealers who merely sell cars "as is."
Warranty Extensions
The most common extended warranty offered for certified vehicles relates to the powertrain. Honda provides a 7-year or 100,000 mile powertrain warranty for certified vehicles. Some dealers forgo offering extended powertrain warranties and merely transfer over whatever is left on the new car warranty.
Coverage of Components
Dealers associated with AHMC offer generous component coverage in addition to the powertrain warranty. This covers the drivetrain, electronics, chassis, audio/communication devices, and the heating/cooling system. This ensures that all parts of the vehicle are covered to give potential buyers additional peace of mind.
Emergency Assistance
Many dealers add roadside assistance to the package when you buy one of these vehicles. This is a great benefit for any type of car buyer. As with other programs you are eligible for assistance with fuel, lock-outs, jump-starts, tire changes, and towing. Some of the services may cost an additional fee but there is no monthly premium for access to the program.
Courtesy Maintenance
Some programs will include complimentary maintenance. The benefit covers a specified time or mileage. Maintenance as defined under these programs usually includes minor fixes such as tire rotations or oil changes. It may also include vehicle check-ups as recommended by the manufacturer.
Reasonable Financing Deals
Most dealers near Denver CO are willing to work out special financing deals for vehicles with certification. These cars usually cost more than other used vehicles. The increase in price is attributable to the inspections and guarantees provided by the dealer. Yet, dealerships are often eager to sell these vehicles as soon as possible. Therefore, they will usually offer low financing rates to assist buyers in the purchasing process. It's a great deal for buyers who don't want to pay the price of a new car but also want the lowest payment possible.
Guaranteed Satisfaction
Almost all used vehicle certification programs are interested in making sure that buyers are happy with their purchase. In furtherance of serving Denver shoppers some programs allow the buyer to return the vehicle if they are unhappy. However, this does not mean that buyers get their money back. Rather, the dealership will accommodate buyers by allowing them to them to trade their vehicle for another. These offers will also impose limits in terms of time and mileage in order to qualify for the vehicle exchange. Contact Kuni Honda if you would like specific information about the process.
Another look at Honda's Program
Why Honda Certified Preowned? AHMC provides one of the best used vehicle certification programs on the market. Every pre-owned vehicle with certification must have been manufactured within the last six years. Each vehicle also passes through the 182-point inspection and has less than 80,000 miles. Furthermore, AHMC backs up the sale with a limited warranty covering 12 months or 12,000 miles. An additional powertrain warranty covers 7 years or 100,000 miles.
Making the Final Decision
At this point you should feel more informed about what it means to purchase a vehicle with certification. However, you may still be asking yourself "why Honda Certified Preowned?" The information provided above should quell any anxiety you have about buying a vehicle with AHMC certification. Vehicles in this program are as close to new as you are likely to find. The company also makes a promise of satisfaction when serving Denver shoppers. For more information about a vehicle purchase contact Kuni Honda for personalized assistance.