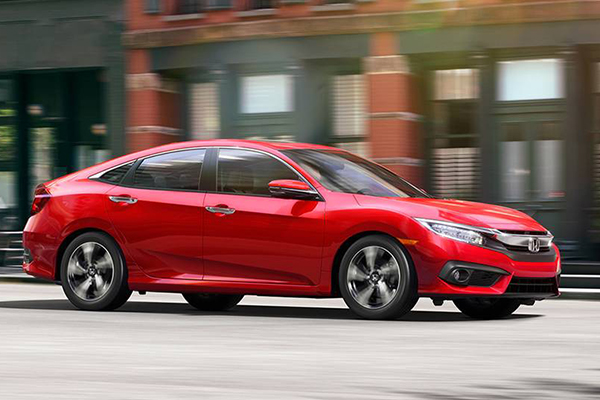 Getting Your Honda Repaired By a Certified Dealer
When it comes to Honda service repair, it's essential to find a good dealer in the area that can do all of this work for you. Sure, it might be tempting to take your car to a local mechanic, but you will find that it benefits you tremendously when you go to a dealer because you are working with people who know your make and model inside and out. This ensures that the repair work is being done correctly on your Honda vehicle so that you can be back on the road in no time.
When Your Honda Needs Repairs
The best time to know when your car needs service and repair is when you begin to experience problems. It could be as simple as a tune-up or as complicated as a new transmission, but the key is to see someone knowledgeable in the area to work on the car for you. When you make use of Honda Service Repair near Littleton CO, you're well on your way to having a car you can feel comfortable and confident driving at all times.
Knowing Where to Go
In order to get the work done, you'll want to find Honda Service Repair near Littleton CO from a reputable dealer. Kuni Honda offers service and repair to those who are in need of it for a reasonable and affordable price. Once you make the decision to work with Kuni Honda, you're going to have a great car that has been fully repaired and is ready to be driven again on the road. This dealer is proud in serving Littleton drivers, so you can feel confident if you live in the area. Littleton auto repair options are available to you all throughout the week and some even have hours on the weekend, making it convenient for you to get the job done.
Choosing a Certified Dealer
The reason it's imperative to consider professional dealer-owned serving Littleton drivers is because they are used to working on your specific make and model. This means that they will be able to find a problem, if there is one, and get it repaired quickly and efficiently. Honda Service Repair is ideal for all types of drivers, allowing you to feel great knowing that the work is being done in a highly efficient and effective manner that will leave you with a car that you can trust day and night.
Warranties and Guarantees
Keep in mind that your car might have a warranty or guarantee on it if it is still relatively new. If this is the case, you're going to want to make use of Littleton auto repair utilizing this warranty. This will save you a ton of money because of the fact that you won't be the one shelling out cash just to get the repair work done. Once you make the decision to utilize this service, you'll feel great knowing that this is something that is going to be what your vehicle needs to stay in good working condition.
Insurance Information on Repairs
Another important thing to keep in mind is that your insurance might offer to pay for the repair services if you are covered. Depending on the specific problem that has come underway, you might get it covered by your provider. You will need to contact the provider to learn more about your coverage and to see if you are a viable candidate to have it done. This is important if you are thinking of choosing a local dealer to do the work for you.
Scheduling Routine Maintenance
It's a great idea to schedule your car for routine maintenance, as this helps to keep the car in good working condition. You may want to go for regular oil changes, tune-ups and air filter adjustments. You can schedule this by going to your local dealership and seeing what they have available for you. This is a great for individuals who want to keep their car in tip top shape and know that they need something that is going to benefit them down the line when driving their brand new vehicle.
As you can see, it's a great idea to visit your local dealer in order to get repair work done when it is most convenient for you. Once you make the decision to utilize this option, you're doing something that is going to be highly beneficial no matter what you're looking to achieve. Whether you have a warranty on your car or some type of insurance coverage, the repair costs should be inexpensive and easy on the budget. You will want to contact your local dealer and set up an appointment to bring your car in if this is something you will benefit from while there.