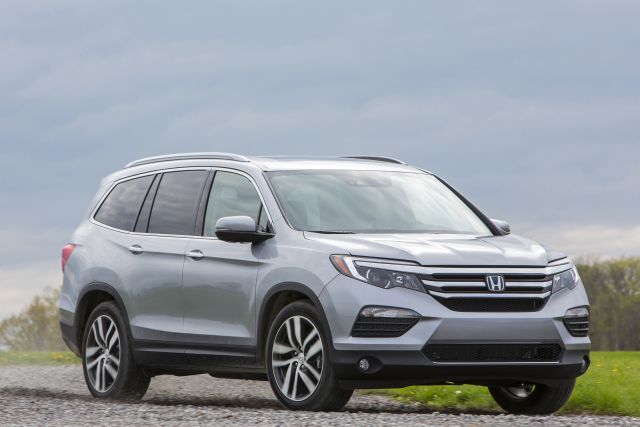 Honda Repair Near Parker Colorado
The unfortunate reality is that accidents and mishaps can happen on the road, and many events can cause significant damage to your vehicle. Honda vehicles are loaded with exceptional safety features to help you avoid injuries if you are involved in a collision, but you may still need automotive repair work completed on your vehicle. You understandably do not want to trust the condition of your vehicle to just anyone, and you can rest assured that your car is in great hands when you reach out to the well-trained technicians at Kuni Honda for all of the repair services your vehicle needs. Serving Parker Colorado for many years, we have worked hard to build a solid reputation of excellence in the community. You can count on us to get your vehicle repaired right and in minimal time regardless of how severe the damage is.
The Reliable, Skilled Honda Auto Repair Team You Can Count On
When you need Honda repair near Parker CO, you have a few auto service centers to choose from. Finding the right service center to rely on for quality work on your vehicle can seem difficult, but it does not have to be a stressful process. We are a superior option for you to consider for several reasons. Our ASE-certified auto technicians have all been carefully selected through an extensive interview process and background check. We know that labor is a critical part of the automotive repair process, and the diligence we take in hiring quality master technicians to work on your Honda helps to ensure that you get the fast, impressive results you desire in your vehicle. Their skills are combined with the use of quality parts to give you a perfectly restored vehicle. While the accident may have severely damaged your car, our Honda auto repair services can erase all signs of damage with beautiful results.
Fast, Efficient Service to Get You Back on the Road Quickly
Serving Parker Colorado and surrounding communities, our dedicated auto repair team is also known for providing efficient service to our valued customers. If you are able to schedule an appointment with us for Honda repair near Parker CO before you drop your vehicle off, you can rest assured that we will have a bay open and waiting for your car when you arrive, and we will get right to work on the repair project. Furthermore, we will devote ample manpower to getting the work completed in a timely manner. With our facility open six days a week and with our extended service hours, you will not have to wait long for all of the repair work on your car to be completed.
The On-Site Services and Amenities You Need
Many of our customers who have serious automotive repair issues may choose to drop their car off with us rather than to wait in the lobby until the work is completed. After all, some repair work may take several days or longer to complete. At Kuni Honda, we offer courtesy shuttle service as well as an on-site car rental office for you to use at your convenience when you are dropping your car off for several days. If you have minor repair issues and choose to wait on-site for your vehicle to be repaired, you will be pleased with the many amenities available in our comfortable lobby. For example, you can enjoy watching cable TV or working in one of our computer bays with wireless Internet access. The kids can play on the playground, and everyone can enjoy complimentary beverages, such as water, coffee and more. We are committed to providing you with a relaxed, comfortable experience while you wait.
How to Schedule Honda Auto Repair | Serving Parker CO
When a Honda vehicle is severely damaged in an accident, you can advise your tow truck operator to drop the car off at our dealership serving Parker Colorado for immediate service. It may not be possible to make an appointment with our dealership ahead of time for the repair work needed on your car in this type of incident. If this is the case, we will work in the repair work on your car with our schedule so that you can quickly move past this situation. On the other hand, if you are able to make an appointment with us before you arrive, this may be the best option. You can continue to drive your vehicle until your appointment date if it is safe to do so, and we will have a bay available for your vehicle as soon as you drop the vehicle off on the scheduled day. This is a fast and easy way to get Honda repair near Parker CO. Appointments can be made online or by calling our office.
If your vehicle has been involved in a car accident recently, you may be stressed out over its condition, and you may be wondering if it will ever be the same for you again. You may even be worried about the cost of repairs or how long the repairs will take. While these are understandable and common concerns, rest assured that you can get the answers you need by contacting Kuni Honda. Our skilled technicians are able to repair even the most severely damaged vehicles to your satisfaction. To learn more about our services or to set up an appointment for vehicle repair work, call our office today.