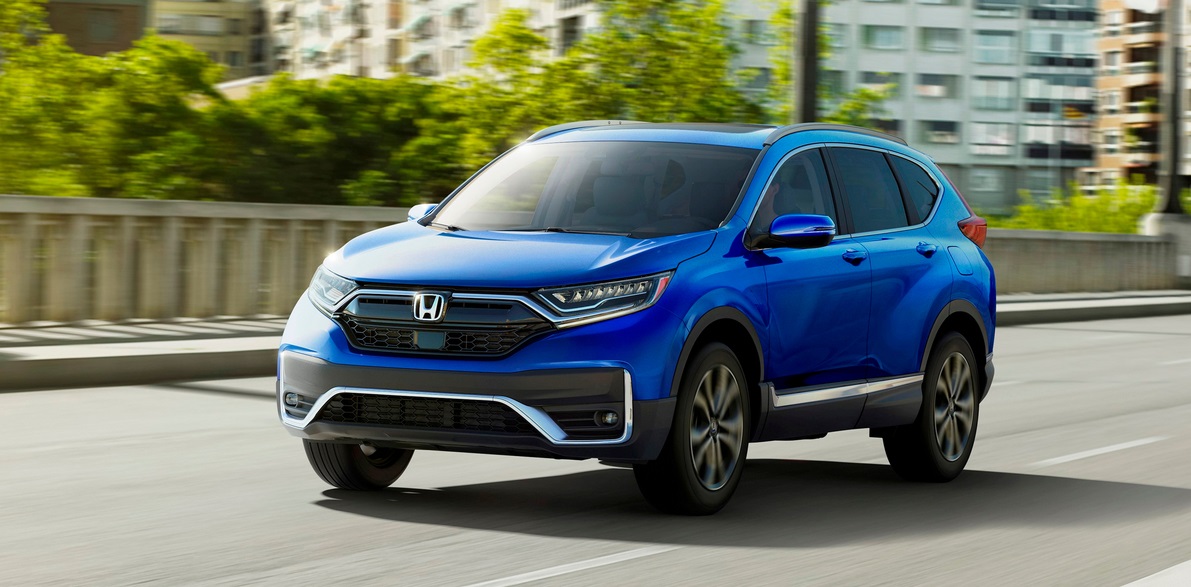 Honda New Model Research in Centennial Colorado
The Honda brand represents innovation at its finest, with an eye for value. Over time the brand has come into its own in the United States, coming out with breakthroughs in aerodynamics, interior technology, and above all, safety. Kuni Honda is a dealership in Centennial Colorado, and we pride ourselves on the same kind of innovation that the brand comes up with each and every year. We invite you to dig into some interesting Honda new model research for your records and benefit as you figure out which models match your needs. The brand is always evolving, always getting better, and always hoping to give customers the latest features at the lowest prices. When we sell cars in Centennial Colorado, we strive for this same goal. The customer is always right.
2021 Research
---
Learn About Future Honda Models l Kuni Honda in Centennial, Colorado
The brand is currently redesigning the bestselling CUV over the last 10 years, the CR-V. The biggest news is that the CR-V will also have a hybrid model available, giving customers even more exceptional fuel economy. That's news we love to hear in Centennial Colorado. Another of the brand's goals is to present drivers with a "collision free future," a noble goal and a highly difficult one to envision. Only this brand could come up with a future in the autos world that includes absolutely no collisions whatsoever, even if on Honda's watch. They are currently performing road and lab tests to figure out technologies that will prevent future collisions in Honda's many models. Honda new model research also features a mission to restore the "Serial One," the brand's first automobile made in the United States. It's a pleasant mix of past, present, and future, all under the umbrella of a name you can trust.
Great Source for Honda vs Other Industry Models l Honda research near Denver, Highlands Ranch
What sets this brand's vehicles apart from your average run of the mill vehicles? First off, this brand wins awards, and that's because well known authorities on automobiles know that they are highly recognizable and worthy of praise. For example, the brand has won more Car and Driver Top Manufacturer Awards than any other brand in history. The brand is also known to retain its value after you purchase a vehicle. Unlike other brands that quickly depreciate in value, people know that the brand is a heavily reliable one, and so the cars don't go down in value as much. You can almost always get more of your investment back when you opt for Honda's fleet instead of another brand's. For years, they've also been working on fuel efficiency, one of the top predictors of whether or not your vehicle is going to be a financially sound buy. The CR-V's conversion into a hybrid vehicle in 2020 is another example of Honda's generosity, as they realize that people want to drive vehicles that use less gas. It's just one of the ways that they're saving their customer's money.
Great Information About Honda Model Test Drives l Honda Centennial Dealership information.
Kuni shares the same dream as this brand. We want our customers to always save money when they come to us to buy a vehicle. If you shop at Kuni, we're going to use our expert financing team to find strategies that shave dollars off the bottom line of our vehicle pricing. We do this because we know how valuable your time and money is. If you can keep more of your money and go away with a reliable car, that's what our job is all about. You want a cheaper car, but you don't want a "cheap" car, and we sell one of the brands that knows how to become truly valuable to customers. You'll pay less when you shop with us, because like the brand we sell, we want you to get more for your money every time you come to us for a vehicle.
Contact Kuni Honda for Model information, pricing and specials.
If you love the brand as much as we do, please call us today to set up a test drive of your favorite vehicle. Remember to ask us when the 2020 CR-V is going to be on our lot, as it's one of the vehicles that so many of our customers are looking forward to. We want to always be the dealership you turn to when you need a reliable vehicle. Call us today to ask questions about models and trims, set up a test drive, or simply to let us know how we can better serve you. Thanks for choosing Kuni!