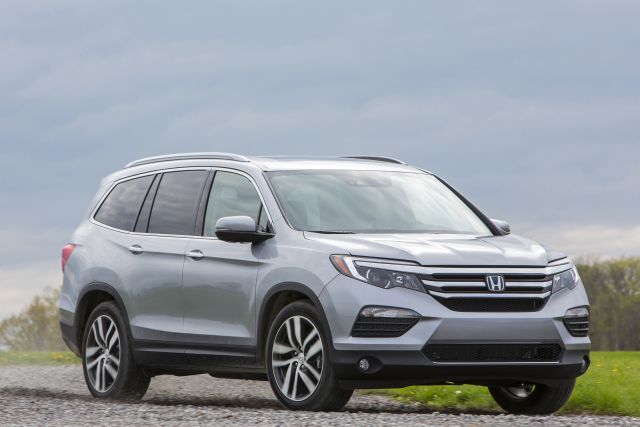 Benefits of Buying Honda Colorado Preowned Vehicles in Colorado
For anyone living in Colorado, you have the choice of buying used, new or certified preowned when shopping for a car. All of these options have their pros and cons, but a good majority of shoppers are finding that certified preowned vehicles are the way to go. There are a variety of benefits that come when you make the decision to get a used car for sale that has a specific guarantee that you would not otherwise get with your typical used car. You can visit your local Colorado Honda dealership to find the ride that is perfect for you.
What is a Certified Preowned Vehicle?
A CPO is a guaranteed vehicle that has already been owned by someone else. This might have been an actual owner of the car who paid for it and owned it outright or a leased car that was driven by multiple people. In Colorado, these vehicles need to be serviced, refurbished and inspected by the manufacturer to ensure that they meet and exceed factory standards. In a way, a CPO vehicle is like getting a brand new car without the hefty price tag attached to it. This is why many people who are shopping for a new vehicle are looking for CPO options for sale.
What Sets a CPO Apart from a Used Car?
A CPO vehicle has a manufacturer's guarantee that you simply will not get with your typical used car. If you have ever been to your local Colorado Honda dealership, you know how frustrating it can be to browse the used selection and wonder if any of the vehicles are even going to last. When you choose a CPO, you're getting something that has a specific warranty and guarantee on it that protects you after you purchase the car. This allows you to feel confident making the purchase and driving around in a safe and reliable vehicle that is going to take you where you need to go without problems.
New vs Used
Another benefit to buying a CPO as opposed to a new car is how much money you'll save. New vehicles are incredibly expensive, even for those who are able to put a decent down payment down to reduce the overall amount that they will owe. When you visit a Honda Colorado Preowned dealer, you're going to notice right off the bat that the prices are more affordable and easy on the budget. While you may still need to take out a loan for a CPO, you're not going to pay as much as you would with a brand new car that is going to take five or more years just to pay off. Your Honda Colorado Preowned dealer can work with you on pricing details and a cost you're able to afford easily.
Reasons to Buy a CPO Vehicle
The Honda brand is incredibly popular and is one of the most widely-used in the country. If you've ever owned a Honda before, you know how reliable these cars can be over the course of many years. Honda also puts a guarantee on all of their CPO vehicles, so you know you're backed by a trustworthy company when purchasing used. You'll save a ton of money by buying CPO and you'll still have a reliable car that takes you back and forth to work, school and everyday activities without the trouble that the average used car provides.
The Guarantee
Because you're buying a Honda Colorado Preowned in Colorado, you're going to get a manufacturer's guarantee that backs you if something should happen to the vehicle. If the vehicle does not meet your expectations or is experiencing mechanical issues shortly after purchase, they will replace your money or do the repairs for free. These guarantees are subject to change from one dealership to another, so it's critical that you read through the fine print before purchasing your preowned car. Once you know what is included in your CPO purchase, it's just a matter of finding a vehicle that is perfect for you and your loved ones.
Where to Buy Preowned
For anyone looking for a Honda Colorado Preowned in Colorado, you can look no further than Kuni. Kuni specializes in some of the top-of-the-line CPO vehicles available, with guarantees and warranties that make purchasing a used car easy and convenient. You can contact Kuni Honda if you would like more information on their inventory or to find out about what is provided when purchasing a CPO vehicle. Once you contact Kuni Honda, you will receive a response shortly by one of their helpful representatives to ensure that you get the answers to any of your questions. You can also browse through their dealership stock right online, which allows you to choose a car before you even get to the dealership.
Because this brand offers great cars that provide long-lasting transportation for many, it is no wonder that this is the vehicle of choice for many people. Unfortunately, it can sometimes be costly to buy a brand new car, so a CPO is an option that enables you to both save money while still getting a reliable and trusted car that is going to last for many years to come. Kuni provides a range of amazing vehicles to make car shopping effortless on your part when comparing used vehicles.