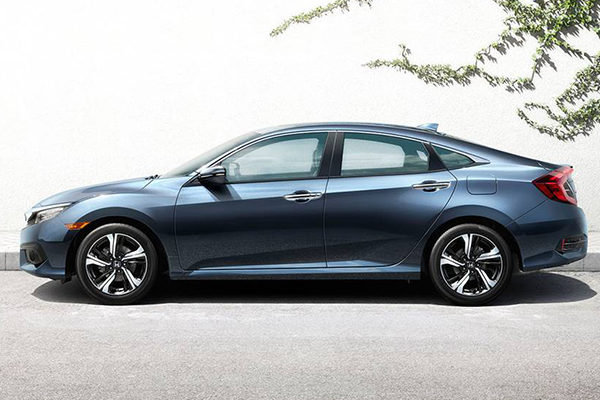 Honda Civic Auto Service Repair Centennial CO
Come check out our Honda Civic Auto Service Repair Centennial specials to keep your vehicle running in top condition. Our Honda Civic Service Repair technicians are exceptionally trained to provide you with the best service possible. Come down to our Centennial Service and Repair center to find out how we can help you keep your car running for a long time. Kuni Honda is located in Centennial CO, and we are ready to help you get where you're going.
The Importance of Regular Maintenance
It may seem like an unnecessary expense, but your car maintenance needs to remain a top priority. By taking your car in for service on a regular schedule, you can often find out about potential costly repairs before they become major issues. You'll save money, and you'll also help to prolong the life of your vehicle when you get regular maintenance. By choosing our Honda Civic Auto Service Repair Centennial service center, you'll be able to get outstanding Honda Civic Service Repair options to keep your vehicle running.
Signs and Symptoms
It's important that you don't ignore the signs and symptoms that your vehicle needs to be taken in for service. If your engine starts emitting a more pungent odor, if the wheels make noises or if your air conditioner stops working like it used to, these are all signs something else may be wrong with your vehicle. By getting your vehicle checked out by a professional, you can decrease the chances of an extensive and costly repair. Any issue that makes the car run differently should be investigated promptly.
Improve Your Efficiency
Nobody likes going to the gas station, but proper maintenance can actually help you decrease your yearly expenditures on fuel. When your tire pressure is low, the engine will have to work harder to power the axle that rotates your wheels. If the tires are out of alignment, you'll need service to ensure that the engine doesn't have to work harder to power the wheels. Using old oil can also gum up the engine and cause it to use more gas to power the pistons. These are all very inexpensive fixes that will both prolong the life of your vehicle and improve your fuel efficiency.
The Heart of Your Vehicle
When you come to Centennial Service and Repair to get your vehicle checked, we can help ensure that your engine is primed to last a long time. The engine is the most important part of your vehicle, and if it's not functioning properly, your car may soon end up in the junkyard. Another closely related component that also needs regular care is your transmission. When you keep your transmission running well, you can avoid many of the issues that can occur. A jammed up transmission will prevent your car from running, and it's much less expensive to keep your car running with a regular maintenance schedule than it is to try and repair a transmission.
Brake Fluid Levels
Besides being unsafe, low brake fluid levels can cause your vehicle to feel like it has soft brake pedals. This is a dangerous situation since if the brake fluid remains low, you may need to replace the pump and this can also prevent your vehicle from running as it should. You need a specialist to inspect your brakes on a regular basis. By the time you hear the screaming from the grinding of metal on your brakes, it will be too late to simply replace the pads. You'll need to replace the brake pads and the rotors, which can end up costing even more money. It's crucial that you take good care of your car to save money in the long run and stay safe on the road.
Air Conditioning Problems
When you take your vehicle in for a repair at Kuni Honda in Centennial CO, you'll be able to have your air conditioner checked for any issues. You want to make sure you have your air conditioner checked before the summer's heat makes it unbearable outside. A poorly functioning air conditioner can be a sign of a more serious issue. Getting a proper repair can help save you from the potential of getting heat exhaustion in the summer, and it will make your vehicle safer to drive and more efficient.
Regular Mechanical Inspections
There are a few basic tasks that need to be taken care of to keep your vehicle in good working order. Bringing your vehicle in for regular maintenance can help keep it running in superior condition. It's important to have your oil changed regularly to avoid a major issue. If a timing belt or serpentine belt snaps, it can take out your entire engine. A simple inspection by a qualified mechanic can help you avoid this potential disaster. All it takes is a checkup every few months to ensure your vehicle is road-ready. Getting a regular oil change doesn't necessarily guarantee that your entire vehicle will be checked over. Those 10-minute oil change companies only change your oil, and they rarely use the right oil for your vehicle. To ensure that your vehicle is running well throughout the year, it's important you get the advice from a qualified mechanic.
Honda Civic Auto Service Repair Centennial
Give us a call to schedule your Kuni Honda in Centennial CO. We will help you keep your vehicle running in the best shape possible so that you can avoid costly repairs and extend the life of your vehicle.