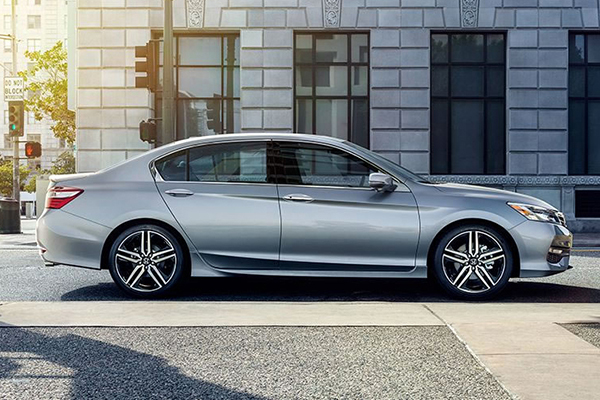 Honda CPO sales near Lone Tree CO
When shoppers choose used cars, it doesn't mean that they don't want a high quality product. It means they are trying to save money. At Kuni Honda dealership, we understand that. That's why we offer a large variety of used cars including Honda certified preowned models. These CPO models have been thoroughly vetted by our mechanics. They are the best of the best available models, and they are priced to save you money compared to a new car.
Choosing a Used Car
At our dealership near Long Tree, we keep a large selection of used and CPO cars. Each vehicle has been thoroughly vetted before it is placed for sale. You can rely on our stock for quality, value, and durability. We realized that your vehicle purchase is an investment. Even if you are buying used, you expect it to last you for many miles and many years. Buying used can mean a lower down payment and perhaps lower monthly payments. You will find that your money goes further with used and Honda CPO sales near Lone Tree CO. Shoppers may find deals on used cars with higher trim packages or they may be able to buy a bigger vehicle because they are saving money by buying used. Also, whereas a new car can lose value quickly, a used car generally retains its value longer.
Shopping used is a great way to take advantage of the latest technology. You will find improvements under the hood, on the dash, and much more. Even if they are a few years old, today's Honda certified preowned vehicles have money-saving fuel economy and intelligent powertrains. Dash tech is also plentiful with Bluetooth and touchscreens on board. Most editions will have rearview cameras and power-defrosting side mirrors. Some of the most recent models have crash avoidance features. Only Honda is offering an exclusive LaneWatch feature. A camera in the side mirror keeps an eye on the passenger side blind zone. Other possible features include a lane departure warning, a collision warning, and an autobrake. Ask the Kuni Honda staff for more information.
Benefits of Buying Honda CPO
Honda certified preowned vehicles offer more benefits than a regular used car. They must be less than six years old. There are strict mileage requirements with a maximum of 80,000 miles, although the average mileage is generally lower. Detailing has been done to make the car's interior and exterior like new. The car's systems are thoroughly inspected and brought up to the brand's tough standards. Best of all, a limited warranty covers the engine and transmission. This runs for up to seven years or 100,000 miles.
Since Hondas have a reputation for durability, you are sure to enjoy your purchase for many years to come. From popular sedans such as Civics and Accords to the best-selling CR-V crossover, these consumer favorites have long lifespans. Buying a certified used car gives you the best of the brand while saving you money near Lone Tree.
Quality Used Cars
To meet the brand's Certified Used Car standards, vehicles are put through an extensive assessment. Experts examine 182 points to be sure that all systems are at peak efficiency. This includes the drivetrain, powertrain, exhaust system, and suspension. All safety systems are checked, including the brakes and traction controls. Tires and wheels are also included in this detailed review. Any component that does not meet Honda's high standards must be reconditioned. Genuine Honda parts are used for any item that must be replaced. With up to seven years of warranty coverage serving Lone Tree drivers, you can be sure that we stand behind our certified stock.
Financing
Getting a loan is easier with our dealership staff to help you. Shoppers often start online with the pre-approval form. You can have answers before your shopping trip. If you are worried about your credit score, talk to our loan experts. They can help you match financing to your Honda CPO purchase. We will work with you to find favorable terms. Don't let concerns over the loan process keep you from reaching out. It is our goal to help every customer drive away satisfied.
Contact Us
Our staff is ready to answer your questions about each car's capability, its history, and its potential. Check out our online inventory and revisit often to find the latest deals near Lone Tree. Ask us to keep you informed about specials as they arise. With online chat serving Lone Tree drivers, you can ask your questions now.
Taking a test drive is the best way to determine if a Honda CPO car or SUV is right for you. Visit Kuni Honda for Honda CPO sales near Lone Tree CO. We look forward to seeing you behind the wheel.