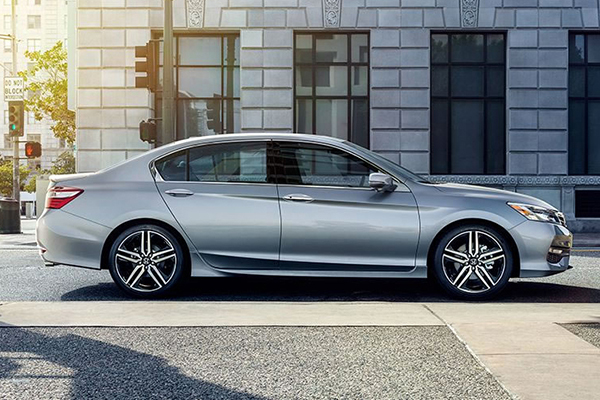 Honda Auto Repair in Centennial Colorado
Honda Auto Repair in Centennial Colorado wants to help you avoid a costly and inconvenient auto repair. There are few things as frustrating as having to miss work or get a ride to work because your vehicle stops running properly. When you get Honda Auto Repair in Centennial CO, you're getting a guarantee that we will look over your vehicle and make sure it's running properly. Many of the common problems that occur with vehicles occur because of poor maintenance. By scheduling your maintenance at least four times per year, you'll be able to keep your car running. Getting effective Centennial auto repair for your Honda doesn't have to be expensive, and Kuni Honda can help you get efficient, fast and complete auto service for your vehicle.
Protecting the Safety of Your Family
One of the most important reasons to get Honda Auto Repair in Centennial Colorado is to keep your family safe. When you fail to get your car looked at, it can put your family at risk. When you get Honda auto repair in Centennial CO, you'll be able to save money in the long run while keeping your family safe. Vehicle neglect is often the result of poor finances or an inability to keep up with your daily life. Failing to get your car looked at can result in an accident that could have been avoided. If this happens, you'll lose even more money due to your own neglect. It's estimated that 5 percent of accidents are the result of neglecting maintenance on a vehicle. This results in an estimated $2 billion in wages, medical bills and property damage expenses per year. Regular maintenance can help you avoid becoming a part of this statistic.
Extensive Car Repair Guidelines
When you take your vehicle in for Centennial auto repair at your Kuni Honda dealer, you'll be able to get the best possible car for your vehicle. Technicians can review your entire vehicle for potential problems. A skilled technician will check all major systems, including the heating, braking, cooling, electrical, ignition, emission control, fuel, steering, suspension and the engine of your vehicle. The technician can also check your tires, windshield wipers, lights and the body of the vehicle for any potential problems. Getting a full inspection each year along with your regularly scheduled maintenance should be enough to take care of all of your potential vehicle issues. If you have trouble remembering when to get auto service, you can always schedule your appointments in advance to get a call when your next Honda Auto Repair in Centennial Colorado is due.
Protecting Vital Components
Honda auto repair is something that can help protect your engine from degradation. The engine can be overworked by any number of issues. Since the engine is one of the most expensive parts of your vehicle, a complete engine rehaul can cost thousands of dollars. You can avoid this by paying attention to how your vehicle runs. If the air conditioner stops working, this could be a sign that something more serious is going on. If the wheels pull to one side, then you will be working your vehicle harder than necessary. This can result in decreased fuel efficiency, which may also reduce the life of your engine. When the wheels don't turn smoothly, the engine has to work harder to power the wheels. This is also true when you neglect to get your oil changed. A regular oil change removes impurities from your vehicle, and it can also help you avoid a condition where the engine shuts down because the oil becomes too thick. Oil helps keep your engine clean, so it's important you get your oil changed regularly on your Honda in Centennial CO.
The Warning Lights
If you think your warning lights will tell you when there is a problem, they usually only light up after some major engine component has failed. In many cases, the lights only indicate that it's time to get service. Relying on the warning lights won't tell you when one of the belts in your engine is about to break. If a belt were to break, it could destroy your engine and cause you to have to get a new vehicle. Warning lights also won't tell you when you have a water pump that's failing. While you might notice a pool of oil under your car, a warning light really doesn't protect you from the smaller and easily manageable problems that can come up when you're getting auto repair. Getting the right service is important to ensuring that your vehicle is ready to deal with the problems that might crop up. We will help you keep your brakes and other vital systems in top condition so that you can stay safe on the road for your family.
When you come down to our service center to get Centennial auto repair, we can help you get the best possible service for your Honda. Our Kuni Honda auto service can help you get the right service at the right schedule to ensure you don't suffer from any serious setbacks while driving your car. The right service will prolong the life of your car, and it will help ensure that you get the best possible experience while driving. Give us a call for your next maintenance schedule and we will help you decide what services are needed to get your car running right.