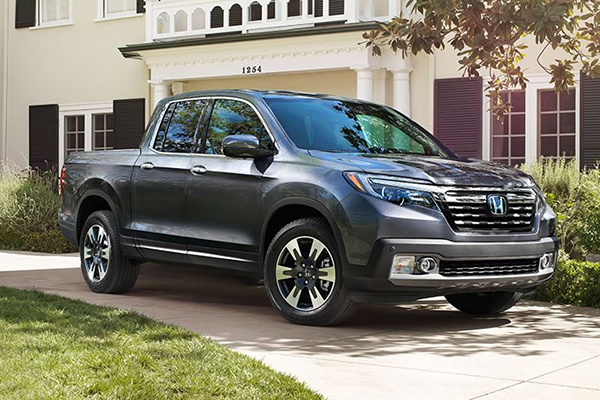 Denver Area Honda Civic Service Repair
You rely on your vehicle to get you around town and provide you with a safe means of transportation. Taking care of your vehicle will ensure it lasts a long time and continues to keep you and your family safe from potential hazards on the road. A vehicle that isn't well maintained won't provide you with the kind of reliability that you need to depend on your vehicle. When you get Denver area Honda Civic service repair, you'll experience some of the best customer service available. We work hard to check over your car and make certain there are no issues with the vehicle.
Regular Service Intervals
Our Denver service repair company is dedicated to providing you with a full and complete checkup of your vehicle. Most auto repair companies won't look at vital system components in an effort to get you in and out of the store quickly. Our Honda automotive repair center will check your vehicle for any safety issues and make sure all of the mechanical components are working as they should. A regular oil change can become a time- and money-saving endeavor when you hire us to complete your next Honda Civic repair. Give us a call at Kuni Honda Hona and see how our Civic service beats out the competition.
Major Service Intervals
In addition to changing the oil and topping off fluids with your regular service, you also need to complete major service on a schedule that meets the manufacturer's recommendations. Major service takes more time, but it gives your vehicle a complete check of all of the major components. Our mechanics typically check the hinges in your vehicle, top off all your fluids, check your tires and perform diagnostics on your engine. The exact procedures completed at each interval will vary with each model, but we know how to keep your vehicle running in superior condition so that it will last you a long time.
How Tires Affect Your Engine
When people begin to notice their tires are wearing, they will often wait to replace them. They think that the tires can make it a few more miles, and they mistakenly believe that the tire condition has no effect on the performance of the vehicle. The truth is that low or old tires can make your engine work harder. This may cause you to use more fuel and over time, those added fuel costs can start to add up. Getting your vehicle repaired on a schedule will ensure you're able to maintain the vehicle in excellent condition and avoid prematurely aging your vehicle. Additionally, if your tires aren't aligned properly that will also end up increasing your fuel costs.
Checking the Brakes
Any time your brakes start to make noise, it's crucial that you come in and get them checked out. The brakes on your vehicle are designed to degrade over time. Brake pads make contact with the rotor in your vehicle, and this is what allows your vehicle to come to a stop safely. When the brake pads get worn down, you will experience less effective braking power and the vehicle may even begin to suffer damage. Worn brakes can start to eat away at the rotor. When this happens, you'll need to pay for a new rotor and new brake pads. The moment you start hearing the noise is when you need to get in and get those brakes replaces. The brakes will quickly begin to damage your rotor, so it's crucial you don't wait. Our Denver area Honda Civic service repair is capable of fixing all your brake problems, so come down to our Denver service repair center to get your Honda Civic repaired right.
Keeping a Tuned Engine
Honda automotive repair specialists at Kuni Honda Hona know how to repair your vehicle and bring it up to the standard required to enjoy a safe and enjoyable drive. Our Civic service technicians are professionals who have to know these vehicles better than anyone else. When you come to our service center, you'll get the best parts and the best service possible. We won't let you drive away with a car that isn't less than perfect. Our technicians care about the community we serve, and we are proud of the work we do to make our community safer.
The Importance of OEM Parts
When you go to a non-dealer to get your vehicle repaired, they will often use aftermarket parts. Most other auto repair shops have to be able to repair a variety of makes and models, so they will use generic parts to avoid the cost of getting the manufacturer-approved part. The dealership is the only center that can actually guarantee that OEM parts are being used in your vehicle repair. In fact, when an auto shop needs an OEM part, they have to either purchase it from us or go straight to the manufacturer. When you purchased your vehicle, you purchased it because it was a Honda. You trusted the brand and the manufacturer to produce a reliable vehicle. It makes no sense to trust your repair to aftermarket parts that aren't specifically designed for your make and model of vehicle.
Give us a call to schedule your next service appointment. We will be ready to help you get on a regular maintenance schedule to ensure that you never have to miss work because your car is in the shop getting repaired. Our Denver area Honda Civic service repair specialists will use the right parts on your Honda automotive repair. The Denver service repair center is located at Kuni Honda Hona, and we will repair your Honda Civic regardless of the year. Our Civic service center is a top-notch company that will help you get back on the road in no time.