Colorado Dealer Review - 2019 Honda Insight
View Inventory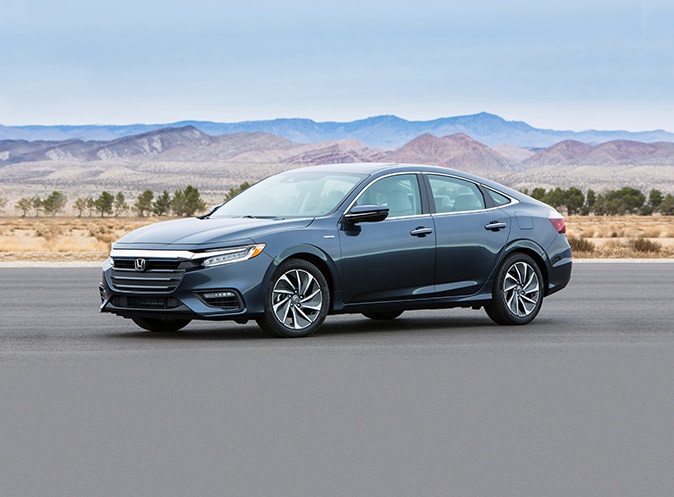 Vehicle Overview
When the Honda Insight Hybrid was originally released many years ago, it had an eye-catching and almost egg-like shape that made it a true standout on the road. While it had exceptional fuel economy, it was not known for its excellent performance or for its spacious interior. The Insight was discontinued in 2014, but it is now making a bold comeback. The 2019 Honda Insight is joining the 2019 Honda Accord Hybrid in the list of green vehicles that are available in the coming year. After you read more about what this hybrid vehicle offers in a Colorado dealer review, you can contact KUNI Honda serving Denver Centennial Golden Colorado to receive more information about it as it becomes available and to potentially be one of the first to enjoy test driving it.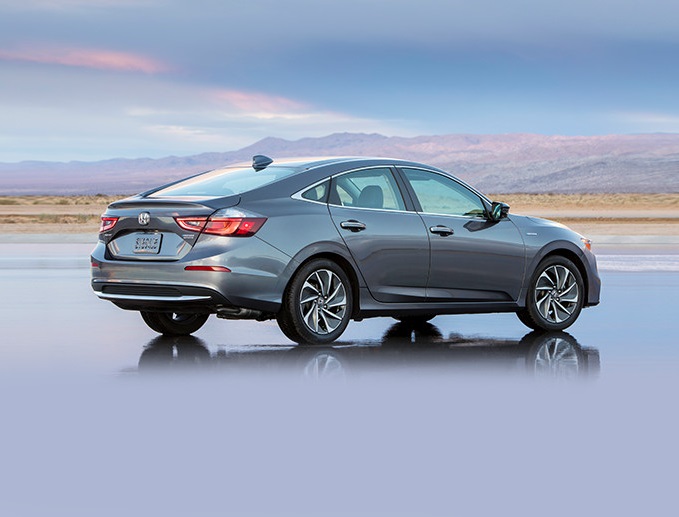 2019 Honda Insight's Exterior
When you compare the 2019 Honda Insight to the last model year that was available, you will notice a stunning difference in the exterior design. The egg shape that the 2014 model was known for has been eliminated. The current model year looks more like the 2019 Honda Accord Hybrid or the Civic sedan exterior. It features a signature grille with automaker's customary horizontal bars, and the top bar is integrated into the LED headlights to create seamless flow across the front end. The robust hood of the new Insight is contoured and angled, and it ascends into the gently curved windshield and roof. The rear of the vehicle has a sharp decline over the trunk, which gives the new Insight a sporty yet sophisticated look. Heated side mirrors with body coloring, daytime running lamps and 16-inch aluminum wheels are standard equipment in the new 2019 model as well.
2019 Honda Insight's Interior
If you are familiar with what the small Insight Hybrid looked like previously, you may be surprised by how spacious the interior of the new 2019 model will be. This vehicle is a true sedan rather than a compact hatchback. It offers a four-door design with ample seating for five adults. The interior design is refined and has a distinctly premium ambiance with upscale finishes that will help you to feel pampered and relaxed on the road. The design features an integrated storage space in the front armrest, comfortable seating with power adjustable front seats, cruise and sound controls on the steering wheel, HondaLink technology, a mobile hotspot, a 450-watt sound system, Apple CarPlay, Android Auto and an eight-inch touchscreen display with hard keys and knobs for improved functionality. As you explore the details found in a Colorado dealer review to get more information about the Insight, remember that there will be three trim levels available for you to choose from in the 2019 model year. Some of the more advanced trim levels have additional standard features that improve your experience behind the wheel.
2019 Honda Insight's Mechanical/Powertrain
When you contact KUNI Honda serving Denver Centennial Golden Colorado to get more information about the Insight Hybrid for 2019, you will learn that there are three driving modes to choose from each time you get behind the wheel. These are the ECON, the EV and the Sport modes. The Honda hybrid system has a two-motor design. One engine is linked to the differential, and the other is a gas-powered engine with a clutch design. This vehicle also comes with a lithium-ion battery and a four-cylinder, 1.5-liter Atkinson cycle engine. The actual horsepower figures are not yet available, but it may have the highest power-to-weight-ratio available in this class for 2019 model vehicles.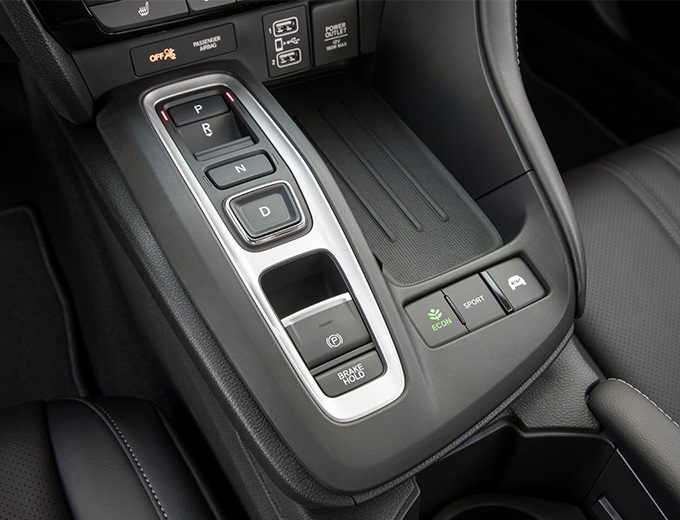 2019 Honda Insight's Safety
As you read through a Colorado dealer review to learn more about what the new Insight offers, you may find it challenging to overlook the many innovative safety features that are now included in this hybrid vehicle. All trim levels for 2019 have the Honda Sensing technology suite. This includes traffic sign recognition, road departure mitigation, a lane departure warning with lane keeping assistance, adaptive cruise control, automated emergency braking, a forward collision warning and more. Remember that these safety features are also paired with many other typical safety features that are more common in today's cars. This includes numerous airbags throughout the vehicle, child safety door locks, child rear row safety seat latches, adjustable headrests, four-wheel anti-locking brakes, engine immobilization and many other features. Safety is understandably a primary concern for Colorado drivers. The new Insight is loaded with high-tech features, and these innovative features include numerous safety features that will help you to feel at peace each time you are on the road in your new vehicle.
Trim Levels:
Insight LX
Multi-angle rearview camera
Pandora compatible
Insight EX
Lane Watch technology
Eight-inch infotainment screen with app compatibility
Insight Touring
Lane Watch technology
Dual-zone climate control
Heated and perforated leather seats
Premium audio
A power sunroof
You can see that the 2019 Honda Insight has been reimagined with stunning improvements in comparison to the discontinued 2014 model. This hybrid vehicle delivers in the area of fuel economy, and it also will impress you with its style, features and overall innovation. A smart idea is to contact KUNI Honda serving Denver Centennial Golden Colorado today to get current information about it and to request updates as more information becomes available soon. Make plans to be one of the first drivers in the area to test drive this hybrid sedan when it is released.
*This article is for general informational purposes only. Please contact the dealership for more information.