Centennial CO l Test Drive 2018 Honda Accord Sedan
View Inventory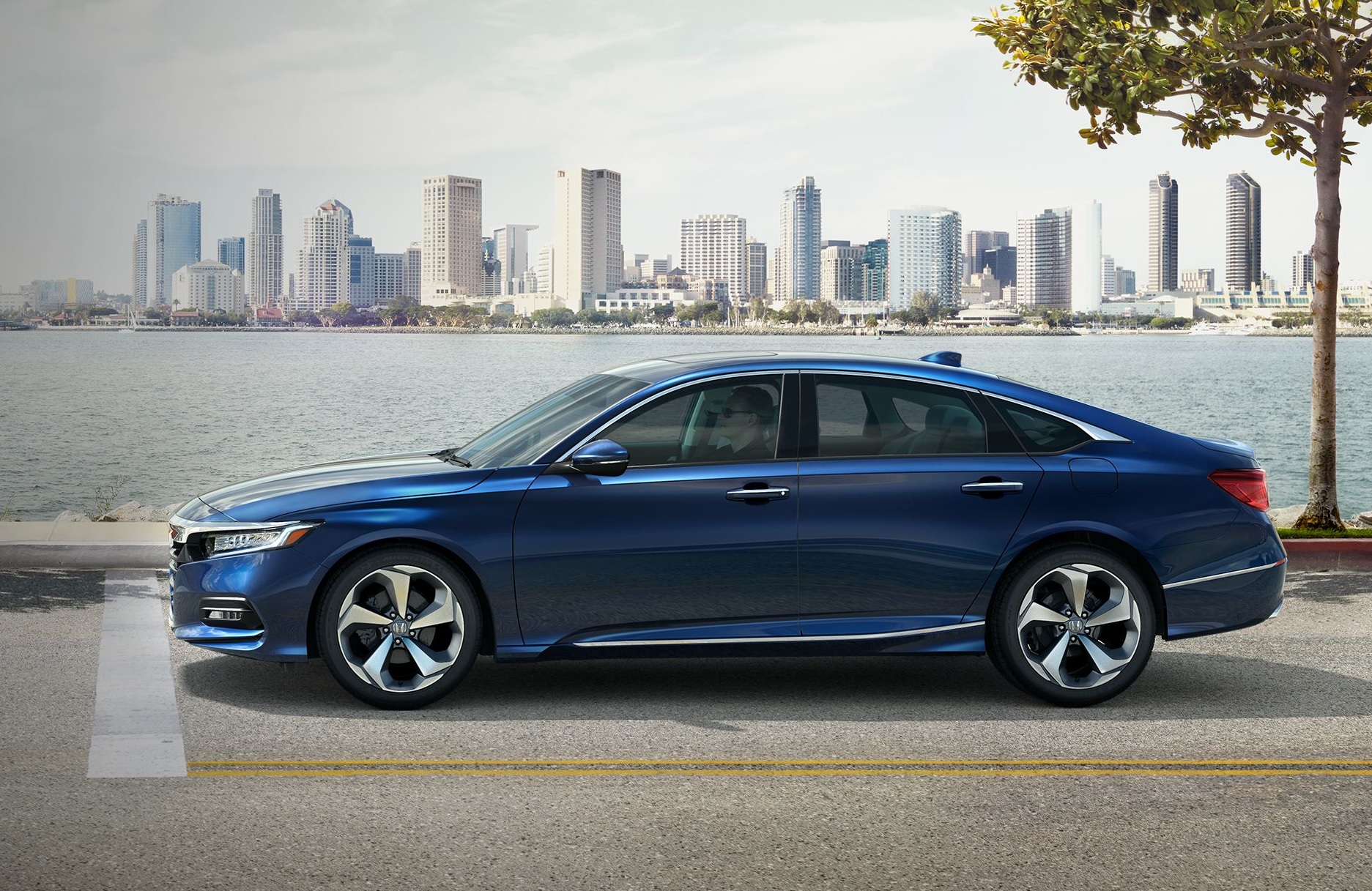 The Honda Accord Sedan is one of the most popular and respected automobiles in North America, if not the world. While it does not portray a image as sporty or glamorous as other cars in its class, it more than makes up for it due to safety features usually included with far more expensive vehicles. Far more importantly, consumers know that their Honda Accord Sedan will garner strong resale values and serve them well under a myriad of road and weather conditions.  (note - The 2018 Honda Accord is also available in a Hybrid as seen in this image).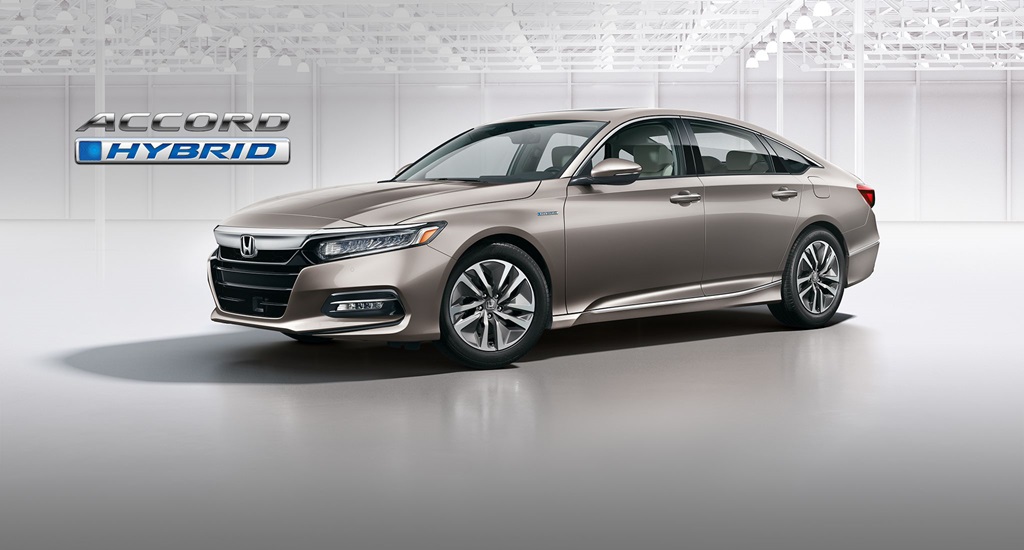 Vehicle Overview
Notably one of the best selling automobiles in recent decades, the 2018 version has upped its game with a redesigned silhouette. This means that this once reliably conservative exterior now has a decidedly sporty silhouette. In addition, new turbocharged four cylinder engines have replaced older versions of its engines. This allows the Accord to travel with a lower and wider stance on most surfaces. With its new and improved longer wheelbase, rear seat spacing has grown as well.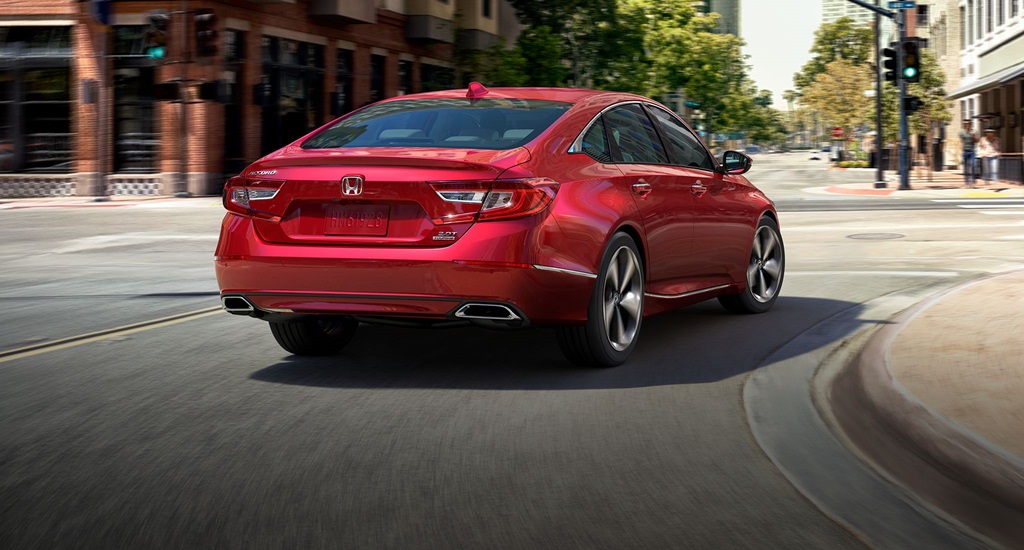 Exterior features
Due to its lower stance on the road, the hood of the 2018 Honda Accord Sedan has an improved state of aerodynamics. New 1.5 EX trims plus 19 inch black and chrome alloy wheels add to its new found sporty visage. Car owners will still benefit from such features as a rear spoiler, LED fog lights, LED headlights and rear parking sensors. Back seats that fold flat offer up a generous 16.7 cubic feet of trunk space allowing for storage of everything from bags of groceries, to sports equipment and vacation bound suitcases.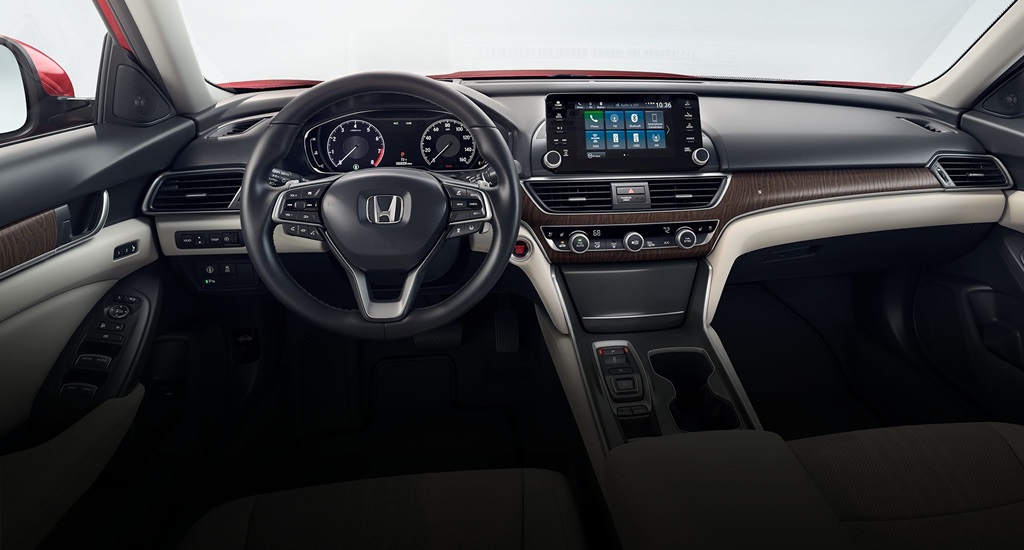 Interior features
The interior of the 2018 model is larger, more comfortable and noticeably more stylish than its earlier predecessors. Front dashboard panels contain an impressive eight inch infotainment screen, situated near accented tiles and easy to reach functions. Controls like the Multi-Zone Climate Control and Trip Computer are arranged for maximum usage. Drivers will experience a sense of mastery and user confidence at first glance.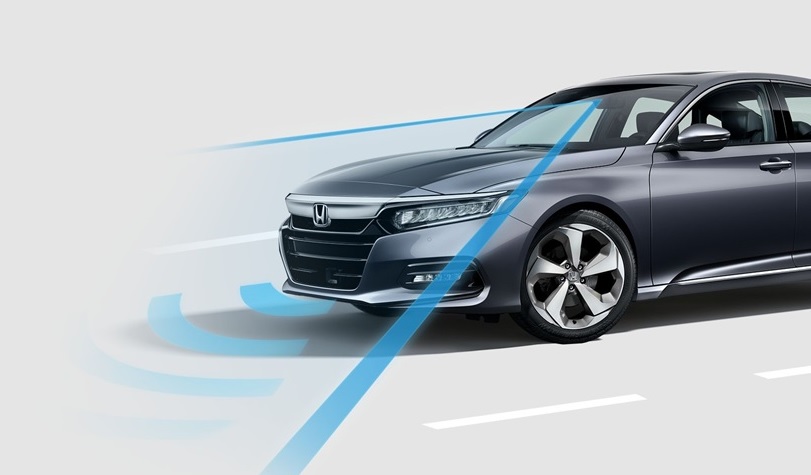 The rear seat area includes a good amount of legroom and can be equipped with individual seat heaters, perfect for cold climates. Three adults fit comfortably on the back seat bench with ample legroom. Although technology based passengers have Bluetooth capability, passengers in the rear have no power ports or USB ports of their own with which to charge their mobile devices along for the ride. Much like the front seat, rear passengers are treated to drink holders and a view of the outdoor scenery from tinted windows.
Mechanical and Power train information
The 2018 Honda Accord Sedan gives car buyers a choice between a standard 1.5 liter turbo engine with 192 lb-ft or a 2.0 liter 21 lb-ft turbo option available with EX, Sport and Touring versions. Both sets of mechanics are available for CVT automatic vehicles. The sole exception being the Sport model with its six speed manual transmission. All versions of the Accord feature a drive train with Front Wheel Drive. This leaves a displacement of 1.5 liters and a passenger volume of 122.3 cubic feet while on the road.
Safety features
If you ask any Accord owner or automotive expert, they'll tell you that Safety is one of the prime reasons that this vehicle holds its lead amongst competitors. The "Honda Sensing" system comes standard on every Accord. This unique system gives owners several safety features unseen in any other car in its class. Standard amongst is a traffic sign recognition and low speed system, lane departure warning and collision mitigation systems. Additional standard safety offerings include automatic high beams, adaptive cruise control and collision mitigation braking systems. Stability control and a tire pressure warning system serve to protect car occupants as well.
Stop by your Centennial Honda dealer for a test drive to see for yourself
The best way to experience the new Accord Sedan is to see and experience it for yourself with your local Centennial Honda dealer. Simply stop by their dealership in Centennial Colorado for a test drive or to speak with one of their knowledgeable sales representatives. At the dealership, you'll also learn how you can customize your Accord to fit your needs and style of driving.
If you like, take a moment to visit your dealership in Centennial Colorado on their website. Here you'll find full color photographs, videos and additional information. Should you have additional questions or would like to make an appointment for a test drive, just fill out the online contact sheet or give them a call. One of their sales agents will speak with you or contact you back at your earliest convenience.