View Inventory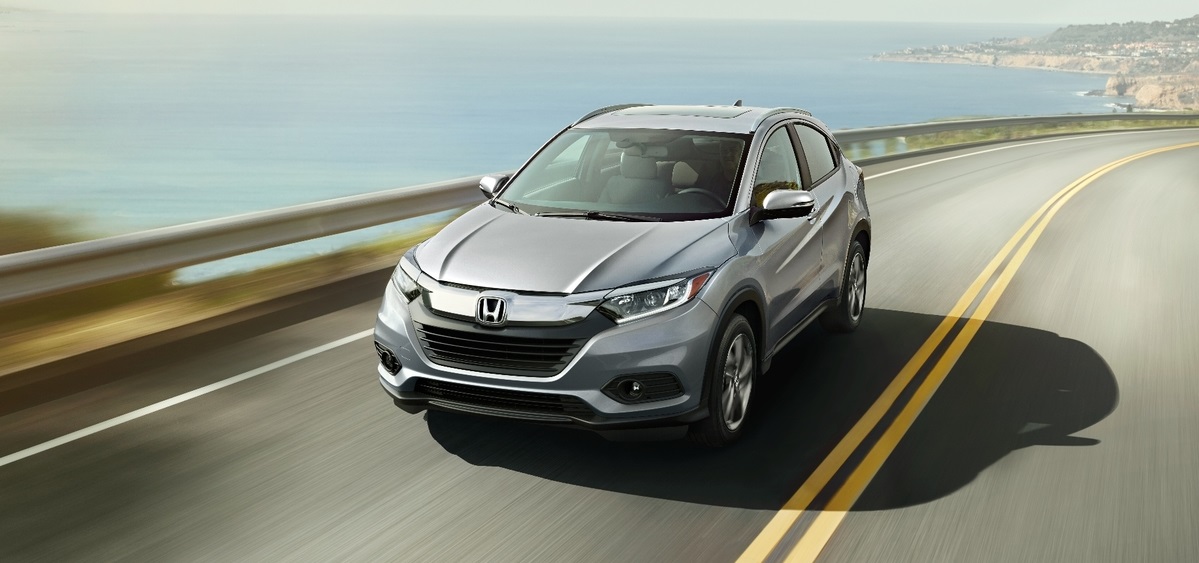 Vehicle Overview
The redesigned 2019 Honda HR-V is Honda's newest Crossover SUV, available at Kuni Honda in Centennial Colorado. The new crossover retains many of the great features that made the 2018 model a hit, and adds additional interior features and safety upgrades. Honda added Sport and Touring models to this lineup, an addition to the prior LX, EX, and EX-L trims. This review will provide more information about this new model, or for more information, come by your local Centennial dealership today.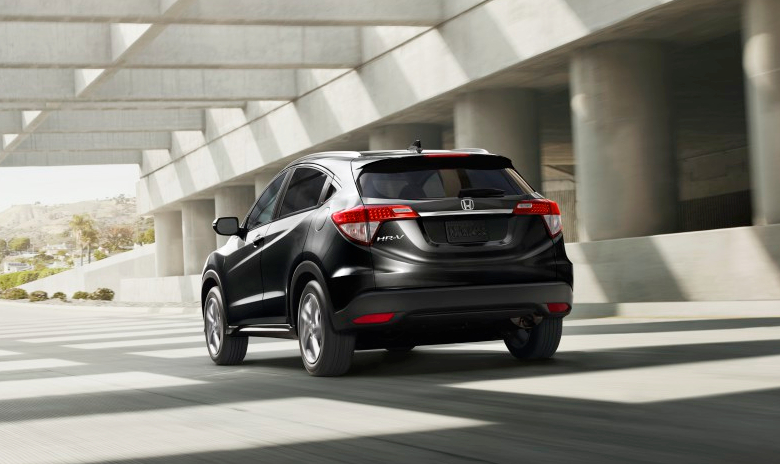 Exterior - 2019 Honda HR-V
The 2019 Honda HR-V has a redesigned front body, giving it a sleek, sporty feel. Upgraded optional features include LED headlights, alloy wheels, and a redesigned front grille. While full color options have not yet been released, the HR-V is expected to come in at least Aegean Blue Metallic, Modern Steel Metallic, and Milano Red. Your nearby Centennial dealership will sport a variety of color options.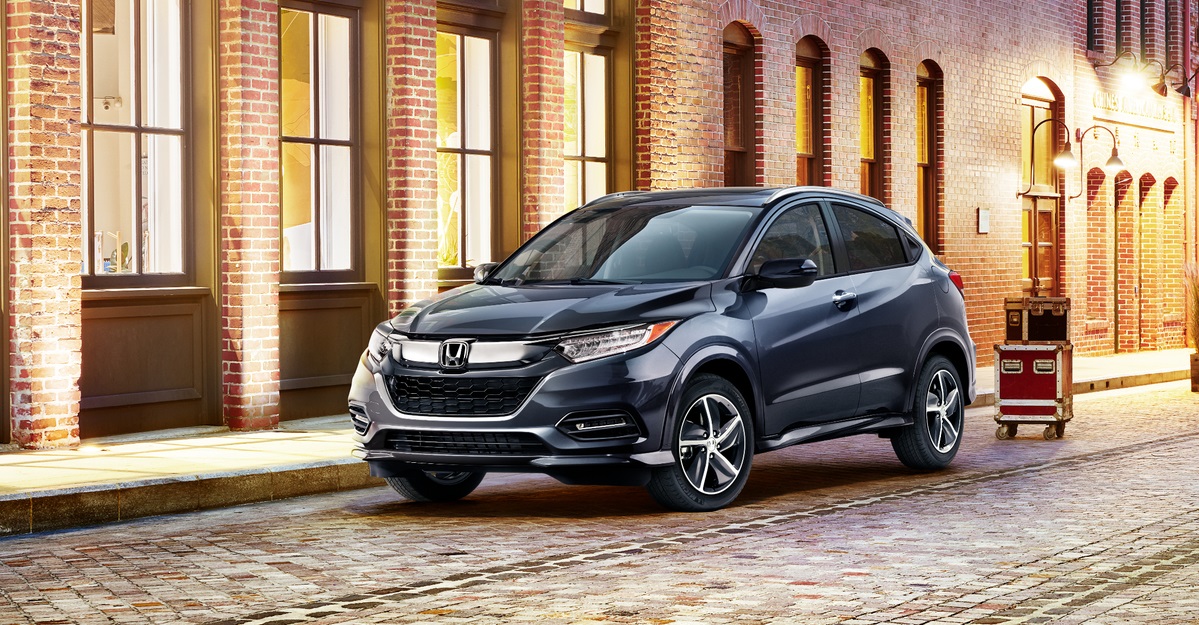 Interior - 2019 Honda HR-V in Centennial CO
The car's new interior increases comfort for both driver and passenger. Like the 2018 edition, the 2019 edition retains a push-button on/off. With easy-to-access USB ports, charge or connect a phone or media device with ease. The included electrostatic, or capacitive, touch screen control panel is often favored over other touch screens (this type is the standard for many smartphones such as the iPhone). The 2019 model comes standard with Apple CarPlay, the safe way to connect an iPhone while driving. Through CarPlay, easily make calls, communicate through messaging, get directions, and of course, rock your favorite tunes.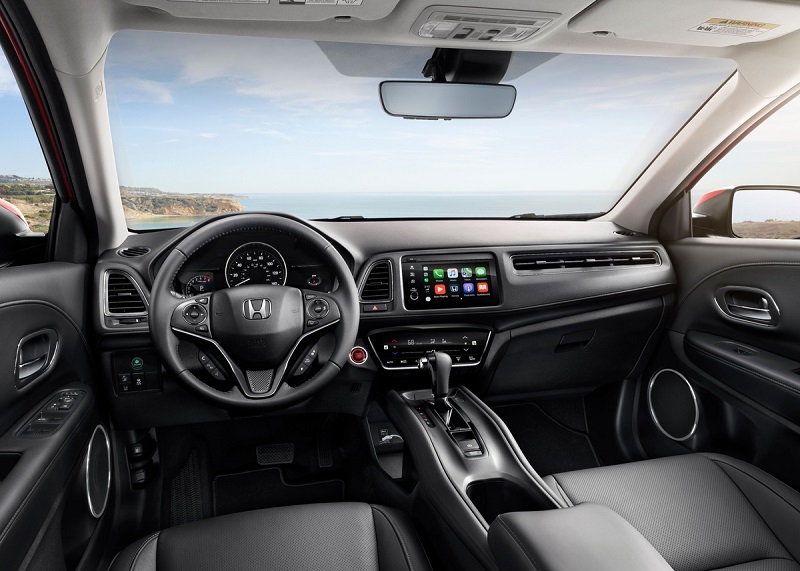 CarPlay enables hands-free access of these services through Siri, and is integrated with steering wheel controls. Simply say, for example, "Siri, route me home", and the capacitive touch screen will provide visual and voice guidance to your destination - a safe, simple way to navigate and remain in control of your vehicle. Finally, slight upgrades will make the interior more noise-resistant from wind, leading to a quieter ride.
The HR-V offers impressive cargo space. Like the 2018, the 2019 model includes the 2nd-Row Magic Seat®, meaning at least one seat will be able to fold completely flat to allow for increased trunk storage. Whether it's a trip to the mountains, the hardware store, or band practice, feel confident in storing your mountain bike, lumber, or guitars in the back.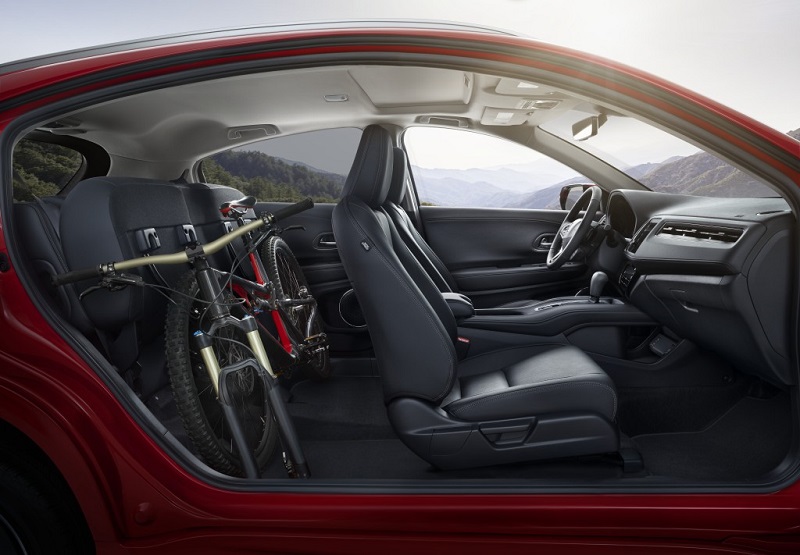 Mechanical / Powertrain - Honda HR-V specs in Centennial
Like the 2018 model, the 2019 Honda HR-V will comes with a 1.8L 4-cylinder engine with 141 hp and 127 lb-ft of torque. As this is the same engine as the 2018, the fuel efficiency rating for both models is likely to be similar. Unlike the 2018, however, all 2019 models will come with automatic transmissions - the manual transmissions are no longer an option. We at Kuni Honda have seen manual transmission vehicles have phased out of many car lineups through time, so this is not a surprise.
All-wheel-drive will be available as well, a highlight for those wanting to take their crossover off the beaten path - or who are forced to by mother nature. Here in Centennial Colorado, we get used to the type of inclement weather different seasons bring. From snow to sun, the all-wheel drive feature comes in great use here.
Safety - 2019 Honda HR-V dealer
Honda's famous Sensing® technology will be available in new HR-V models, adding to both driver comfort and peace of mind. This array of technologies designed to alert the driver to road hazards. This technology includes:
A Lane Keeping Assist System, which can adjust steering to help drivers stay centered in their lane. Additionally, warning lights and sounds can flash to alert the driver to stay in their correct lane.
Adaptive Cruise Control, which can allow the driver to maintain a certain following interval behind vehicles, adjusting to varying road speeds. This technology is adored by many who drive in traffic, as the vehicle can automatically adjust its speed without the driver controlling the gas and brake pedals.
Road Departure Mitigation System, which can adjust both steering and braking if the vehicle crosses a lane without an activated turn signal.
Collision Mitigation Braking System, which can activate the brakes when the car senses an impending front-end collision. Additionally, the vehicle can initiate warning signals and sounds to alert the driver of a possible collision.
A comprehensive review of the vehicle's safety features are expected to be revealed closer to the July 24, 2018 release date.
Conclusion
This sums our review of the new 2019 HR-V is sleek, sporty, and pleasing to drive. Your local Kuni Honda Centennial dealership is proud to sport this new lineup with optional upgrades. When this vehicle is released, come by to see it in person and sit in the driver's seat.
We are proud of this new addition in the Crossover SUV market, and know you will be too. Come by today! We are in Centennial Colorado at 10750 E Arapahoe Road. We can also be reached by phone at 866-983-3742.
*Article for general informational purposes, for complete details please contact the dealership.