2018 Honda Civic vs 2018 Toyota Corolla by Denver CO
View Inventory

2018 Honda Civic vs 2018 Toyota Corolla
For decades, car shoppers near Denver and beyond who have been in the market for a well-equipped, stylish compact car have debated between the Civic vs the Corolla. They both have been revamped numerous times over the years and continue to be popular options for serious car shoppers. For 2018, auto shoppers can choose between sedan and coupe styles for both vehicles.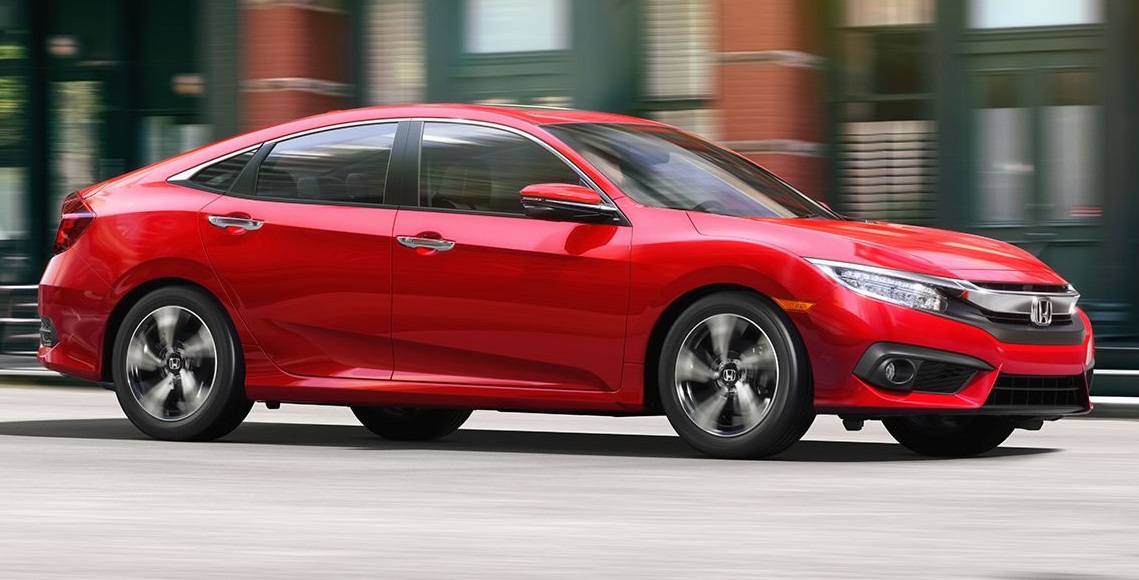 Notably, both the Civic and the Corolla have a similar base price at the lowest trim level available. You may be inclined to think that these two vehicles are virtually identical in all important ways, but this is not the case. Spending time comparing the differences will help you to see why choose Honda as your next vehicle. You can also get a first-hand look at the standard and optional features during your test drive at Kuni Honda serving Centennial Denver Aurora.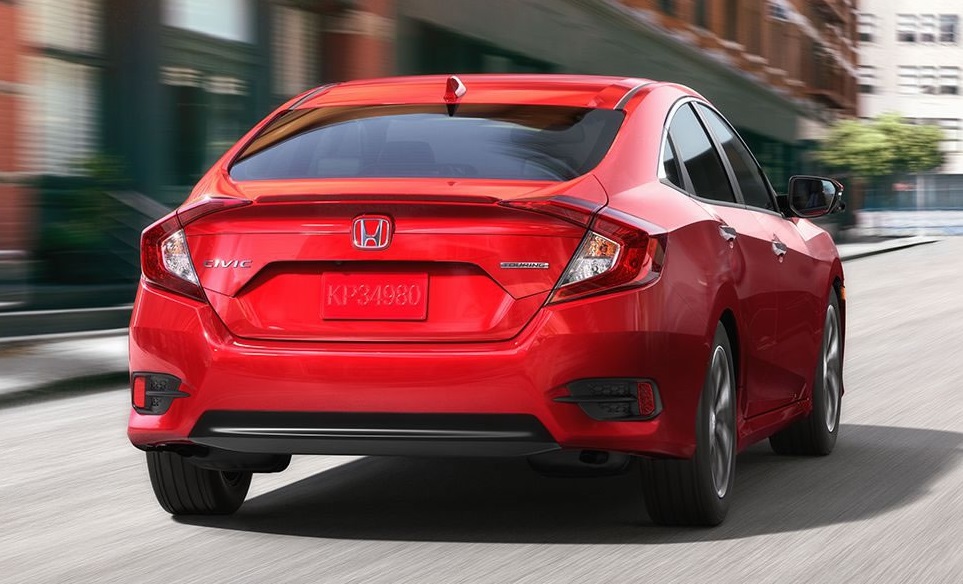 Exceptional Exterior Style Differences
With the 2018 Honda Civic and the 2018 Honda Corolla both available in two-door and four-door versions, you may notice that there are various exterior looks available for both of these compact cars. A closer look reveals that the Civic for 2018 has a clean, fresh look with a signature Honda grille on the front end. In addition, the hood has just enough contouring to provide personality to the exterior. Fog lights on the front end paired with c-shaped taillights and an athletic exhaust pipe add to the style on the Civic.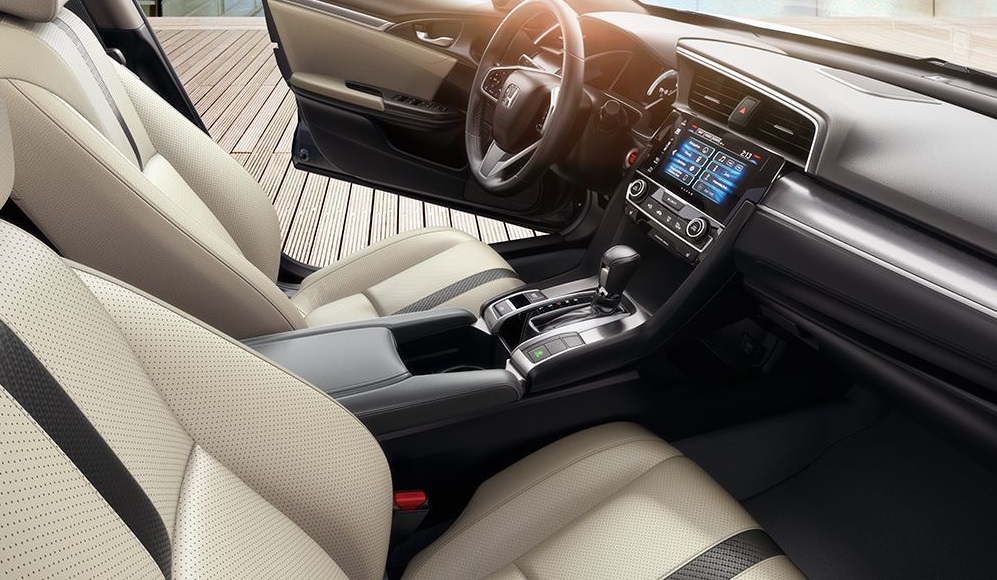 The Corolla has pronounced contouring on the sides and roof as well as a sporty angle on the hood. In fact, the hood dips down so low on the front end that it almost creates a pointy look. The grille is located below the Toyota logo and headlights, adding a unique touch. During your test drive at Kuni Honda near Denver, you can admire the many exterior and interior color options as well as some of the upgrades available for the exterior on some trim levels.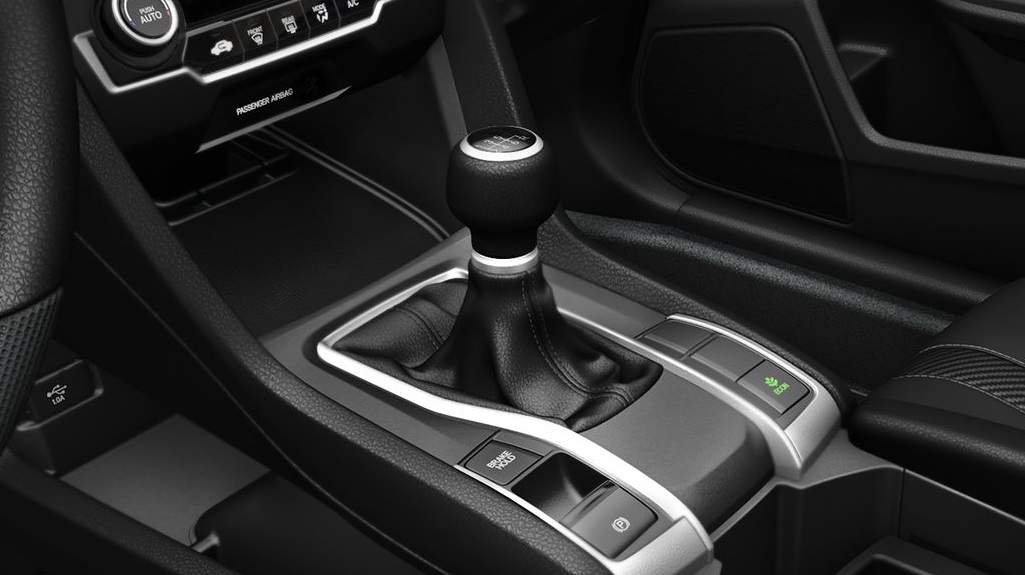 Impressive Comfort and Convenience Features
Reviewing the many comfort and convenience features in the trim level for both models will also give you a better idea about why choose Honda as your next compact car. The base trim for the 2018 Honda Civic notably has more than 50 high-tech interior features as well as many other refined features that add to your driving experience. Some of these include a multi-view rearview camera, a navigation system, a wireless charging mat, a USB audio interface, remote entry, a push-button ignition, Bluetooth connectivity, a 10-speaker premium audio system, Apple CarPlay, Android Auto and more. In the 2018 Toyota Corolla, the base trim level comes with Entune Audio Plus, a seven-inch color touchscreen display, a navigation system, a backup camera, integrated Bluetooth and several other features. Remember that higher trim levels in both vehicles have additional advanced and comfort features.
Inspirational Power and Performance
While the 2018 Honda Civic and the 2018 Toyota Corolla have a similar base price, both fuel economy and performance capabilities at the base level are superior in the Civic. In addition, the Civic also comes with more powertrain and drivetrain options at all of the trim levels available. Specifically, the base trim of the Civic comes with a 2.0-liter, four-cylinder iVTEC engine with up to 158 horsepower and 138 foot-pounds of torque. A manual six-speed transmission is standard, and an automatic transmission is available as an option. The Corolla's base trim comes with a 1.8-liter, four-cylinder engine that provides you with 132 horsepower and 128 foot-pounds of torque. This is paired with an automatic CVT-I transmission. While various powertrain options are available for both vehicles, be aware that all trims for both vehicles only come with variations of a four-cylinder or four-cylinder turbo powertrain.
Confidence-Building Safety Capabilities
If you are concerned about safety in and near Denver, you are not alone. Comparing the safety features and test ratings for the Civic vs the Corolla may put your mind at ease. Both vehicles were rated in multiple safety test areas, and they both received the highest possible score for all tests. The Civic comes with the Honda Sensing safety suite. This includes a collision mitigation braking system, blind spot detection, cross traffic detection, a rear departure mitigation system, adaptive cruise control and lane keeping assistance. The Corolla has a pre-collision safety system with pedestrian detection, a lane departure alert with steering assistance, automatic high beams and other features. Keep in mind that the Civic and the Corolla are both loaded with traction and stability control features, anti-lock brakes, numerous intelligent airbags, child safety features in the rear row and more. While both of these vehicle are designed with your safety in mind, you may find that the Civic edges out above the Corolla in terms of standard high-tech safety equipment.
The Civic and the Corolla for 2018 are well-appointed and stylish vehicles that hold incredible appeal for many drivers. The Civic, however, has many additional trim and powertrain options to choose from. It also is slightly better equipped with interior and safety features. Because the Civic is a preferred option for many buyers, it makes sense to head to Kuni Honda serving Centennial Denver Aurora soon to make a full comparison of the options and to take a few of your preferred trim options out for a spin. After doing so, you may easily be able to select the exact vehicle that you want to drive home in.