View Inventory

2018 Honda CR-V vs 2018 Nissan Rogue
If you are preparing to purchase a compact crossover SUV in Centennial Colorado, you understandably have high expectations. You may be eager to take home a gorgeous vehicle that is loaded with features and that has an agile, powerful performance. Through your research, you may have narrowed down your options to the 2018 Honda CR-V vs 2018 Nissan Rogue. The CR-V has garnered solid attention since its release in the 1997 model year. It entered its fifth generation last year, so its style and features are modern and relevant. Now in its second generation, the 2018 Nissan Rogue has received a substantial facelift. After comparing important factors about these two SUVs, visit Kuni Honda serving Centennial Denver Highlands Ranch to get behind the wheel of the CR-V soon.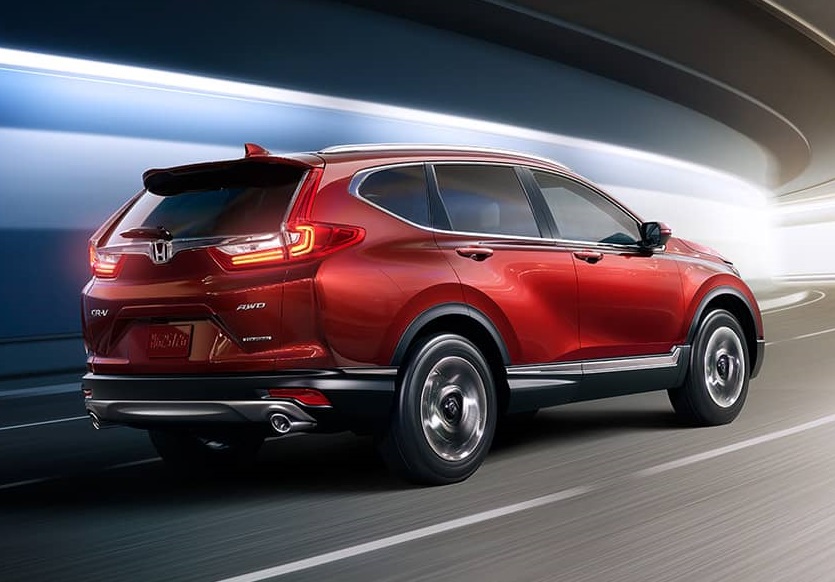 Exterior - 2018 Honda CR-V
When you compare exterior dimensions, you will see that the Rogue is noticeably larger in most dimensions. However, the differential in interior passenger space between these two vehicles is negligible. The 2018 Honda CR-V has a smooth, gently-sloping hood that flexes over the light wells. The roofline fades back with minimal slope as well to ensure ample cargo space in the rear. The wheel wells have stunning protrusions, and the rear headlights also have a robust presence with clear definition and character.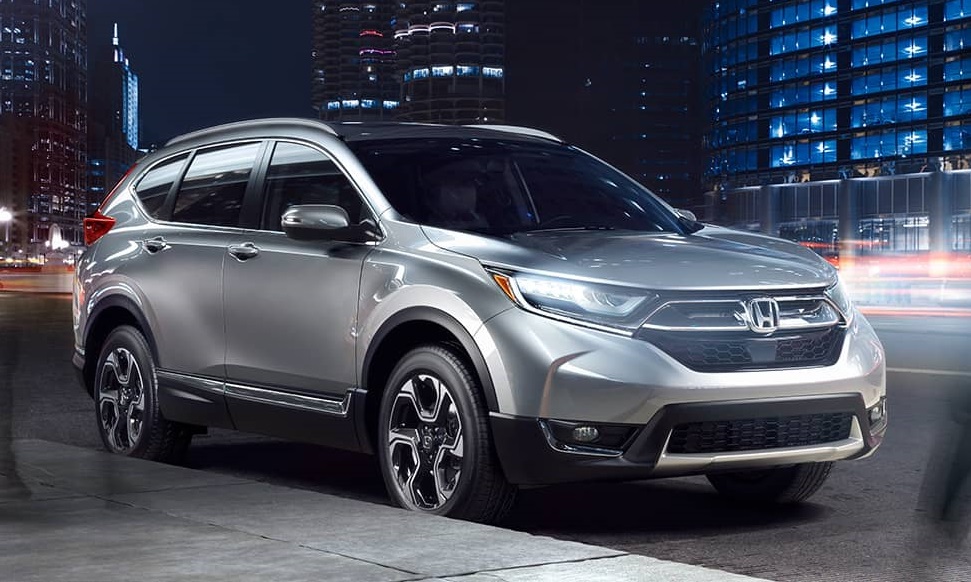 The 2018 Rogue has an appealing exterior design as well, but you may find that it lacks the individuality that the CR-V has. For example, the Rogue has a slightly contoured hood with only minimal definition over the headlights and around the taillights and wheel wells. Both of these 2018 SUV models have an available power liftgate and LED headlights.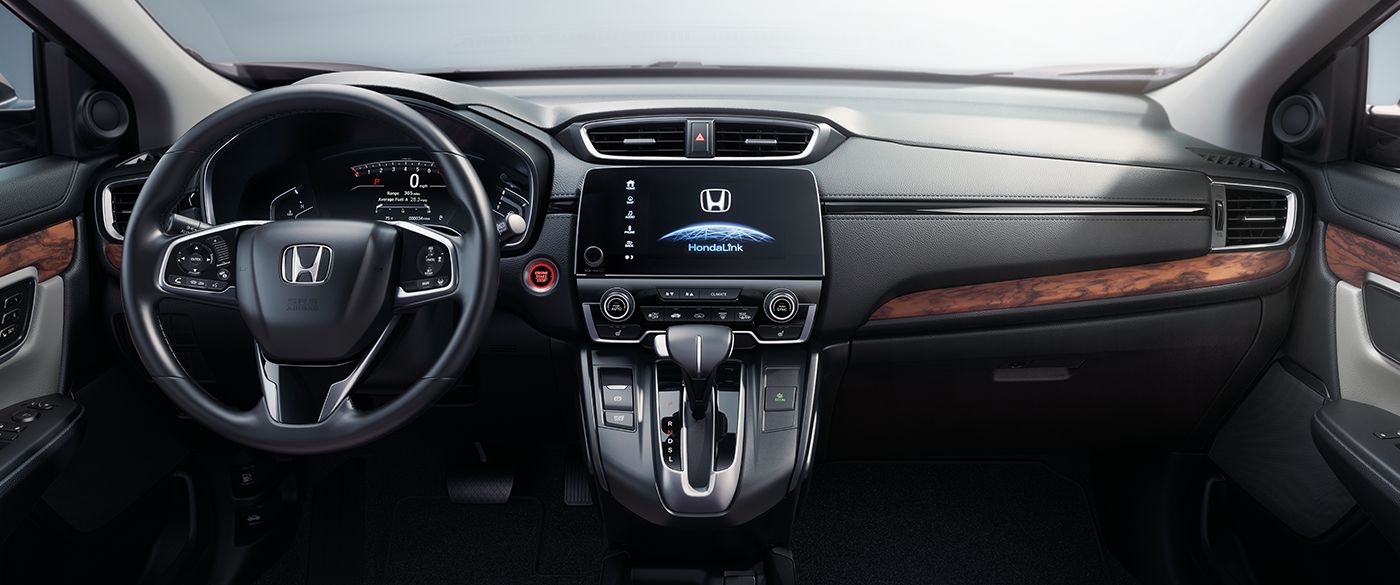 Interior - 2018 Honda CR-V in Centennial
When you compare the 2018 Honda CR-V vs 2018 Nissan Rogue, you will find that exterior and interior features vary based on the trim that you select. At the base level, both 2018 models are loaded with thoughtful features. For example, the 2018 Honda CR-V comes with a 5-inch LCD touchscreen for the infotainment system, hands-free Bluetooth technology, an audio system, speed-sensitive volume control, a USB port, front and center power outlets, cruise control, power windows and door locks, cargo area lights and numerous other features throughout the cabin.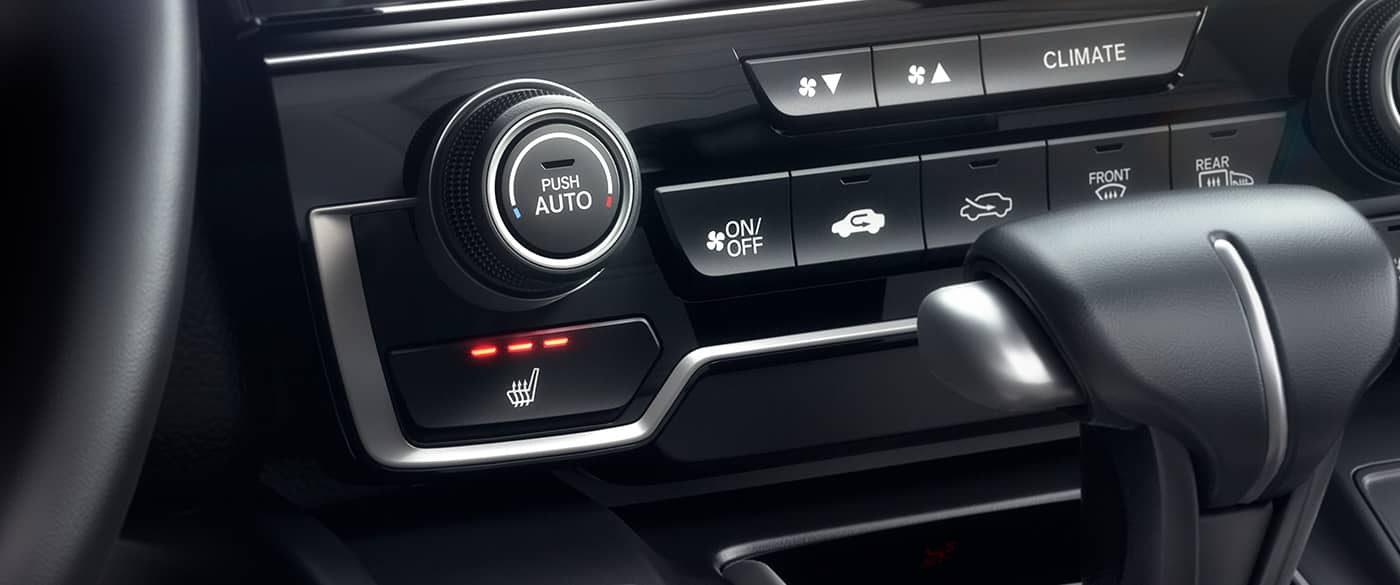 The Nissan Rogue also has excellent features in the base trim level for 2018. These include an audio system with four speakers, USB ports, steering-wheel mounted sound controls, hidden storage areas, cruise control, mood lighting and more. Visiting Kuni Honda serving Centennial Denver Highlands Ranch provides you with a convenient way to explore interior options and packages available for all new CR-V trim levels and to compare these against what the Rogue offers.
Power and Performance - 2018 Honda CR-V in Centennial
The performance capabilities of the 2018 Honda CR-V vs 2018 Nissan Rogue also require close comparison before you decide which SUV to drive home. Several powertrain options are available for the various trim levels, so make plans to test drive multiple options in Centennial Colorado for a more accurate comparison. The powertrain in the base 2018 Honda CR-V is an inline 4-cylinder engine that generates 184 horsepower. This powertrain is paired with a drive-by-wire throttle system, Eco-Assist, an electronic parking brake, hill start assist, front-wheel drive and an excellent suspension system. On the other hand, the 2018 Nissan Rogue is loaded with a 4-cylinder, 2.5-liter engine with 170 horsepower at the base level. It also includes front-wheel drive, a continuously variable auto transmission, hill start assist, anti-lock brakes, an independent suspension system and more. Both of these vehicles have more powerful engines available as you progress to superior trim levels for 2018, and all powertrain options will impress you during your test drive.
Options and Value - 2018 Honda CR-V dealer
Now that you know more about what to expect from the 2018 Nissan Rogue versus the new CR-V, you need to decide which vehicle brings more value to the table. The price differential is only a few hundred dollars between these two vehicles at the base level. However, you can see that the power capabilities, style and interior features for the CR-V are superior. Comparing all trims in Centennial Colorado is necessary before you finalize your SUV purchase plans. You also need to look at the many options and accessories available for each SUV model. For example, the CR-V is available with roof rails, crossbars, badging emblems, door guards, cargo area nets and trays, all-wheel drive and other upgrades. The Rogue also has a list of add-ons that can improve your time on the road. These options include roof rail crossbars, a bumper protector, ground lighting, a hatch tent, blind zone mirrors, interior accent lighting, cargo area features and more. Remember that the cost of these features varies and will affect your final sales price.
Your new midsize SUV will likely be a part of your daily life for at least the next few years. You need to find a model that appeals to you from a stylistic standpoint and that delivers well in the areas of features and performance. Because these two vehicles are priced almost identically at the base trim level, it is necessary to test drive them both and to analyze the advanced trims that are available before you make a decision. Stopping by Kuni Honda serving Centennial Denver Highlands Ranch is an excellent way to get a closer look at the CR-V so that you can make an accurate comparison.