2018 Honda Accord Sedan vs 2017 Honda Accord Sedan | Centennial Colorado
View Inventory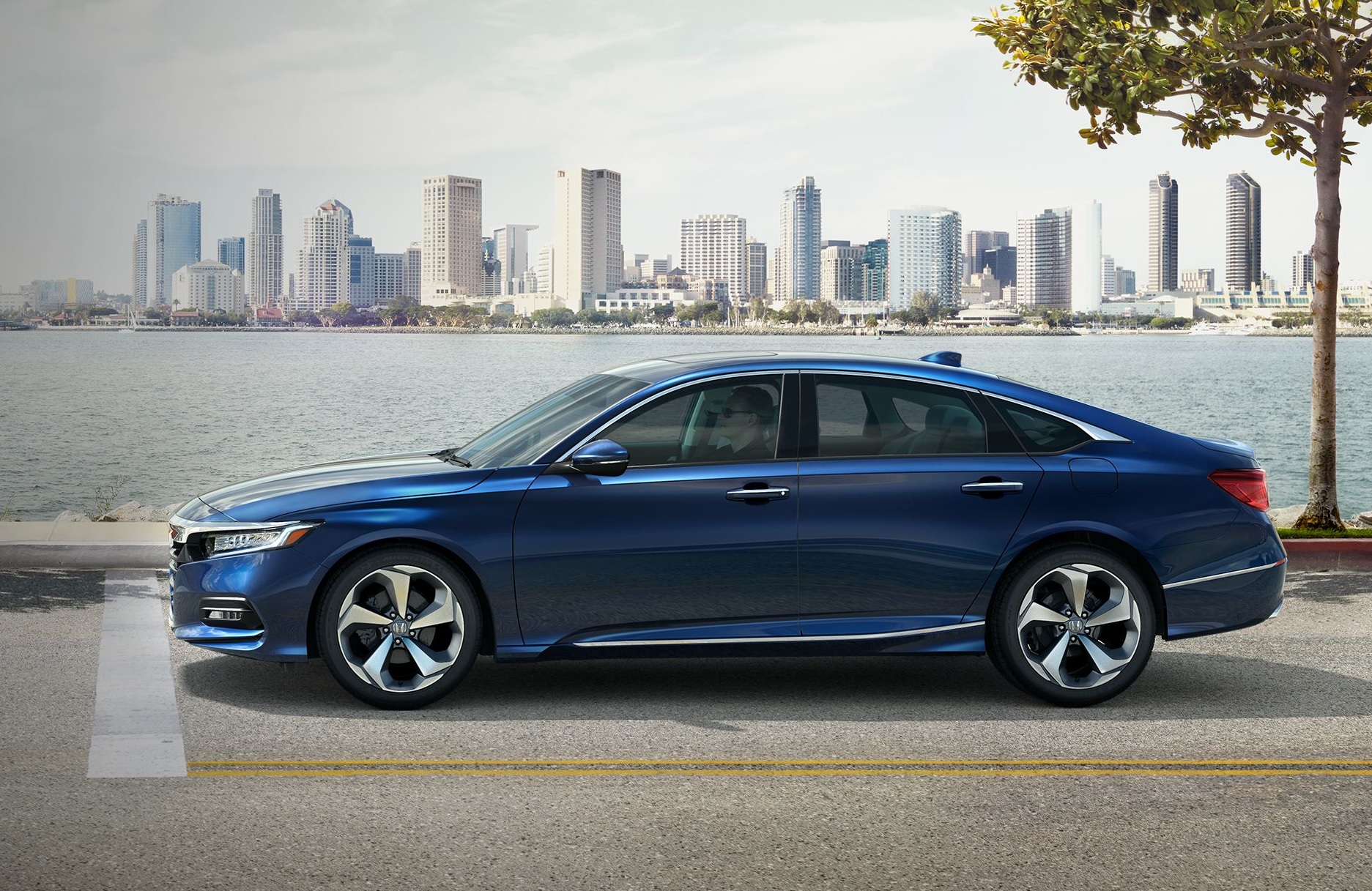 Model Overview
The Honda Accord has enjoyed incredible popularity over the years since its inception in 1976. In fact, it has notably been one of the best-selling vehicles in the United States since 1989. Its overall style and features have changed numerous times over the years, and you may now be trying to compare models between the 2017 Honda Accord Sedan and the 2018 model to determine which is a better overall vehicle for your needs. The 2017 Honda Accord Sedan was the last vehicle produced in the ninth generation of this model, and the 2018 model is the first vehicle produced as a tenth generation Accord. With this in mind, you can expect substantial differences between these two vehicles when you stop by Kuni Honda serving Denver Highlands Ranch Golden Centennial for a test drive.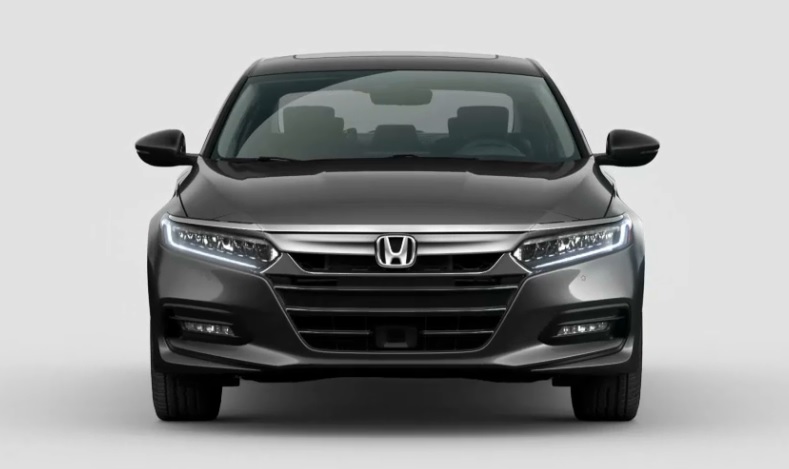 Substantial Changes for the Exterior
Your comparison of the 2017 model vs the 2018 model will show you that the latest version available is 2.16 inches longer and .39 inches wider. This creates more interior space and a more commanding presence on the road. The 2018 Accord also has a prominent grille and hood, crisper contouring and re-shaped headlights. Notably, the Accord coupe is not available in the 2018 version. You will be able to choose from five trim levels for 2018, and these trim levels each have different exterior color options and tire options. For example, the LX is sold with 17-inch painted alloy wheels. The Sport and Touring trim levels for 2018 are sold with 19-inch painted alloy wheels. A great way to make a comparison between the two model years and each of the trim levels available is to visit our dealership in Centennial Colorado for more information and for a test drive.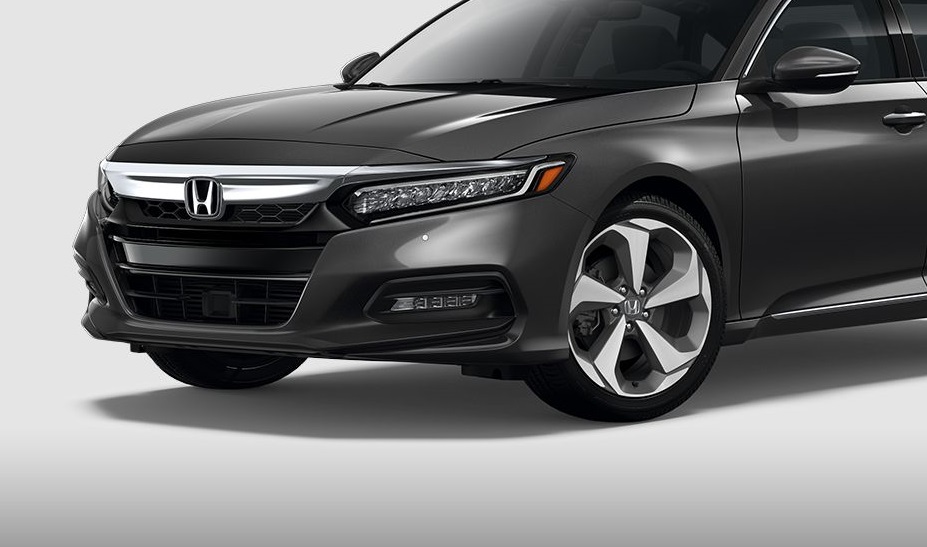 Why Buy the 2018 Accord Sedan? The Comfortable Interior
The interior of this Honda model has just about everything that you will ever need. Why buy it? Well, because it's user-friendly and full of the elements that people desire in vehicles the most. It holds many convenience features, and it is built to make you feel comfortable. Some of the main features on the interior are features like the leather trim and heated front seats in some models. All models have a spacious cabin and an air of peace and satisfaction. You will too after you take a short drive from Denver and visit the dealership for a test-drive of this amazing option. You'll have to experience it yourself to get a full experience.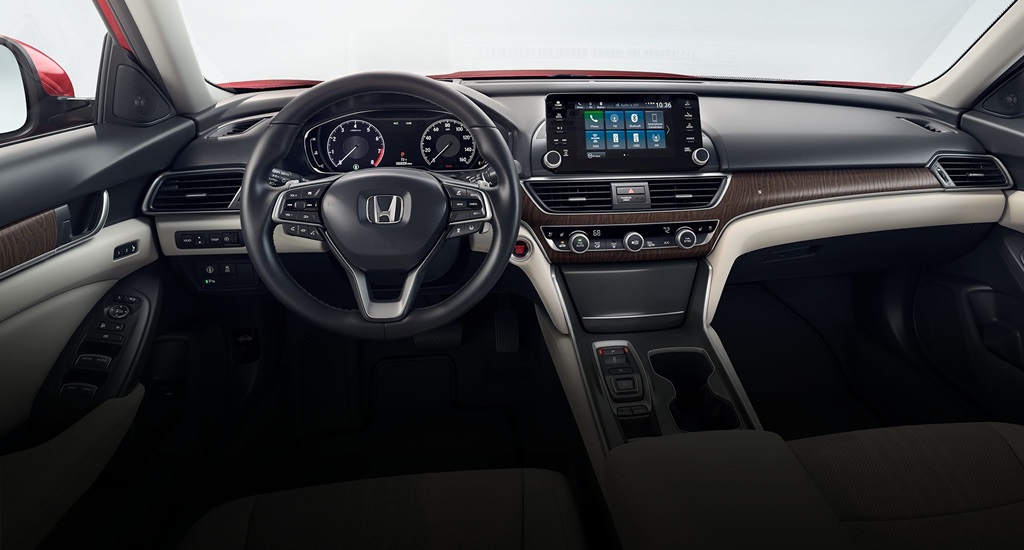 Dramatic Interior Improvements
In comparison to the 2017 Honda Accord Sedan, the 2018 has some bold and beneficial improvements. The exterior changes have created a roomier cabin, and they have also generated improved visibility. The rear seating area is almost two inches larger, and the trunk offers more cargo space. All trim levels for 2018 have extensive soft-touch interior materials as well as a tablet-size touchscreen display for navigation, sound and integration with Apple CarPlay and Android Auto. Tuner knobs for easier manual adjustment have made a comeback, and there is at least one USB port in all 2018 trim levels. Drivers can also benefit from included HondaLink, which is a concierge service that offers remote unlocking, remote engine starting, remote diagnostics, emergency roadside assistance and more. Enhanced sound systems are also standard, and the options vary by trim level. A new option for the front seats is a 12-way power adjustment with a heating element. If you choose the 2018 Touring trim level while shopping in Centennial Colorado, your Accord will include a six-inch display that visibly projects onto the windshield for improved convenience and safety.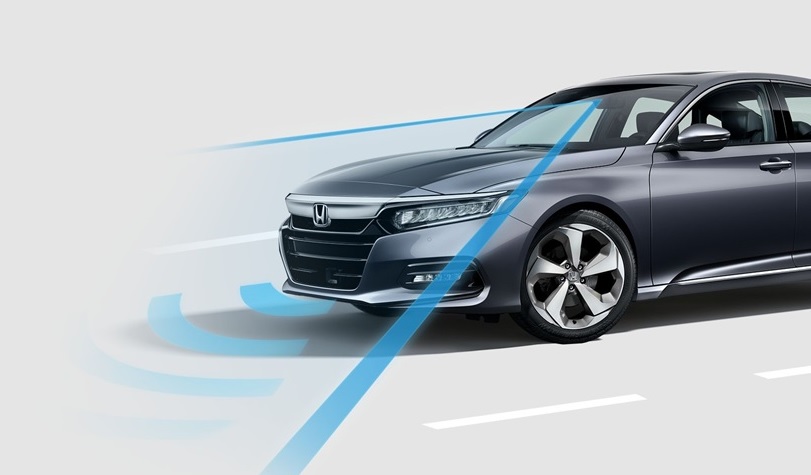 A Boost to Power and Performance
If you have driven the 2017 Accord Sedan in Centennial Colorado or throughout the surrounding area, you may be aware that this sedan does not lack in the power department. However, when you compare models between the 2017 vs 2018 options, you will notice some major improvements. Three new drivetrains are available, and this includes the introduction of two turbocharged options for the first time in Accord's history. For many trim levels, the base option is now a 1.5-liter turbocharged, four-cylinder engine that has 192 horsepower. It comes with a continuously variable automatic transmission, but the Sport trim level has a base manual transmission. One of the engine upgrades available for the 2018 Honda Accord Sedan is a 2.0-liter turbocharged, four-cylinder that is linked to a 10-speed automatic transmission or a six-speed manual transmission. This engine offers 252 horsepower. The third engine option is an Atkinson four-cylinder, 2.0-liter engine that is eco-friendly hybrid choice. Other features to be aware of are a MacPherson strut suspension, an adaptive damper system, a two-mode driving system, throttle response, transmission shift points and more.
Updated Safety Technology
A comparison of the safety features in the 2017 vs 2018 Accord Sedan reveals that Honda has updated safety features substantially in the latest model. This is because Honda has made the innovative Honda Sensing technology standard equipment in all trim levels for 2018. This system includes road departure mitigation, collision mitigation braking, adaptive cruise control and a lane departure warning. Another standard feature is a backup camera. Drivers can also choose to add optional safety features to the 2018 Honda Accord Sedan. These optional features include driver awareness monitoring, a blind spot warning, a cross-traffic monitor and rear and front parking sensors. Because safety is a hot button for many of today's drivers in the Centennial area, a smart idea is to learn more about these new safety features as well as the long list of other standard features during your test drive.
As you compare models of the Honda Accord Sedan between 2017 to 2018, you will notice substantial improvements to almost every aspect of the car. While the 2017 model continues to be offered for sale as a new vehicle option, the 2018 model gives you access to more features and has an improved look on the interior and exterior. When you test drive both options at Kuni Honda serving Denver Highlands Ranch Golden Centennial, pay attention to all of the wonderful improvements to the 2018 model to make a more informed buying decision.