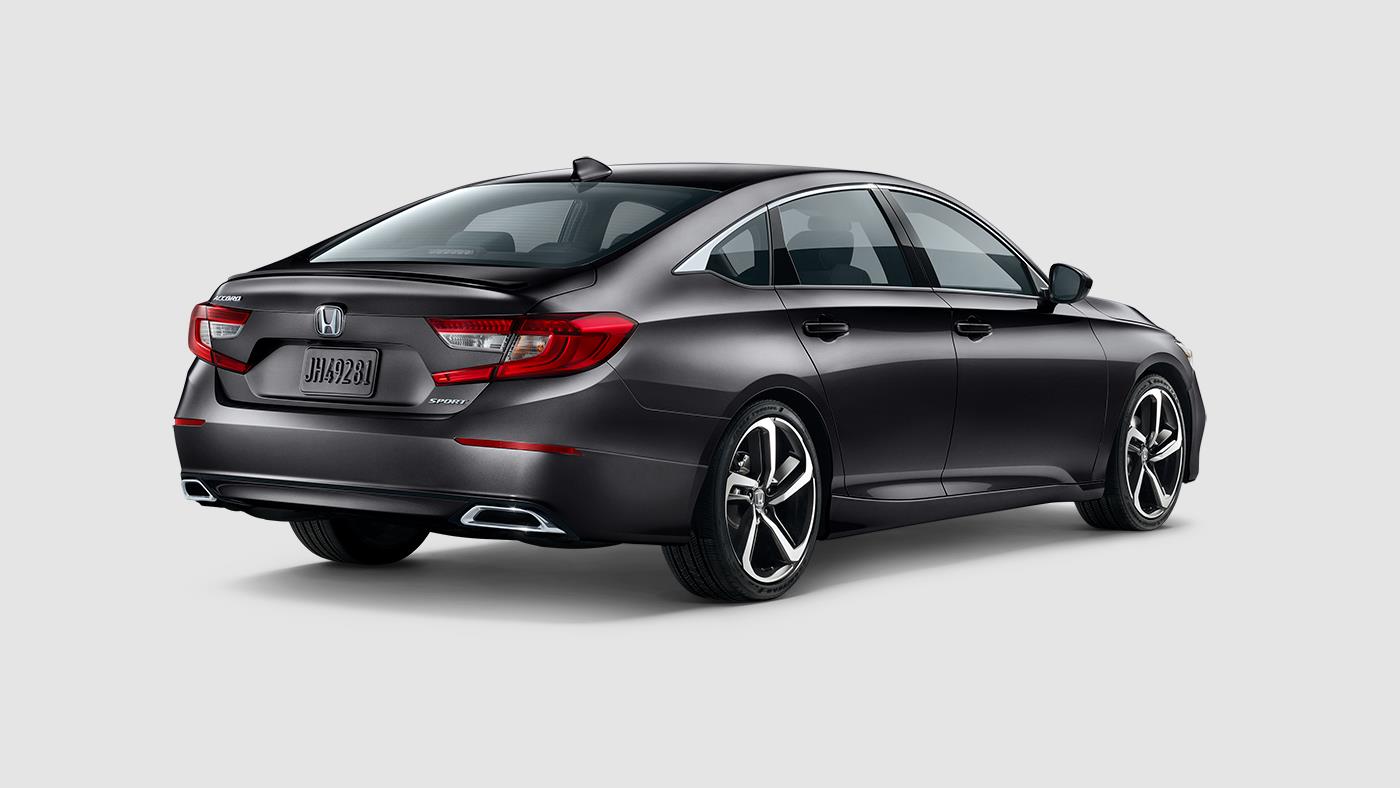 2018 Honda Accord Sedan Sport Near Denver CO
The Honda Accord Sedan Sport option may be just what you need if you're a fan of sports cars, but you want to have something practical for your family, too. The Accord Sedan Sport is an amazing option that looks attractive and sporty but still has that faithful and trusty feel to it, as well. Here is some information about the Sport version of the model. You may want to take it with you after you hear how amazing it is. Read about it and then think about how soon you want to visit Kuni Honda serving Centennial Highlands Ranch Denver Colorado.
2018 Honda Accord Sedan Sport Near Denver CO Interior
Your interior is your safe haven and the place that you will spend all of your time on the road. For that reason, it's necessary for you to have an interior that you love. Honda made sure it created an environment that it knew you were going to like. Some of the features that you'll be privy to are features like the quiet cabin, leather-wrapped steering and all season mats so that you don't get the floor dirty when you start moving about in all kinds of weather. Ask the rep at Kuni Honda serving Centennial Highlands Ranch Denver Colorado to tell you more about the interior features. Better yet, let him show you what's inside the 2018 Honda Accord Sedan Sport near Denver CO Interior.
The New 2018 Honda Accord Sedan Sport Near Denver CO Exterior
The exterior of this model is just gorgeous. The grille gets your attention and then the body of the vehicle follows it up with curvature and crisply trimming that causes onlookers to stare. The color options that you have available for this model are options like Platinum White, Radiant Red, Kona Coffee, Obsidian blue and so on. You're going to have access to a choice some pretty amazing colors. Take advantage of it and pick one that you'll love for years to come. Tell the salesperson at Kuni Honda serving Centennial Highlands Ranch Denver Colorado that you want to drive one home.
The 2018 Honda Accord Sedan Mechanical and Powertrain
The mechanical features on this car are plentiful. Some of the features that you will have access to are features such as Apple Carplay, Android Auto, 8-inch display with touch screen, Navigation, Blind Spot Information, Premium Audio System and so much more. Your experience in this vehicle is going to be nothing short to spectacular. Both you and your passengers will have such a good time in the vehicle that neither one of you will want to get out.
The 2018 Honda Accord Sedan Safety Features
Honda made sure that it put plenty of safety features in this vehicle that you and your passengers could feel protected. Just a few of the services that will be looking out for you during your journey are features like the Road Departure Mitigation, Adaptive Cruise Control, Traffic Sign Recognition and more. These features are features that other vehicles do not have, and they are highly active features. Adaptive Cruise control is an intelligent system that makes sure your following distance is always where it's supposed to be. The Lane Keeping Assisting Feature is something that helps you stay where you're supposed to be in terms of your lane. It warns you and then kindly directs you back to where you're supposed to be. Many additional great features are available. Check them out at the Denver area dealership.
The 2018 Honda Accord Sedan Trim Options
You don't have to choose the sporty model as your car, but you'll love it if you do. There are some other options for you that you will like. Some of the alternatives that you have are:
LX
Push button start
Honda sensing
Dual climate control
EX
Heated front seats
Power moonroof
Blind spot information
EX-L
Driver seat memory
Leather trim
Navigation
You're certainly not bound to one trim. You can choose whichever one you love. Use your personality and your needs to determine which model you need to have and then let the Denver area dealership know what you want. Specialists will try to make sure you get what you desire from the provider.
Take a Ride in This Car ASAP
The only way you're going to know if this model is for you is by contacting the facility and scheduling a test-drive. The test-drive is a time where you get to analyze, experiment and decide whether this option is going to be for you. Your salesperson will be there to give you all the nifty details that you want to know about the car. You can ask any questions you want about trims, custom elements, capabilities and even financing questions. He'll take you to the finance department shortly thereafter, and you can get set up so that you can have the car that you want. The Denver area finance team will take your information and then start working on getting the best deal for you. The goal is for them to see you drive home in the car that you desire and enjoy it for many years after.